From Stonewall Riots leaders like Sylvia Rivera to War Veteran José Julio Sarria, these LGBTQ activists helped set the standard that everyone else would follow.
As Pride Month comes to an end, we should all take a moment to honor and seek inspiration from some of the Latinx activists that have championed for LGBTQ rights throughout history, most notably Sylvia Rivera, José Julio Sarria, and Lorena Borjas.
Stonewall Riots Leaders: Sylvia Rivera
Sylvia Rivera is one of the first significant Latinx activists to champion for LGBTQ rights in the U.S. Rivera, identifying as a drag queen at the time, participated in the Stone Wall Riots of 1969, which marked the beginning of her trailblazing involvement in LGBTQ activism.
After her mother committed suicide and her father abandoned her, Rivera lived with her grandmother who ostracized and beat her for her effeminate appearance and comportments. Because of this, Rivera ran away from home and survived through child prostitution. Though she was eventually taken in by a community of drag queens, her life of struggle and strife was long from over.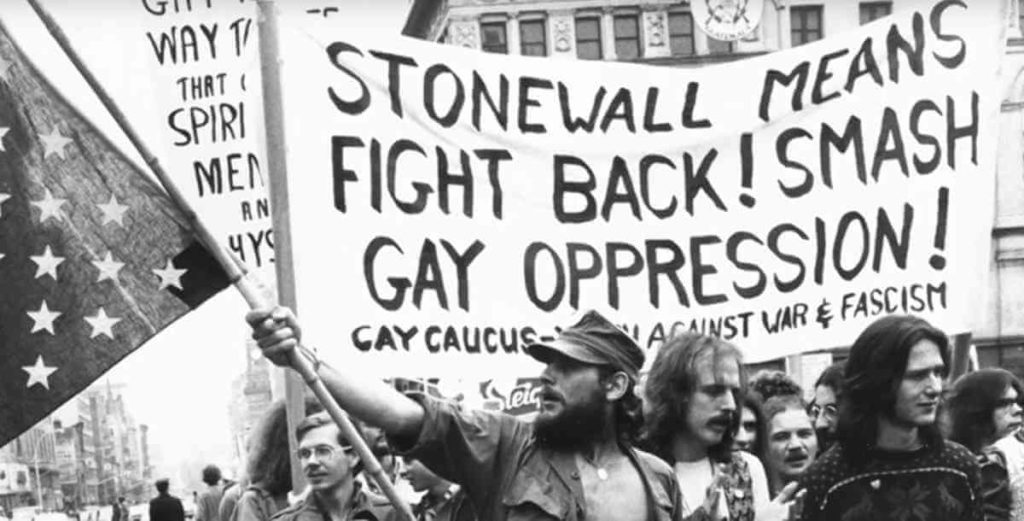 Apart from her activism, she continued to suffer through an oppressive society in which she was regularly beaten for her identity and jailed for alleged "gay crimes" as scholar Jessi Gan explained them in 2007.
These experiences likely inspired her incessant advocation for the rights of trans youth, queer people of color, and those living in homelessness as well as their inclusion in the mainstream Gay Liberation movement which was overwhelmingly dominated by white cis voices and influences.
The mainstream Gay Liberation Front often ostracized Rivera because of her passionate advocation for these especially vulnerable communities. For example, Rivera was banned from the New York Gay and Lesbian Community Center after breaking a desk out of anger because of the center's failure to aid and house the homeless trans youth that slept on the streets in front of center itself.
In 1973, at a gay pride rally, despite the boos she received from the crowd, Rivera forced herself on stage to speak about the incompetence of the Gay Liberation movement to include trans people, the homeless and people of color.
Because of the failure of her community, in 1970 Rivera collaborated with her fellow trans comrade of color and legendary activist Marsha P. Johnson to create the Street Transvestite Action Revolutionaries, or STAR which was made to house and protect queer homeless youth.
In more recent years, the LGBT community finally began to regard her as a significant queer activist rather than just a nuisance to sideline. Rivera was invited to participate at the 25th anniversary of the riots at the Stonewall Inn during which attendees cheered and chanted her name.
In 2002, the year Sylvia Rivera passed away, transgender activist Dean Spade founded the Sylvia Rivera Law Project which worked to provide educational social, medical and legal services to transgender and queer persons.
World War II Veteran José Julio Sarria
Latino drag queen performer and gay activist José Julio Sarria was another significant advocate in LGBTQ history. Sarria was the first openly gay individual to run for a U.S. public office. Though unsuccessful in his pursuit to secure a spot on the San Francisco Board of Supervisors, his campaign, as many argue, paved the way for Harvey Milk to successfully run for the same position 16 years later.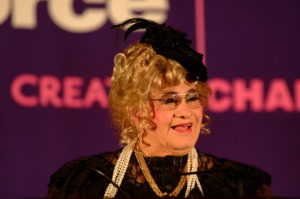 After serving in World War II and a failed attempt to become a teacher, Sarria worked as a waiter at the Black Cat Café near San Francisco which, because of his influence, soon became an iconic gay bar in which he would often perform gay political performances. These performances established Sarria as a leading activist in the gay community during the 60s.
During his work and activism, he established the Imperial Court of San Francisco (currently named the International Court System) which comprises of an association of organizations with 70 chapters across the United States, Mexico and Canada which all fundraise for LGBTQ causes. The International Court System is now of the several largest LGBTQ organizations in the world.
Sarria passed in 2013 and his contributions are memorialized in San Francisco where a Castro District street section was renamed in his honor as José Sarria Court. In José Sarria Court, a plaque was placed in front of the Harvey Milk Memorial Branch of the San Francisco Public Library which honors the many contributions Sarria provided to his community and the movement.
Lorena Borjas and Citizenship
Known as the "Mother of the Trans Latinx" community in Queens and a recent casualty of COVID-19, Lorena Borjas was a transgender, lifelong advocate for the LGBTQ community whose work primarily focused on aiding immigrant and Latinx transgender individuals. Despite living a life of struggle, Borjas dedicated every waking moment to helping her community.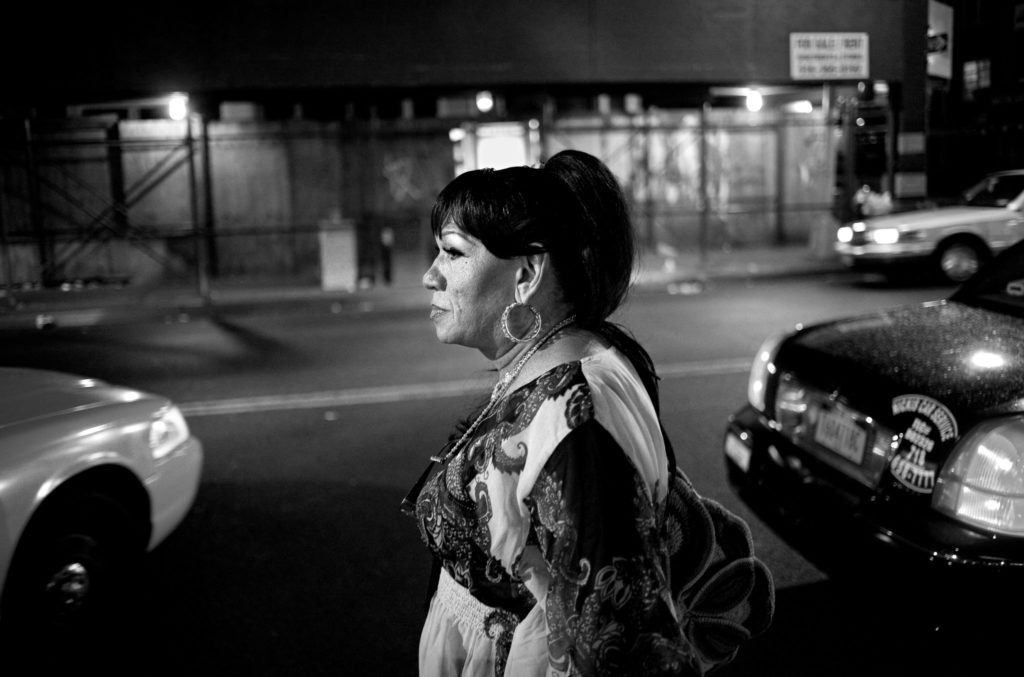 In 1981 Borjas immigrated from Mexico to the United States to begin her physical transition and open life as a woman. The life of a transgender immigrant of color was far from the American Dream many like her hoped for.
After escaping from an abusive relationship in which she was trafficked into prostitution, Borjas became an advocate for other trans women who suffered similarly. Throughout her 30 years of activism in Queens she helped countless trans women through a variety of means.
When Queens was in need of a space to test transgender women for H.I.V. she provided her house as a clinic. Borjas would regularly pass out condoms to trans sex workers throughout the night, accompany transgender Latina women to their immigration appointments and connected them to any health and legal services they needed.
She worked tirelessly to organize for her community, educate city officials and lawyers and even opened up her private home to the women she was dedicated to serving.
All the while, Borjas was at risk of being deported herself. Additionally, unpaid for her activism, Borjas took up a variety of jobs as a counselor, a speaker and even a cleaning woman. Her aim was not notoriety or money but rather, was guided by selflessness and a desire to uplift her community.
In 2017 she was pardoned of convictions that could have caused her deportation and last year was finally granted citizenship.
Borjas dedicated her life to aiding trans Latinx women and educating those with the means to help. With the help of ACLU lawyer, Chase Strangio, Borjas co-founded the Lorena Borjas Community Fund which provides transgender immigrants with bail and bond services.
Latinx LGBTQ Activists
These are of the few Latinx LGBT activists who have fought for LGBTQ rights and liberation. Their work has not only secured more rights for all LGBTQ peoples but has also provided a foundation for the movement to build upon.
During a time in which queer youth of color comprise a disproportionate amount of those living in homelessness and an overwhelming majority of transgender women who are murdered are women of color, their contributions deserve more than celebration; they deserve continuation.
Though many younger advocates are fighting for the true equality of LGBTQ individuals, the LGBTQ community as a whole and allies alike must not only remember the activists who have fought before them, but also specifically work to help LGBTQ people that are more vulnerable because of their citizenship status, race, or socio-economic position, so that the world that these advocates imagined can actually be manifested.
Get Stories Like This In Your Inbox
To receive weekly updates like this in your inbox, subscribe to The Daily Chela newsletter here.