The little Mermaid is a mixed bag with a strong performance by Halle Bailey.
"The Little Mermaid," directed by Rob Marshall and stars Halle Bailey, Melissa McCarthy, Javier Bardem, Jonah Hauer-King, Daveed Diggs, Awkwafina, and Jacob Tremblay, is the latest live-action remake from the mouse house. It follows Ariel's (Bailey) journey to pursue her curiosity to visit the ocean surface, wanting to know more about humans.
I grew up in the '90s with the collection of animated films known as the "Disney Renaissance," and the animated version of this movie is considered the first to start the era. I wasn't obsessed with the 1989 film, but I did watch it every now and then. So before seeing this film, I re-watched it again. I also made sure to bring three of my daughters as a way to the different perspectives between generations.
After all, this film is aimed at a younger audience.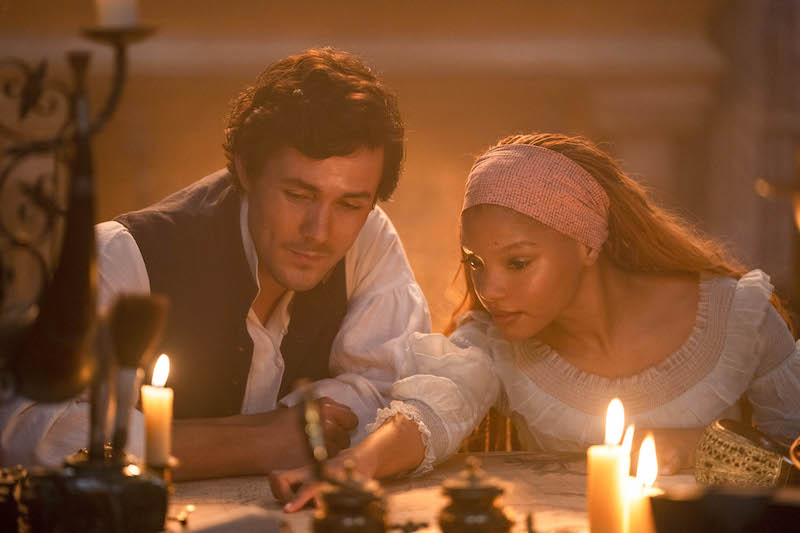 Let's begin with this film's strengths. The sole reason why it's watchable and at various times entertaining is because of Bailey, who is remarkable as Ariel. Human emotion can't be portrayed or presented via animation (at least in a realistic manner), but she conveys vulnerability, curiosity, innocence and a delightful personality.
She's magnetic and her angelic voice is mesmerizing. McCarthy was fantastic as Ursula. I was impressed by her commanding demeanor, and her musical number was flawless. In fact, I would not mind if Disney made a villain origin story (like "Cruella" and "Maleficent") about Ursula. McCarthy is that good.
The additional songs and sequences mostly worked. Giving Ariel and Eric time to develop their romance gave their relationship more significance. Ariel's other interests, such as various foods, astronomy, people, music, and dancing, and her reasons to visit the human world provided the character with an additional layer of agency and purpose. Her acting throughout her time with the humans is superb, considering she's acting with her body language.
Bardem was good and the rest of the supporting cast was decent. The voice acting from Diggs as Sebastian translated well, but the character design felt muted, boring and slightly flat. Awkwafina's Scuttle was sometimes entertaining, but the design massively diminished its potential.
Unfortunately, Flounder, voiced by Tremblay, is the character that's given the most downgrade. The design is brutal, and this was the exact moment it dawned on me that there are times when animation can't be duplicated with any amount of CGI.
This movie has made me reconsider whether I should continue seeing any live-action remakes from Disney. Very few films have worked for me, and this remake lands in the middle of the spectrum. The CGI character design is pale and soulless, and no amount of voice acting made these characters enjoyable, much less having any investment in them.
The signature Lin Manuel Miranda becomes more clear with a song in the third act ("The Scuttlebutt"), and the rest of the new songs are okay.
My three daughters (aged 16, 14, and 9) enjoyed it more than I did. My 16-year-old appreciated the new music and that the movie gave Eric a backstory. All three agreed that allowing the romance to breathe and develop helped greatly. They thought the movie was funny and that Sebastian stole the show. The visuals appealed to them, and I'm currently being asked to take them to see it again.
Overall, "The Little Mermaid" is a mixed bag that left me thinking whether these remakes are worth my time. It does its job with the younger demographic and may garner repeat viewings. Since the film's announcement, this mermaid has been swimming against the current of controversy and backlash, but this movie does a good enough job that it grants a viewing.
3/5