Among those in attendance, Eva Longoria, who recently directed the movie "Flamin' Hot."
The 22nd edition of the Los Angeles Latino International Film Festival (LALIFF), which provides a platform for Latino creatives to showcase their work while being uplifted and supported by other established Latinos in the industry, took place Wednesday, May 31 through Sunday, June 4, at the TCL Chinese Theaters in Hollywood. This is my fifth consecutive year covering this festival, and it never fails to impress me. I had the pleasure of watching a few films and moderating two panels for TV shows that are some of the best currently streaming.
The festival opened in style and with plenty of flavor (pun intended). "Flamin' Hot," a film depicting the story of Richard Montañez and his part in creating one of today's most famous snacks, Flamin' Hot Cheetos. (Click here to read my full review.) Eva Longoria and the main cast made their way through the red carpet, followed by a Q&A moderated by Clayton Davis from Variety and with Longoria, Jesse Garcia, Annie Gonzales, and more.
Other special screenings took place, including "Spider-Man: Across the Spider-Verse," as an advance screening prior to the wider release date. "With Love" screened the first episode of Season 2 while "Primo" screened the first two episodes of Season 1. Amazon was generous in allowing me to moderate both panels for their respective Q&As.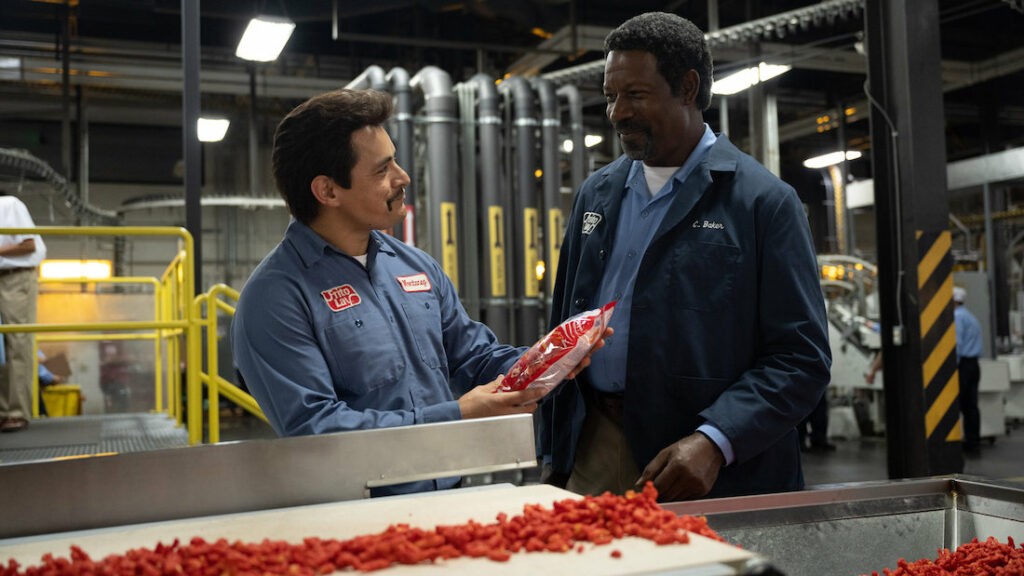 "With Love" continues where Season 1 left off. We once again visit the Diaz family, but now Lily and Jorge are navigating important life events. The cast was as outgoing and fun in person, which is no wonder why their dynamic chemistry transcends onto the TV screen. The screening took place on June 1, and I couldn't think of a better way to start Pride Month than by talking to these incredible actors who breathe life into their iconic characters. I'll never forget seeing Constance Marie, Pepe Serna, Renee Victor, and Benito Martinez in the crowd attentive and supportive throughout the conversation.
As the Q&A concluded, I was standing on the side of the theater when a man approached me and complimented me on moderating. Shocked to realize it was none other than Edward James Olmos all I could say was "THANK YOU!!" (very nervously) for his kind words and for everything he's contributed to the industry while also giving back to the newer generation of up-and-coming filmmakers.
The "Primo" screening was in partnership with Youth Cinema Project (YCP), a program for young kids to learn about writing scripts, directing, editing, producing and an overview of the art of filmmaking. A couple of scripts are selected for production while those that didn't make the cut can still be selected for a live read. The three scripts that didn't make the final round were read after the "Primo" Q&A with the five actors who play the uncles. It was wonderful to see their commitment to the scripts and the students were delighted to see their scripts come to life.
The five actors were also easygoing and fun to talk to. Their chemistry is the real deal and it's difficult to believe that their dynamic onscreen just naturally clicked (after learning that neither one of them took a chemistry test). This screening took place on June 4, a unique and memorable way to end the festival.
Some films that stood out to me were "Charcoal," a Brazilian movie with an unconventional story that eventually surprised me with its unexpected twist and ending. It's a look at a family that is simply trying to survive amidst living in unhealthy environmental conditions when one day a nurse, who is supposed to care for the elder patriarch, offers the family a deal they can't refuse. The remainder of the movie is just scenario after scenario that I would never have thought of happening, and I was flabbergasted by the outcomes.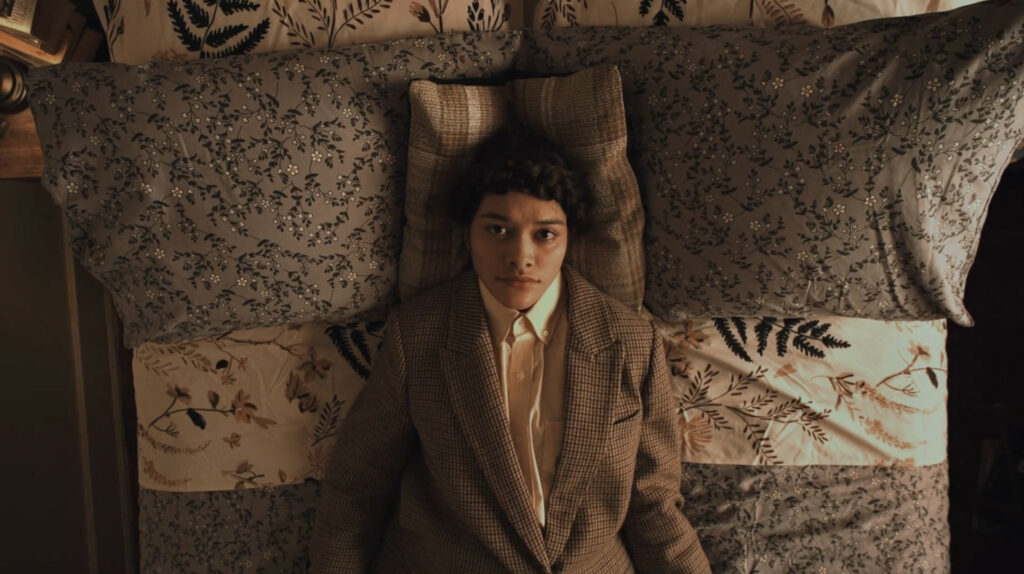 "Hummingbirds" is a documentary following the two directors through a period when women and LGBTQ rights are in question. Done with a realism approach, this film had its strengths and some questionable decisions, but it ultimately ended up being a compelling look at two women just living their lives.
"Manuela" is a short film following a nanny seeking a new job. She is hired to care for Alma (an adorable 2-year-old), and when a series of unexpected events take place, she's faced with a challenging choice. This short film had the potential to go down the stereotypical "Latina" caretaker route, but instead it humanizes caretakers by providing a complex lens into what many of these women experience on a personal level while trying to work and make a living.
Another short that stood out to me was "Inés Unfortunately," following Inés, a young woman going through a difficult time in life. With some supernatural aspects sprinkled throughout, this story reminds viewers that every emotion we're experiencing at the moment is only temporary.
This year's LALIFF was yet another successful five days full of excellent films, music and panels. To witness firsthand what the future of filmmaking looks like, it's promising. I've attended various festivals throughout my film critic career (including Sundance and AFI), but there's something authentic and warm about LALIFF. The energy and overall environment are on a whole other level, and where else will you go to a screening and randomly walk past the legendary Edward James Olmos?
A huge shoutout to all the volunteers who worked at this year's festival. Your assistance is greatly appreciated. It's easy to recognize that the future for Latinos in the industry is optimistic, and thanks to festivals like LALIFF, Latino stories are more vibrant and alive. Can't wait to see what next year brings.