Bigger than an origin story, Flamin' Hot is a commentary that we should wear our cultural heritage as a badge of honor.
We're currently in a surge of films about origin stories from the '80s and '90s. For instance, we navigate the partnership between Michael Jordan and Nike in "Air," the discovery of the renowned game "Tetris," and the creation of the technological breakthrough in "BlackBerry."
Now it's time to see how one of the most popular snacks came to be in "Flamin' Hot," which is directed by Eva Longoria and stars Jesse Garcia, Annie Gonzalez, Tony Shalhoub, Dennis Haysbert, Bobby Soto, and Emilio Rivera.
It follows the story of Richard Montañez (Garcia), a janitor at Frito Lay whose vision would change the course of his life and the lives of millions of people who have tasted Flamin' Hot Cheetos at one point in their life.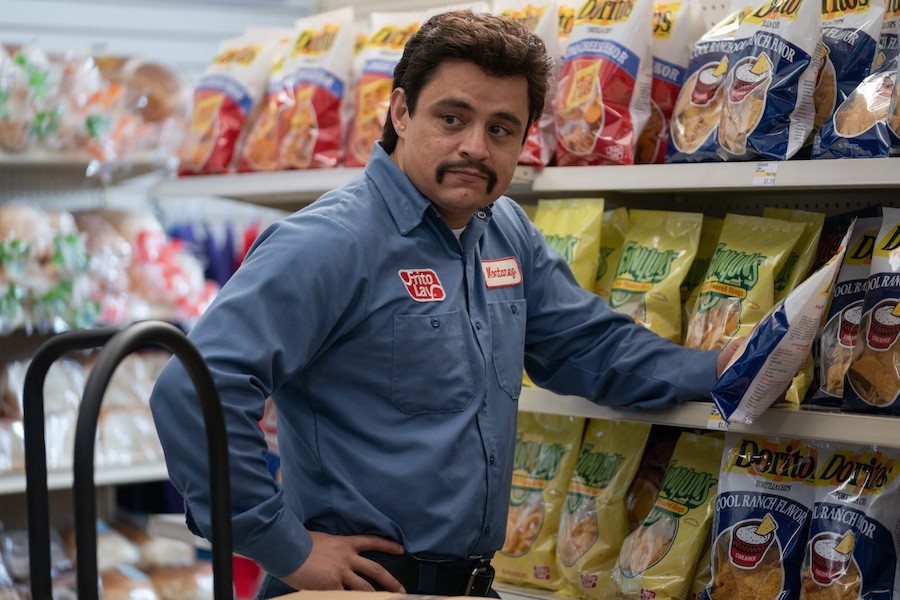 Mexican and Mexican-American culture is prevalent throughout the film. Richard is the son of Mexican immigrants and grew up in a multigenerational household overseen by a strict father.
During his upbringing, Richard was teased for his ethnic background and everything that came along with that, like food, language, surnames and complexions. He would then meet Judy (Gonzalez), a young girl he befriended after sharing some similarities.
As they grew older, they developed a bond and eventually fell in love and formed a family. After multiple failed attempts to find a job, Richard applies at Frito-Lay where he's hired as a janitor. Richard refuses societal norms to dictate what he's capable of learning and envisioning, and with the unconditional support of Judy, Richard becomes the ultimate underdog story who lives the American dream.
The film does a good enough job of telling a formulaic rags-to-riches story starring a Latino. The cultural aspect is necessary, and at its core, it's the fuel that propels this story forward. Because it's about how we eat food and how the community caters to that it makes it the heartbeat. In addition to great food, looks and family, another aspect synonymous with our culture is great music. With songs from Juan Gabriel, WAR, Carlos Santana, and even Becky G, the soundtrack is a fun time.
The homage to Luis (played by Michael Pena from MCU's "Ant-Man") was a nice touch that worked for me. The majority of the jokes hit and I was delightfully surprised by the cholo culture depicted. It's not a one-dimensional conventional portrayal. Some additional touches give it a side that's not often portrayed.
The performances are strong. Garcia delivers a complex performance while Gonzalez is the heart and soul of this movie. Her supporting role isn't solely the "supportive wife." She's a caring and instrumental part of Richard's journey. Everyone would be better if we all had someone like Judy on our corner.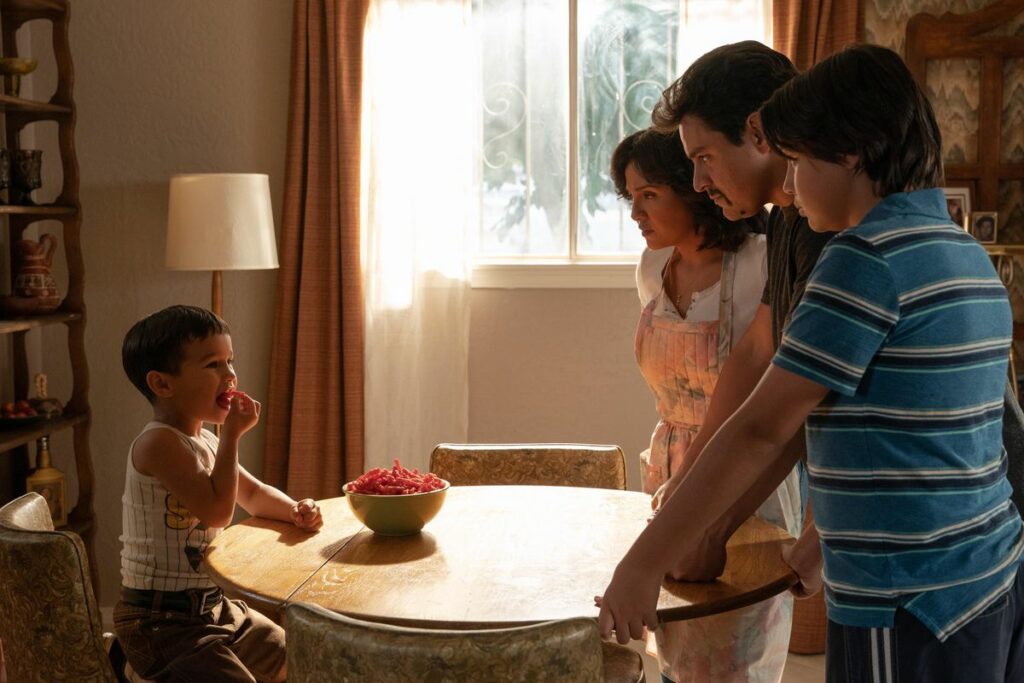 Her unconditional support is crucial, but what's admirable is her constant trust and faith in Richard. She never emasculated him for his lack of high school education nor does she belittle him for his often outlandish ideas.
The racial prejudice was rough to witness though, and I'm saddened about the accuracy of these interactions, particularly during this era.
This isn't a perfect film. Some odd editing can minimize its impact while a sharper script could have benefited the movie.
This film shows that no job is insignificant because, after all, the big corporations, facilities, hospitals, banks, schools, and restaurants aren't functional without their working force. Those who work the hardest are paid the bare minimum, yet their work is the foundation of many businesses.
Overall, "Flamin' Hot" showcases that our stories matter and they have a broad social-cultural impact. At its core, this is a funny, empowering, and heartfelt story about family and perseverance. A beautiful reminder of what's possible with communal support and to wear our cultural heritage as a badge of honor.
So, go buy yourself a bag of Flamin' Hot Cheetos because you'll be craving them once the credits start rolling, and keep in mind that a "Sean Connery dipped in chocolate Abuelita" looking vato is responsible for those tasty snacks.
Flamin' Hot begins streaming June 9th on Hulu and Disney+.
4/5