"Guardians of the Galaxy Vol. 3" is a heartfelt farewell to the most grounded and memorable family in film.
"Guardians of the Galaxy Vol. 3" is the final entry to one of the best trilogies in the Marvel Cinematic Universe. James Gunn (who wrote and directed all three films) has successfully made this group feel part of the wider MCU while giving them their own identity. The "Guardians of the Galaxy" films are synonymous with excellent soundtracks, witty humor, dark themes and tenderness.
"Guardians of the Galaxy Vol. 3" stars Chris Pratt, Zoe Saldaña, Will Poulter, Karen Gillan, Sean Gunn, Dave Bautista and Bradley Cooper. Volume 3 follows the Guardians who must unite forces to save one of their own. Facing The High Evolutionary may protect one of its members but at what cost?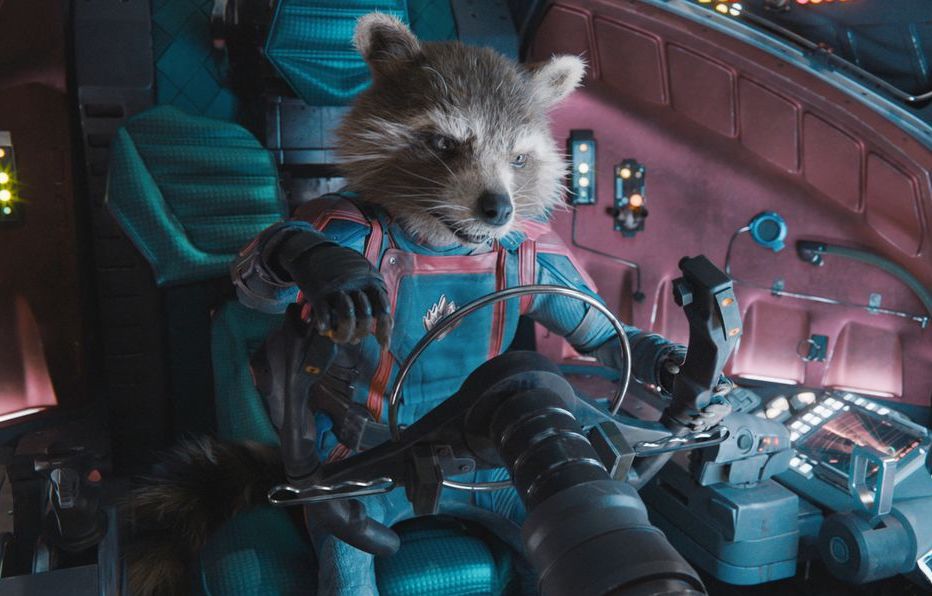 It's unfortunate to know that the story of these outcasts is ending. To this day, "Guardians of the Galaxy Vol. 1" is my favorite MCU movie. It captured the story of unlikely rejects that had no option but to work together to escape prison and later save the galaxy.
The daughter of a titan (Gamora), a professional thief (Star-Lord), a man seeking vengeance against the killer of his family (Drax), a precious tree who only speaks three words (Groot), and an intelligent raccoon who's a product of experiments (Rocket) all coalesced to become the Guardians of the Galaxy.
Every individual carries a unique set of skills and personalities that are welcomed and needed. And the later additions to the team like Mantis, Nebula, Cosmos, and Kraglin fit in perfectly and add their distinct voice and presence.
Without wasting any time, the audience gets a sense of the importance and seriousness throughout the film. The Marvel intro shows scenes from the past Guardians films, paying tribute to this beloved franchise while also implying its conclusiveness.
The film is 150 minutes of dense, heavy and dark themes with great utilization of visual effects. At its core, it's a heartwarming depiction of friendship, family, and chosen family with layers of personal reflection on facing problems, finding happiness, and embracing change.
The film opens with baby Rocket locked inside a cage with other terrified baby raccoons. Baby Rocket moves towards its capturer, and as the camera holds a close up of him it transitions to adult Rocket. Adult Rocket is listening to his tunes when he finds an intoxicated Star-Lord, who is still missing Gamora. Nebula is trying to look after Star-Lord with the help of Mantis, Groot and Drax.
We ultimately learn Rockets' backstory that is told via flashbacks. His childhood friends are an important component of Rockets' tragic and heart-wrenching origin story. Gunn doesn't shy away from displaying animal cruelty in the form of experimentation. It left me contemplating how animals (non-humans) are treated for food consumption, make-up trials and scientific learning.
The performances were incredible. Pratt's Star-Lord delivers his career best by balancing the emotionally heavy with the comedy. Bautista's Drax also excels with his monotonous delivery and perfect comedic timing. Saldaña's Gamora was impressive since she isn't the same character we knew from the first films.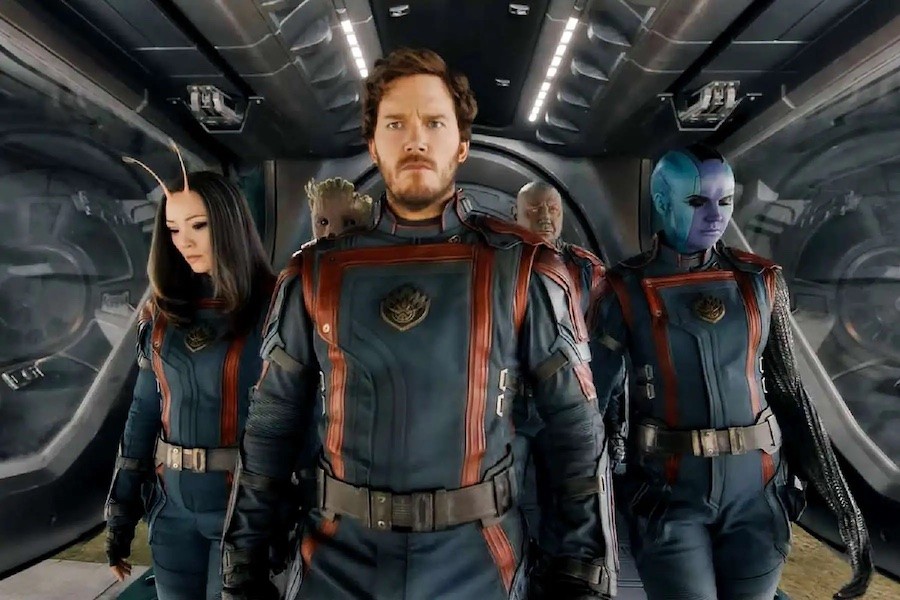 I was delightfully surprised by Gillan's Nebula. She was her usual tough, emotionless self but with some shades of vulnerability and softness. Please give Bradley Cooper his overdue recognition for his voiceover of Rocket. The emotional beats work because of Cooper's voice performance.
My only criticism is towards the antagonists. Poulter's Adam Warlock doesn't have a prevalent presence. He does have a threatening introduction but decimates as the film progresses. And The High Evolutionary does have a predominant role but over does it a bit in the third act.
The score aids in the suspense and serious moments. It perfectly juxtaposes with the soundtrack which is heavily used during fighting sequences and moments of levity. The fighting scenes are great, but one specific sequence instantly became one of my all-time favorites in any superhero movie.
Just to provide a bit of context, I've attended many press screenings where only critics are in attendance, and this is one of the few times there was clapping after a fight sequence (the previous being Avengers: Infinity War and Avengers: Endgame).
Because of its tone, the film's stakes felt palpable. There are moments of real suspense. In an odd outcome of events, I ended this movie with a mixture of emotions: satisfied, bittersweet and grateful to have had the pleasure of seeing it come full circle. Stay for those credits that further pay tribute.
Overall, "Guardians of the Galaxy Vol. 3" is the perfect conclusion to this group of superheroes who "take ass and kick names." A heartfelt farewell to the most grounded and memorable family in film and an effective series of movies that had me caring for a raccoon and a tree. Now, time to put those soundtracks on play and dance!