"Peter Pan & Wendy" spotlights a diverse cast and superb visual effects.
With numerous retellings since the novel's 1953 animated adaptation by Disney, the story of Peter Pan has been told time and time again. David Lowery, now at the helm of the recently released "Peter Pan & Wendy", brings to life another live action depiction of this beloved story. It stars Alexander Molony, Ever Gabo Anderson, Yara Shahidi, Jude Law and Alyssa Wapanatahk.
The film follows Wendy Darling (Anderson) and her brothers as they encounter Peter Pan (Molony) and his companion Tinker Bell (Shahidi). They travel to the world of Neverland, and cross paths with the vicious pirate, Captain Hook (Law). Wendy is preparing to leave for boarding school but she has some hesitation with growing up and abiding by her parents. To avoid her reality, she gives in to accompanying Peter to Neverland.
What first stands out is the film's aesthetic and cinematography which looks enchanting, whimsical and breathtaking. There are some aerial shots that are truly stunning, and needless to say that the scenery is truly gorgeous. In fact, I'm sad this film didn't get a theatrical release instead of a direct release on Disney+, because this deserves to be experienced on the biggest screen possible.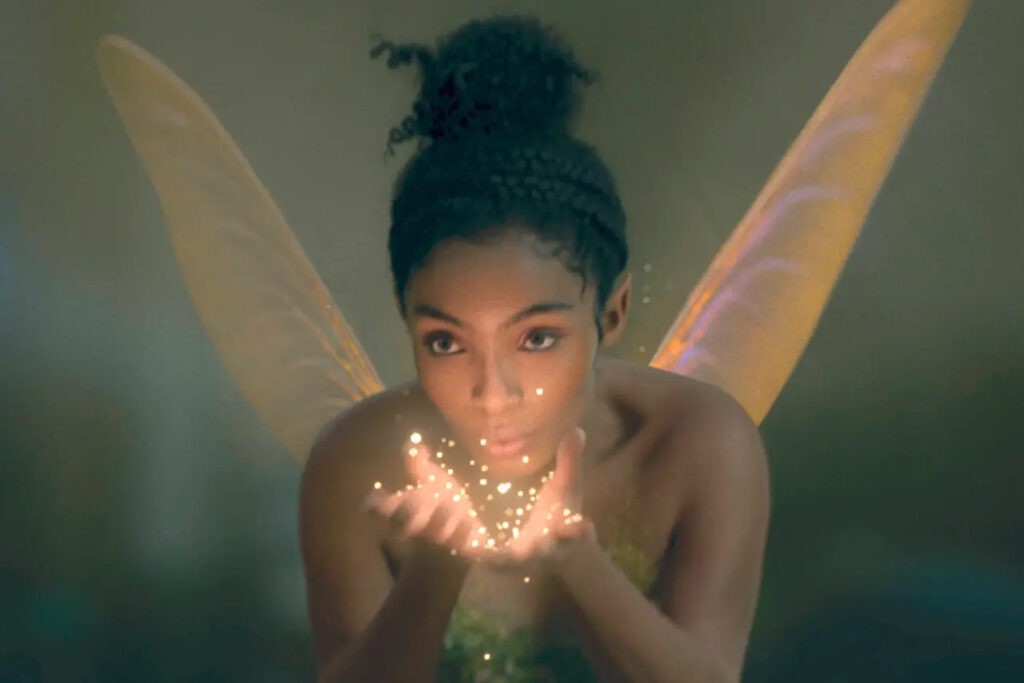 A difference this film has from previous adaptations is the diversity of the cast. Not only do we see a variety of genders, race and ethnicities, but we also see disabilities depicted. One of the Lost Boys is performed by a boy with Down syndrome, which is incredibly rare to see on screen. I watched this film with my nine-year-old, and her immediate comment was "These kids look like my friends from school," with the widest smile on her face.
This cast reflects what society looks like and feels natural. There's only one direct reference to this representation (and the Lost Boys are not all boys), and then we move on with the story. It doesn't feel forced and sends the beautiful message that we can all work together and help each other regardless.
The acting all around is great with Law being the standout as Captain Hook. He has a menacing and threatening presence but with shades of vulnerability and even pain. This antagonist is written with layers of complexity that he is even humanized to some extent. We learn of the reasoning behind his actions and why he has such hatred toward Peter Pan.
The visual effects are also superb with the score further elevating the magical feel. The color scheme is very much of an opaque dark green that reflects the hopelessness of the lost kids as well as Wendy's refusal to go to boarding school. There are some darker tones throughout, but it does counter the bright and dazzling outdoors.
Missing for me is the rewatchability factor and some slight pacing issue. The fighting sequences aren't its strongest suit but they work nonetheless.
Overall, "Peter Pan & Wendy" is a refreshingly and welcomed adaptation of this story with strong performances all around and fantastic camera work.
3.5/5