"John Wick: Chapter 4" is by far the strongest film of the franchise with some of the best action in film history.
Movie franchises have slowly but surely evolved into an eye-rolling desperation to make money. Rarely do we get a franchise where it starts as a decent action flick and progresses into a more vigorous and complex series of movies. However, the John Wick franchise has Rotten Tomatoes scores that improve with every sequel. "John Wick: Chapter 4" is not the exception and is, as of now, the franchise's highest-rated and highest opening box office weekend (and rightfully so).
Chad Stahelski directs "John Wick: Chapter 4" which stars Keanu Reeves, Donnie Yen, Bill Skarsgard, Ian McShane, Hiroyuki Sanada, Laurence Fishburne and Marko Zaror. In this fourth entry, we follow the legendary John Wick as he tries to escape every single person trying to kill all while facing The High Table.
I watched the first three films, and up until then I didn't consider myself a devoted fan of the franchise, but after watching "John Wick: Chapter 4," I may have to reconsider my opinion. This movie may be any movie fan's wettest dreams. As a whole, it's a cinematic masterpiece. With the acting, stunt choreography, cinematography, score, sound editing and pacing, this film utilizes every single aspect of filmmaking to perfection.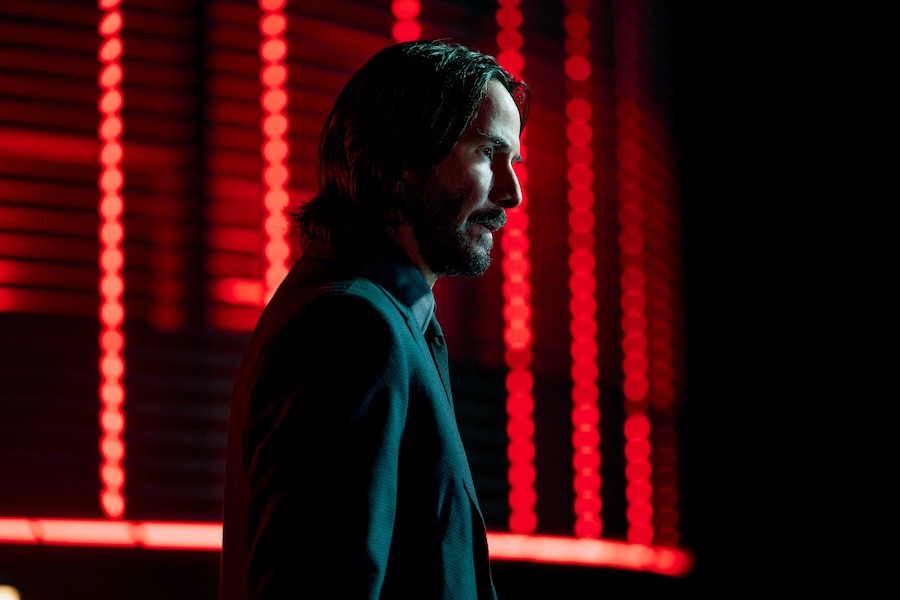 The last hour of this movie is by far the best part. I've seen various movies with iconic shots, lines and sequences, but I don't think I've ever seen such an exceptionally meticulous 60 minutes in any film. The anxiety and thrill are felt throughout the entirety of that third act. The color palette and use of production design aid in the visual storytelling. This film may not have much dialogue going in its favor, but the cinematography complements the film with its visuals.
For instance, there's one shot where the camera takes an aerial/over-the-head action sequence that left me breathless. It gave a video game perspective that hasn't been utilized often in action movies. The action in this film is some of the best I've ever witnessed, and the execution and stunt choreography is masterful. There are inventive kills, and the action is nonstop which helps with the pacing. As impossible as it is to believe, the action sequences manage to upstage the previous one, and by the end of those last 60 minutes, I've completely given in and allowed the film to surprise me.
The cinematography is immaculate. The color scheme choices are gorgeous and the various locations are stunning, thanks to the production design and the choice to use wide and medium shots. The angles are also selected explicitly while the costumes are a chef's kiss. Skarsgard has no business looking this handsome but his suits manage to accentuate it.
There are so many sequences where you can press pause and frame them as artwork. And another reason why minimal dialogue also works is because of McShane, Fishburne, Yen, Skarsgard, and Sanada, who all carried tremendous presence. Their magnetic demeanor already conveys a great deal of gravitas that not a single word needs to be spoken.
If this movie doesn't further push forward the conversation of bigger awards bodies to acknowledge the stunt team then I'm not sure what will. These individuals take serious bumps, and that third act goes beyond what I thought was possible.
Overall, "John Wick: Chapter 4" is by far the strongest film of the franchise with some of the best action in film history. The rewatchability factor will demand multiple viewings, and after seeing this movie, your eyes and mind will never be the same.