Kozmik Force is leading a new generation of politically active Chicano hip hop artists against injustice.
In the maze-like network of the underground Hip-Hop scene, few voices in the genre are as unique as Native Threat and Jaguar, members of the Indigenous Chicano rap group, Kozmik Force. Hailing from Inland Empire, California, and known for their militant brand of socially conscious hip hop, the enigmatic duo have made their rounds in the underground hip hop scene of L.A. for the past few years.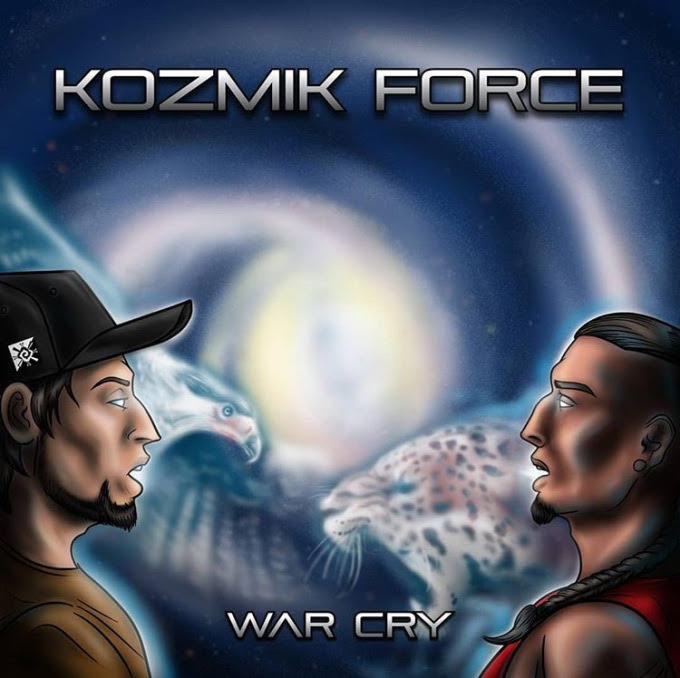 Generating a sizable buzz online in hip hop's underground circuit since their debut, Kozmik Force has caught the eye of some of the scene's heaviest hitters, receiving praise from artists such as Tef Poe, Chino XL, and even underground heavyweight Immortal Technique.
In addition, Kozmik Force has continued in the long tradition of conscious, politically engaged Hip-Hop, and issued a blistering critique of the U.S. government, the criminal justice system, and worked to challenge the narratives that have been woven into the fabric of the United States. 
Michoacán
The humble origins of Kozmik Force date back more than a decade, when Jaguar and Native Threat met through mutual friends at a house party in 2008. The two quickly became friends. Coincidentally, both artists' families originally hailed from the Mexican state of Michoacán, and bonded over their shared lineage of Indigenous Purépecha ancestry.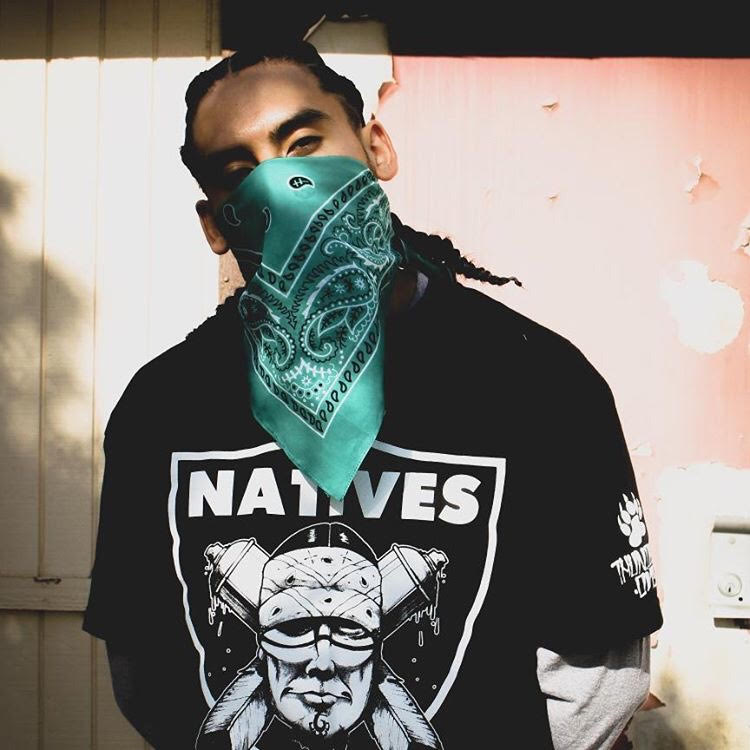 "We both grew up in the Inland Empire and met in high school, I was doing local battles and ciphers around my area in San Bernardino but, Jag and I knew each other for years long before the rapping, music, and decolonization," recalled Threat.
While the two remained friends, making music separately, it would be eight years before the two would reconnect through their shared affinity for underground hip hop and collaborate musically. 
Formed in the aftermath of the 2016 presidential election, Kozmik Force was created as a direct reaction to the growing threat of racial political violence against communities of color under the Trump Administration.
With violence and discrimination against Chicanos, immigrants, and other vulnerable communities becoming more frequent, they set out to create a bilingual group whose music was pro-Indigenous and embodied the tenants of Chicano identity.
Within a year, the duo released their debut album War Cry in 2017, a compilation of old songs the two had previously recorded separately along with original material recorded specifically for the album.
"We wanted to make music that reached out to the diaspora of people from the so-called 'Americas' specifically because we descend from people south of the colonial border," explained Jag.
"Our hope was to build a movement through our music and bridge that gap across the Meso-American diaspora with our Northern and Southern Native brothers and sisters. We want to unite and have people come to an understanding that a large majority of us are in fact Indigenous to this land."
Meso-American History
With a trilogy of albums filled with Meso-American history, as well as contemporary social commentary woven into their music, Kozmik Force's advocacy for decolonization and the militant dismantling of white supremacy has resonated with listeners. Particularly as political activism and social unrest sweep the nation after years of high profile police shootings, violence at the southern border, and other highly publicized injustices.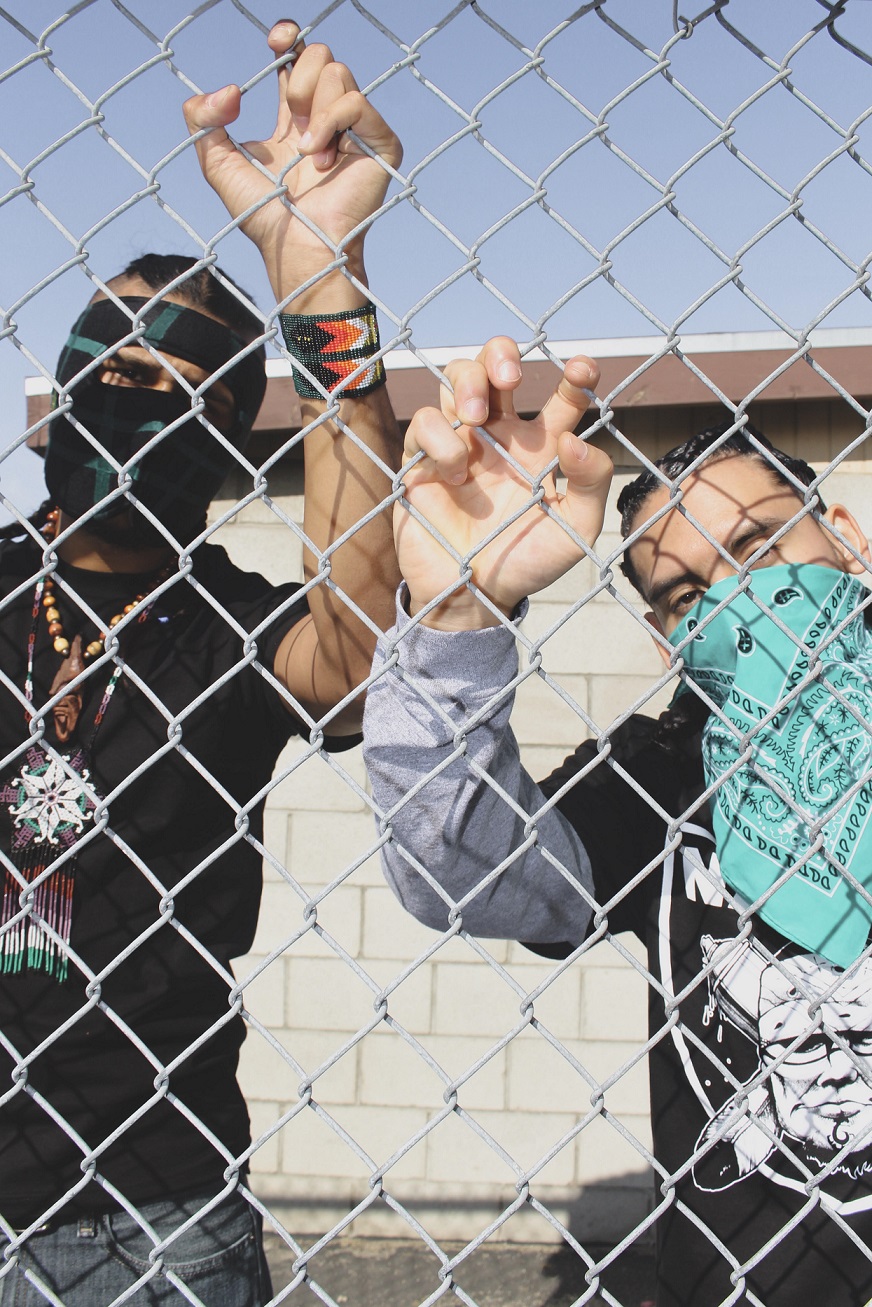 Needless to say, Kozmik Force's rise to prominence has come about by very unorthodox means.
Yet despite releasing several more albums, Untamed Unchained (2018) and Ceremony On Concrete (2019), and the availability of their music on a myriad of popular music streaming platforms, Kozmik Force has maintained a relatively low profile online.
By in large, most of the group's fandom has been cultivated via Instagram and the group has no other official social media presence outside of the platform. An unusual move especially in an era where music is mainly driven by the means of social media and digital communication.
But despite the group's reclusive nature and limited presence online, the duo has cultivated a loyal following with more than 34K followers on Instagram between Jaguar, Threat, and Kozmik Force's own official account.
As promising new torchbearers at the forefront of Chicano/Indigenous resistance through hip hop, Kozmik Force's steady ascent in the underground scene has signaled new horizons for Chicano hip hop artists.
While a few Chicano hip hop groups in the 90's such as Aztlán Underground and El Vuh made politics and social consciousness a central component to their music, fast forward to 2020 and the genre has still largely steered clear of politics and routinely relegated to dated stereotypes or two-dimensional clichés.
Setting themselves apart from many of their peers, the powerful messaging layered throughout Kozmik Force's music has made the group among one of the most overtly political Chicano hip hop groups.
With politics still a rarity among Chicano hip hop artists, the growing popularity of Kozmik Force has revealed a legitimate appetite for revolutionary, socially conscious Chicano hip hop. A new audience the group has tapped into, awakened by continuous political and social attacks on Mexican Americans and immigrants alike waged by right-wing politicians who have sought political currency by demonizing both communities.
Through their music, Kozmik Force has not only captured the ire and frustration of an uncertain era where social activism and unrest have become ubiquitous, but have quickly become leaders of a burgeoning and increasingly vocal movement.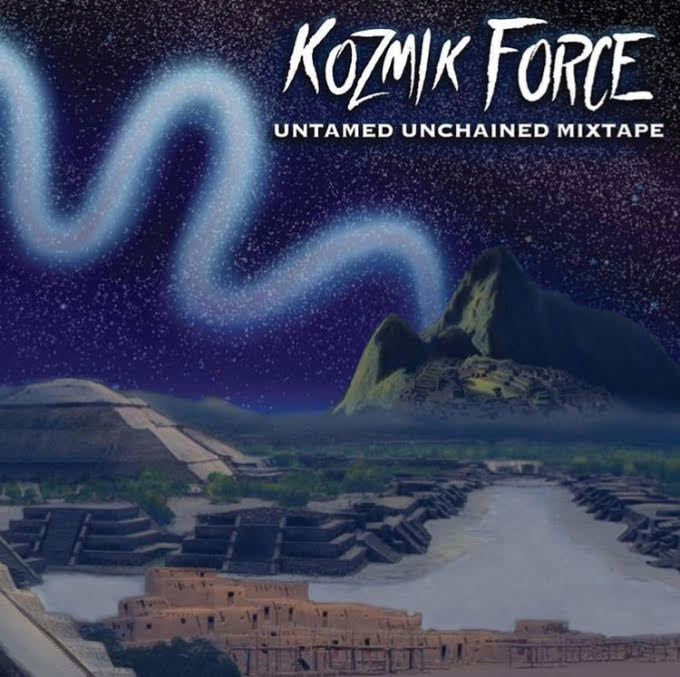 "We have been conditioned to see ourselves as foreigners in the place we've lived in for thousands of years. We were here before colonization, before their churches, their bibles, their institutions all of that," said Jag.
Even in the midst of a turbulent election year, both Jaguar and Threat remain optimistic, inspired to continue the mission of Kozmik Force. "Our goal is to continue teaching decolonization to our community, which means to unlearn and relearn both mentally and spiritually," Threat explained.
"Obviously we can't all be activists sometimes, some of us are just surviving," Jaguar added in agreement. "But all of us can learn, we have to free our minds before we can try and free other people. We have to kill the colonizer inside our mind first."
Get Columns Like This In Your Inbox
To receive weekly updates like this in your inbox, subscribe to The Daily Chela newsletter here.