Zach De La Rocha is rarely mentioned with other influential emcees of his era. But he should be.
Random top emcees of all-time lists pop up all the time on Twitter.
Older heads stick to the usual suspects: Rakim, Nas, KRS. Newer generation folks stick up for the likes of Drake, Kendrick, Ye and such.
These lists usually only have room for one Latino, and more often than not, that slot is reserved for the Bronx's own Big Pun and for good reason.
Pun was a prodigiously gifted emcee who hailed from hip-hop's birthplace. He is credited as the first solo Latino with a platinum plaque for his debut album, Capital Punishment. He could produce chart-topping hit singles and verbally spar with any emcee in the game, his enormous frame still graceful enough to walk that thin line between super stardom and street credibility.
But what if I told you there's a Los Angeles Latino emcee with more platinum plaques, more influence in the game, a more nuanced artistic balance between authenticity and Billboard chart sales with equally devastating punch lines and lyrics that can outshine the most influential emcee's in the game?
Hiding in plain sight is Zack De La Rocha, my choice as the GOAT Latino emcee. For my first CHELAx talk, I will explain to you exactly why he is the GOAT emcee when it comes to Latino mic knights.
Artistry
Arguably, Pun's greatest artistic strengths lied in his wordplay, rhyme schemes and ability to create narratives with detail that rivaled the best of his generation. Perhaps his most famous line comes from "Deep Cover 99," where he nimbly rapped "dead in the middle of Italy/little did we know we riddled a middle man who didn't do did-a-ly…"
The line defines Pun's craftsmanship, storytelling technique and penchant for silliness. Pun wasn't just rapping for the sake of rapping, he was vividly detailing a crime saga punctuated with a small amount of dark humor.
As aggressive as Pun could be, the combination of Zack's intense delivery and multi-layered subject matter make him a more fierce presence on the mic. Check the references he drops with attitude on his collab track with KRS ONE and Last Emperor, "CIA (Criminals in Action)."
"I bring the sun at Red Dawn upon the thoughts of Frantz Fanon/so stand at attention, devil dirge/You'll never survive choosin' sides against the wretched of the Earth/… We got you clocked pushing rocks and it fail/We got brothers troopin' subways like the Ho Chi Minh trail…"
Writing a diss track to the CIA that references a Marxist philosopher, Vietnam War history and colonial critique literature requires an artistic depth that few possess. To do it while outshing one of the GOAT emcee's on a track? That's another level son.
Advantage: Zack.
Bars/Punchlines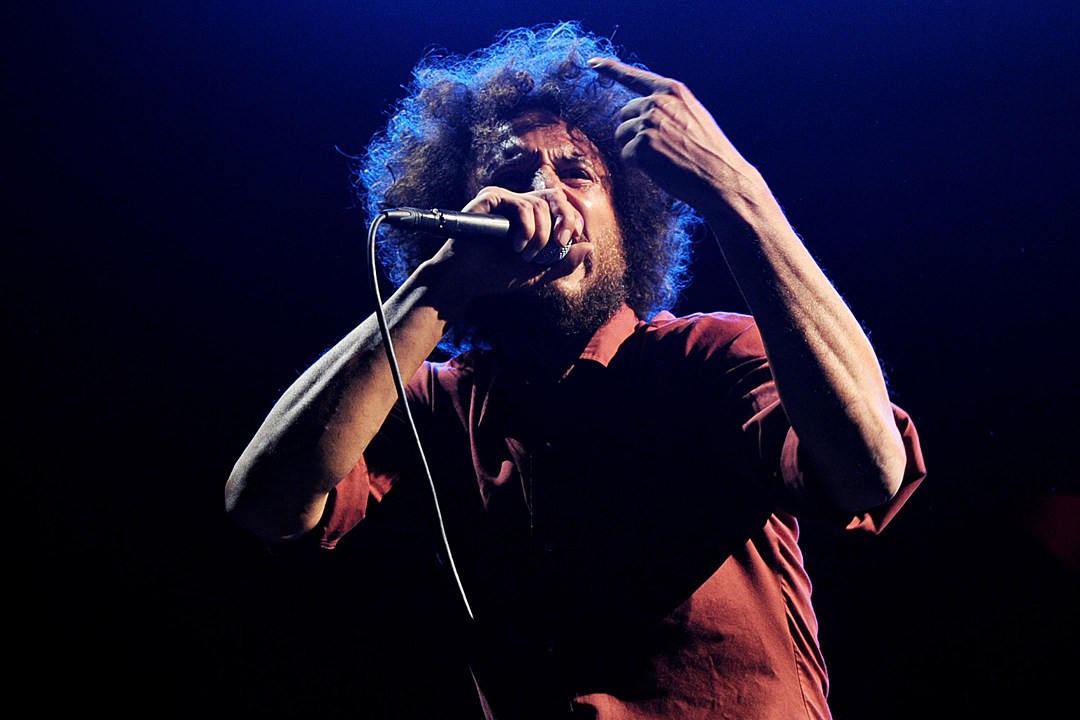 Pun wasn't necessarily a battle rapper, but a large portion of his rhymes could stand alone as battle-ready material. Pun's eagerness to flex compelled him to choose collaborations with not only his Terror Squad crew, but with lyricists who he himself thought were the top tier of his era. Like a prize fighter seeking the best competition, Pun ducked no one and invited anyone into the booth to shoot a fair one.
One of the best examples was his collaboration with Black Thought on "Super Lyrical." Till this day Thought is considered one of the nastiest emcees's on this planet. Pun, while respectful of the Philly emcee's skill, was up to the challenge.
That's the mathematical madness I'm on, the savage, the strong
The marriage, a bond of havoc and song
This massacre's on as if Picasso laced you
There's lotsa hateful skeletons locked
In the closet of my castle of Grayskull
I'm possum at grade school, that's why I have to debate you
My raps are like Capel, slashin' your face, you
That's how a master degrades you
I'm battlin' Jesus (hay-soos) if he passes through my label
I'm snatchin' his halo
While Pun sought out competition, Zack has developed his mic credentials by being invited to the party and then pouncing on the competition. Nowhere is this more prevalent than his collaboration with Run the Jewels on the track "Close Your Eyes and Count to F**k."
The track is anchored by a trance-inducing sample of Zack demanding "Run them jewels fast," repeated until it falls into the pocket of the track's percussion. After RTJ's esteemed emcee's El-P and Killer Mike trade back and forth earth-scorching verses, Zack grabs the rock and Michael Jordan's the recording.
It's De La on the cut, liftin' 6 on your stitchy crew
I'm miles ahead of you, you can sip my bitches brew
My battle status is burnin' mansions from Dallas to Malibu
Check my résumé, your residence is residue
Call her a skin job and my honey dip'll backflip for you
You playin', God your eye sockets, she gon' rip in two
We sick of bleedin' out a trace, spray a victim, you
Done dyin', Phillip AK Dickin' you
With clips in the bottom, we dippin' from Gotham
Yes eclipsed by the shadows, a dark dance to the coffin
I'm a fellow with melanin, suspect of a felony
Ripped like Rakim Allah, feds is checkin' my melody
Yes aggressively tested we'll bump stretchers and penalties
Dump cases with face and the cop pleas when we seizing a pump
With reason to dump on you global grand dragons
Still pilin' fast, plus Afghani toe taggin'
Now they trackin' me and we bustin' back, see
The only thing that close quicker than our caskets be the factories
Relevancy and legacy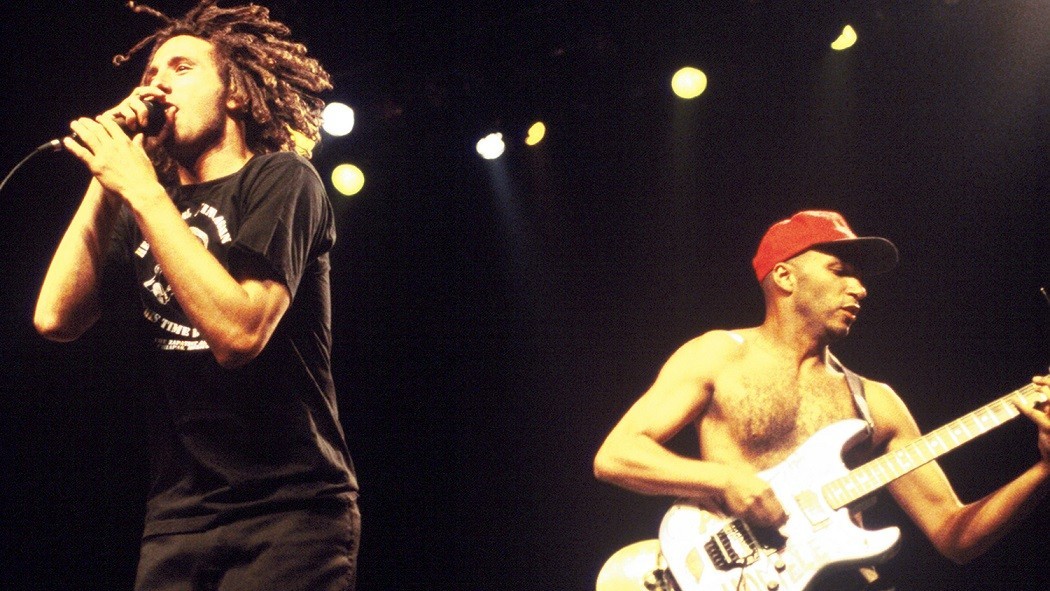 This coming Feb. 7 will mark 20 years since the great Pun passed away. On the 20th anniversary of "Capital Punishment," Stereogum writer Tom Breihan wrote "Pun was a monster. We didn't have him for long, but what he left behind remains dazzling, forbidding, almost impossible, like Ernest Hemingway stripping the English language down to its component parts while drinking himself into oblivion."
One of the great things about Breihan's article is how Pun set himself apart from the rest in an era where some of the most meaningful and important rap was coming out of New York. DMX, Jay-Z, Prodigy of Mobb Deep. Pun was pound for pound in contention with all of NYC's lyrical heavyweights.
It also must be stated that Pun left behind a sad legacy of spousal abuse, including an assault on his wife that was captured on film and released years after his death. His son, Chris Rivers, has made a nice name for himself as an emcee trying to outrun his father's large shadow. Pun's legacy is complicated, and in today's era of equity and #MeToo, it's hard to give a pass to someone who clearly hurt those closest to him, no matter how great.
It's hard to believe, but this Nov. 2 will mark the 20th anniversary of Zack's last album with his band, Rage Against the Machine. In the two decades since that record dropped, Zack has popped up on a variety of projects, including the aforementioned RTJ collab, as well as work in Son Jarocho groups and even a few performance with Northern California Norteno legends Los Tigres Del Norte.
Zack's most well-known work is often lumped in with the rap-rock genre, and his MCing is rarely mentioned in reference to the most influential voices of his era. He has also stayed low-key for the most part since Rage broke up. He did release a collaborative EP with Mars Volta drummer Jon Theodore under the name One Day as a Lion. But a solo album that was to include production from DJ Shadow, Questlove and El-P never saw the light of day.
I even asked El-P about the work with Zack back in 2007, whatever happened to the music they produced?
"Whatever happened with the record? I don't know," he said. "I mean, I think Zack never put the record out, he never completed it. I really don't know I've been meaning to ask him (laughs)."
While the absence has been a mystery, what's not lost is Zack's influence on even current, younger emcee's on the come-up. Earlier this year, Florida's Denzel Curry released a powerful cover of "Bulls on Parade."
"This literally is my shit," Curry told Revolver Magazine of the cover. "Like, I could go word-for-word, bar-for-bar, for real."
And that's the ultimate compliment you can give an emcee. Millions of fans can go word for word, bar for bar with Zack's verses, and deliver them with passion and fury to boot. The art of MCing is always to move the crowd.
And for Latinos, there is no one who has delivered on that part of the art better than Zack De La Rocha.