Some of the best Chicano films are the least known.
Well-executed Chicano films are definitely few and far between, but those that hit their mark serve as authentic Chicano representation, which still lacks in U.S. media.
Chicano films that retell realistic Chicano stories provide a social commentary and create a platform for other Chicanos to discuss their own lives and expand on their viewpoints.
This list is comprised of Chicano films from the past two decades that help illustrate Chicano experiences with family, sexuality, immigration, gang life, gender, and injustice in modern times.
La Mission (2004)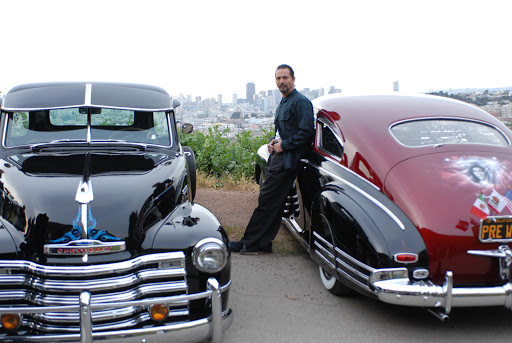 La Mission (one of my favorites and a film I covered previously), follows Che and Jes, a Chicano father and son, who live with other Chicanos in the Mission district of San Francisco.
Gentrification is threatening the community and weighs heavily on Che. After discovering that son is gay, Che rejects Jes, feeling as though he is now losing both his neighborhood and son.
A film like this could have easily been a coming-of-age tale, but by centering the film around the father's perspective, the film uniquely explores generational differences and more effectively speaks to older generations about how these differences may be overcome.
The film pays homage to lowrider culture and the indigenous roots of Chicanos. Scenes of familial gatherings and Mexican iconography portray the barrio as firstly, a cultural home, going beyond the common depictions of barrio life.
Peter Bratt (director) and Benjamin Bratt (stars as Che) grew up in the Mission District, set out to create this film as a "love letter to the Mission," and were proud that "the folks [they] made it for have embraced it as their own."
La Misma Luna (2007)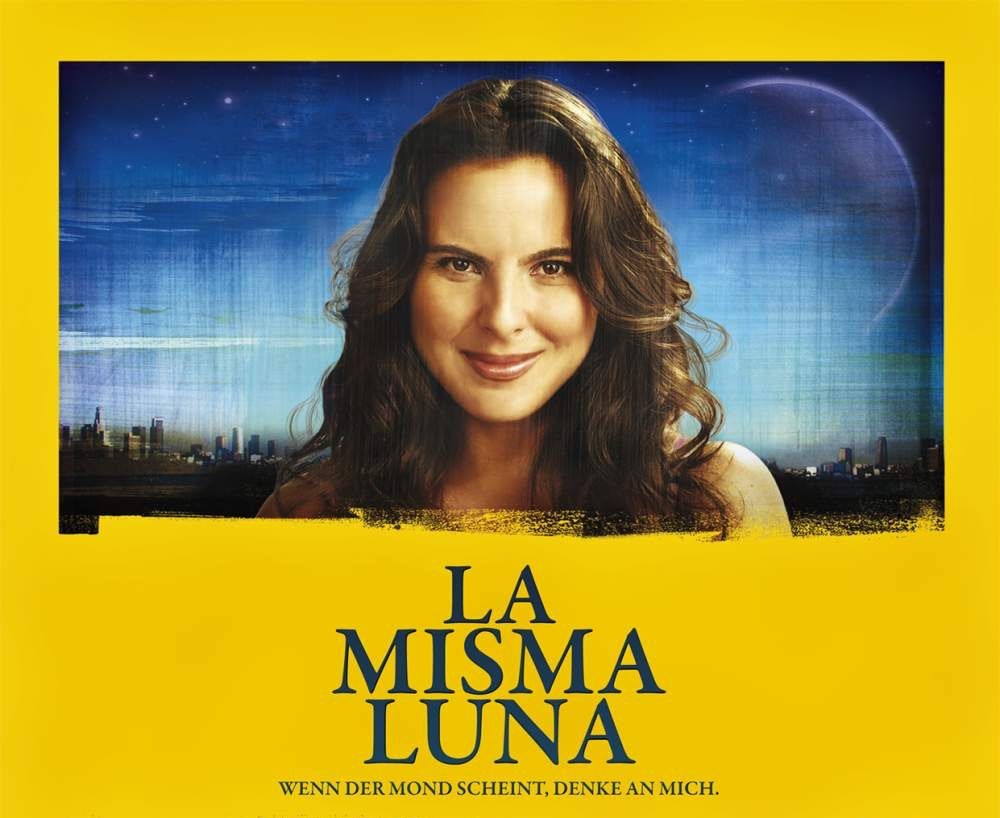 La Misma Luna tells the story of another bond between parent and child. Single mother, Rosario leaves her nine-year-old son, Carlitos, in Mexico under the care of his grandmother, so she can work in the U.S. to better provide for her child.
Because she is undocumented, her wages are low, and she is often taken advantage of by her employers. Four years after his mother's departure, Carlitos's grandmother passes away, motivating Carlitos to go find his mother in the U.S.
Carlitos's innocence accentuates the violence and callousness that surrounds him during his journey into America. While the film resonates with the stories of millions of immigrants, the character dynamics speak to the warmth and power of a bond between mother and child.
A Better Life (2011)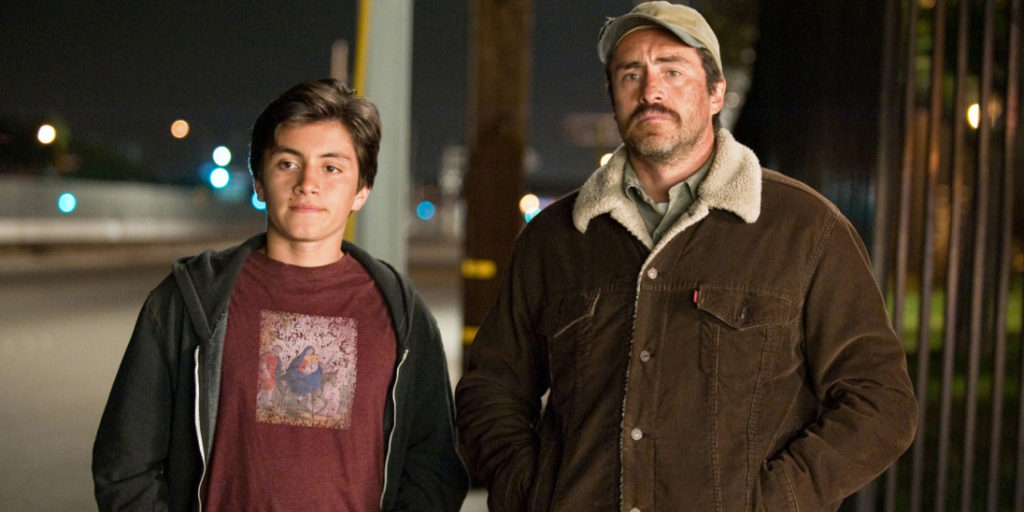 A Better Life is about Luis, a teenager who struggles with staying away from gang life and his undocumented father, Carlos, who works as a landscaper.
When Carlos's work partner decides to move back to Mexico and sell his truck, Carlos is left with a decision to either borrow money from his sister (Anita) and take over his partner's business, or play it safe and find a job with a lower risk of deportation.
He decides to buy the truck with hopes of ensuring his son has a better life, but after another landscaper steals his truck, he and his son embark on a journey to get the car back.
The film deconstructs the American Dream and portrays a more realistic narrative of the undocumented experience. The director, Chris Weitz, aimed to make the film as realistic as possible.
By adjusting the script to match the slang of the individual streets in L.A., casting ex-gang members to play gang members, and conducting research about immigration culture, gang culture, and youth culture in L.A., Weitz was able to produce a film that reached a notable level of authenticity.
Down for Life (2010)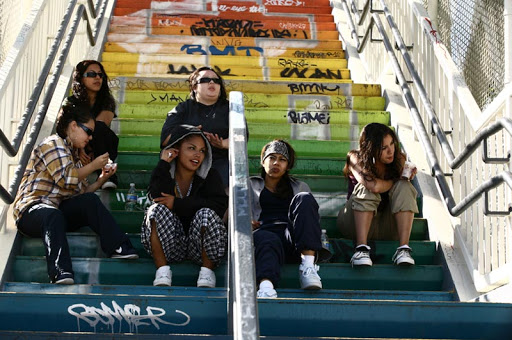 Down For Life documents a day of violence and conflict from the perspective of 15 year-old Los Angeles gang leader, Anjelica Soto.
Her teacher has nominated her for a writing program in Iowa, in an attempt to provide her with an escape from the violence that dominates her neighborhood's culture. Throughout the film, her teacher struggles in motivating her to complete her application. Instead she spends the majority of her day navigating her many roles as the gang leader and running away from a rival gang threatening to harm her.
The film is based on the life of Lesley Castillo, a real Chicana who grew up in South Central Los Angeles, where part of the movie was filmed.
Down For Life features actors that were discovered at local high schools near the neighborhood Castillo grew up in. By recruiting young girls, who though inexperienced with acting, were more than familiar with the issues the film was concerned with, Alan Jacobs, the director and writer, provided general audiences with a realistic view into gang life.
Real Women Have Curves (2002)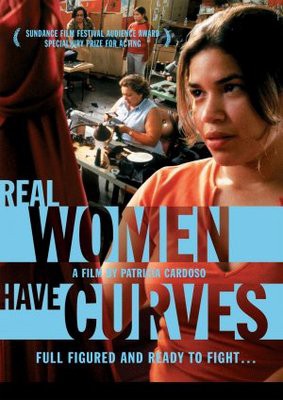 This classic coming-of-age film, adapted from a play, examines femininity and body image in Mexican American families. Having recently graduated, Ana García struggles to decide what to do with her future. While her family pressures her to work at her sister's clothing factory, Mr. Guzman (Ana's teacher) encourages her to attend college.
Her overbearing mother, Carmen, is intensely critical of Ana, frequently calling her fat and insisting that she lose weight, a common practice of some older Mexican-American matriarchs.
Stuck in her traditionalist and toxic perspective, Carmen is most concerned with her children finding a husband and their capability in being good wives. The film encourages body positivity and self-love and expands on notions of femininity and beauty.
Walkout (2006)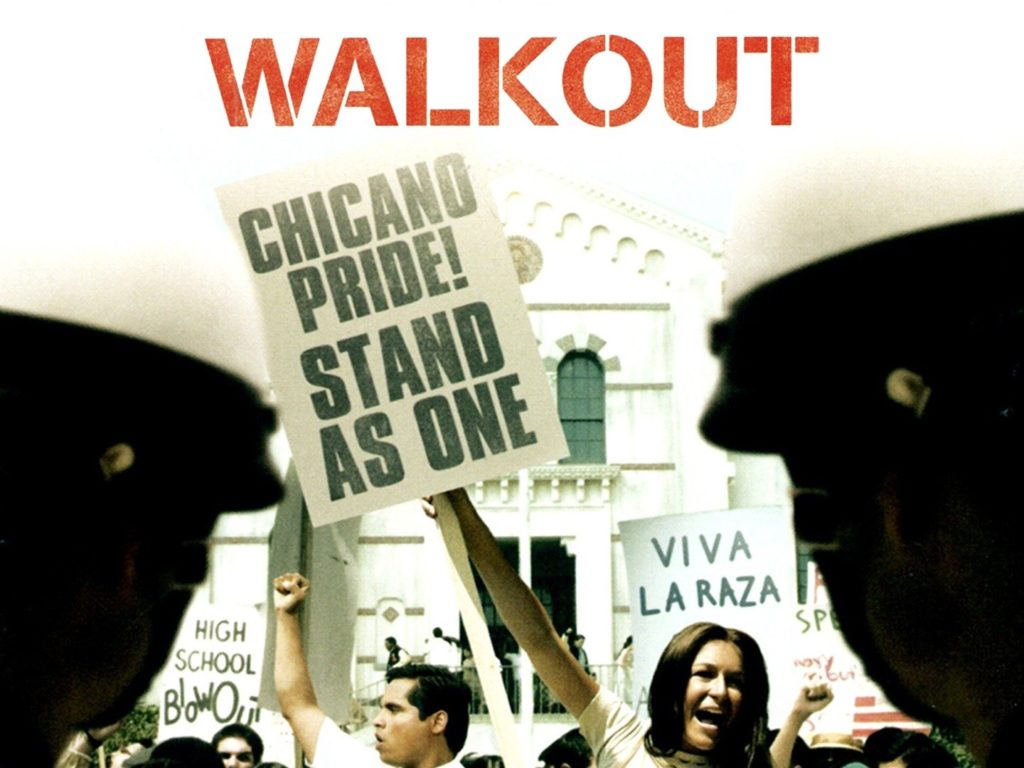 Though a dramatization, Walkout is successful in spreading awareness about the Chicano walkouts—or "blowouts"—of 1968, a part of history not often covered in public education. Noteworthy director Edward James Olmos, and executive producer, Moctezuma Esparza, who was arrested in the real-life blowouts in 1968, set out to make a film that aligned with history.
The bravery, passion, and relentless effort of the protagonist, student Paula Crisostomo, is inspiring and leads the plot with momentum.
East Side Sushi (2014)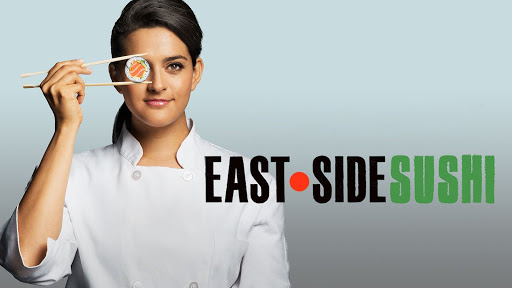 In this film, Mexican-American single mother, Juana, lives with her father and her daughter in East Oakland. Juana and her father juggle multiple jobs, which only allows them to make ends meet.
While managing the family's fruit cart, Juana gets beat and robbed. This event, coupled with the increasing frequency of cart muggings, makes her reassess whether or not they should continue to put effort into maintaining the fruit cart business.
Juana decides to look for work as a cook and though she is a talented Mexican cuisine cook, a job opportunity at a Japanese restaurant piques her interest. She gets hired as a sous chef and works in the kitchen behind the curtain.
She becomes interested in sushi cuisine and grows determined to be a chef at the restaurant. She absorbs knowledge from the sushi chefs and practices preparing sushi at home. Despite her skills, the restaurant owner, Mr. Yoshida, refuses to give her a chance because not only is she is not Japanese, but she is also a woman.
The film is a playful exploration of cultural mixing and appreciation. The heartfelt and feel-good narrative displays how, at times, the American experience can challenge tradition to produce something innovative and positive.
Get Columns Like This In Your Inbox
To receive weekly updates like this in your inbox, subscribe to The Daily Chela newsletter here.