"Radical" is a beautiful portrayal of what's possible if only we dare to challenge the norm.
"Radical" was one of the films on my radar the moment the Sundance lineup was released. Directed and written by Christopher Zalla, this film stars Eugenio Derbez, Daniel Haddad, Jennifer Trejo, Mia Fernanda Solis, and Danilo Guardiola. It follows Sergio Juarez (Derbez) who takes a job teaching a sixth-grade class in a school struggling to meet testing standards.
I recall sitting in the theater and thinking why film festivals are special. The moment the end credits started rolling, I couldn't gather my thoughts because I was emotionally overwhelmed by what I had seen. I tweeted my initial reaction to the film by describing it as a crossover between "Stand and Deliver" (1988) and "Tigers are Not Afraid" (2017).
Needless to say, I absolutely adore both of those films, so it's no wonder why I fell head over heels for this film. 
In the elementary school of Jose Urbina Lopez, located in Matamoros Tamaulipas (a border city in Mexico), newly hired professor Sergio attempts to teach his students using a non-conventional technique. Sergio believes that forming a connection with the students can bring more benefits and may effectively impact their curiosity and interest in learning.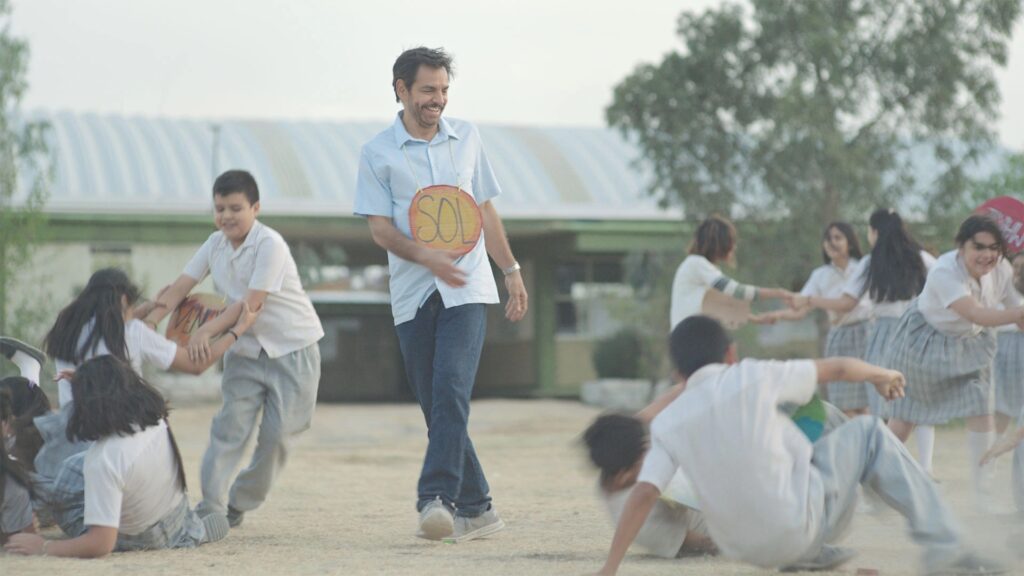 Sergio doesn't believe in using an authoritative approach and instead uses a more tender yet creative way to teach. He's introduced by asking the students to play a game with him and giving them a set of rules in which they have to play. This is to indirectly teach the children math and logic in a fun way.
Sometimes all it takes is for someone to believe in you to give the necessary boost of confidence that will lead you to pursue your dreams. Sergio talks to his students in a supportive and encouraging way to earn their trust. Many of them are victims of the environment they live in, which is non stop violence, poverty, corruption and a weak educational system.
This is why Sergio is a ray of sunshine in an environment that's clouded with hardships. 
The performances are excellent. Derbez delivers a perfect blend of comedic and dramatic performances, while the children give raw, tender and grounded performances. Thanks to the script's perfect ability to intertwine moments of levity with those of harshness and violence, it allows this story to be digestible and emotionally infusing.
The various storylines are given time to breathe and each one has a full arc that makes each student of pivotal importance. I was engrossed in the small talk throughout the film, between the professor and his students, between students and students and between the professor and the director.
The exploration of philosophy and how these students apply it to their lives is heartbreaking but also optimistic. It has some outcomes I did not foresee, and by the end of the film, I was a sobbing mess. 
Overall, "Radical" is a beautiful portrayal of what's possible if only we dare to challenge the norm. A crowd-pleasing movie that left me wondering if I'm doing enough to pass down encouraging words and a little ray of sunshine to those who need it most. It's a welcomed reminder that no matter where you come from, a change in mindset can make a big difference for you and those around you. This is a film with characters I'll never forget.
4.5/5