Luis Valdez's "Zoot Suit" deserves recognition as one of the great Chicano classics.
As an aspiring director and self-identified Chicano, I've always thought four Chicano films should be placed on the Mount Rushmore of Chicano films. I'm not saying these are the best Chicano films, but the most influential and well known of the Chicano "genre."
Those films are "El Mariachi" (Robert Rodriguez's directorial debut that started his career with only a $7,000 budget), "Selena" (the Selena Quintanilla autobiography directed by Gregory Nava), "Stand and Deliver" (a true story based film centered on an inner city math class directed by Tom Musca), and finally, "Zoot Suit."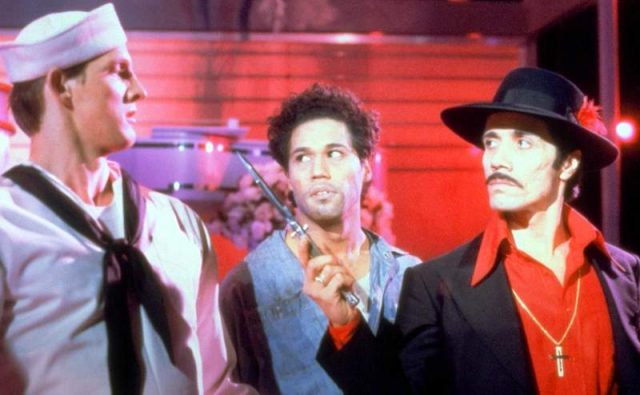 Directed by Luis Valdez, "Zoot Suit" tells the story of Henry Reyna, who along with his pachuco friends, is wrongfully accused of a murder in 1940's Los Angeles while being guided and taunted by the surrealist figure, El Pachuco (played perfectly by another Chicano pioneer, Edward James Olmos).
The movie is loosely based on the Sleepy Lagoon murder trial, in which a group of seventeen young Mexican men were detained and arrested for being "suspects" in the death of José Gallardo Díaz, who was found unconscious in Sleepy Lagoon in Commerce, California.
The event would become a precursor to the Chicano Movement, as the seventeen Mexican men were racially profiled in their arrests. The reason for their arrests was due to the officers believing that the cause of murder was gang related.
The infamous Zoot Suit Riots followed the trial soon after.
The name "Zoot Suit" is named after the suits that the pachucos (originally what the media would call the "Mexican gang members" in the press) would wear, which consisted of baggy dress pants, overcoats, and stylized hats.
Luis Valdez directed the film based on his own play, which originated from the iconic Teatro Campesino and was also the first Chicano play to debut at Broadway in 1979. The film, released in 1981, stayed true to its stage roots, as numerous scenes feature shots of audience members watching the "film" as well as laugh tracks during a few scenes.
While this film is celebrated for its experimental use of long continuous takes and fourth wall breaks, at its time of release it wasn't as celebrated. The film received mixed reviews due to the format of using narrative cinematic scenes blended with a staged production aesthetic.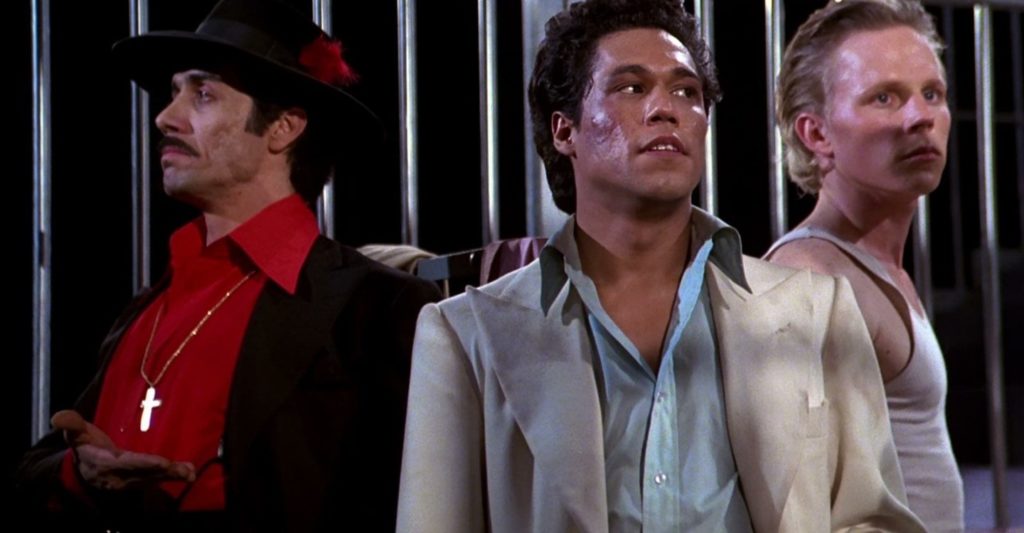 Film critic Leonard Maltin called the decision "a major distraction." Yet from its costumes, set pieces, and music, this movie should have had every right to be on the same level as other "classics" such as "Singin' in the Rain," "West Side Story," and "The Sound of Music."
While it centers on a heavy subject matter, this film is a musical from beginning to end. Featuring a soundtrack that mixes Jazz, Cumbia, and Swing, perfectly composed by Daniel Valdez (the star of the film as well as the brother of Luis Valdez), and Lalo Guerrero, the father of Chicano music. Spanglish lyrics are even sung throughout the film, something that was unheard of in early 1980s U.S. cinema.
"Zoot Suit" is an underrated classic that needs more recognition than it has. While "La Bamba" is the film that got Luis Valdez in the mainstream, it was this movie that truly showcased his voice and passions.
And while this was a film set in 1940s Los Angeles (released in the 1980s), it feels as timely as ever though its themes on racial bias, systematic oppression, and identity. Rarely do we get a movie starring an all Latino cast where they go in and out of Spanish and English get made. I'm glad that this one did and I hope that there will be more like it in the years to come. "Zoot Suit" is available to rent or purchase on YouTube.
Get Columns Like This In Your Inbox
To receive weekly updates like this in your inbox, subscribe to The Daily Chela newsletter here.