OCTOBER 31, 2019 – On Thursday, the U.S. House voted 232-196 to pass a resolution that lays out the rules for an official impeachment inquiry into President Trump's dealings with Ukraine.
Following the vote, Trump responded on Twitter by calling the resolution the "Greatest Witch Hunt In American History."
The vote is the first step in a formal impeachment inquiry, setting the stage for witness testimony in a public setting.
The vote totals can be viewed below.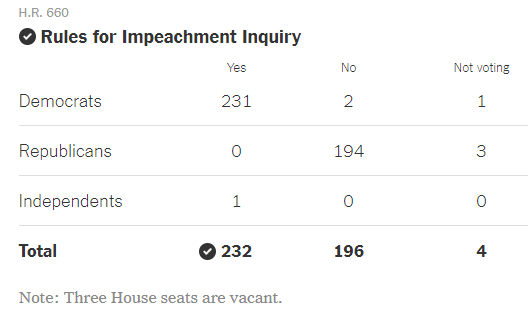 Source: NYT.