Biden's approval has fallen drastically over nine months.
According to polling data compiled by Five Thirty Eight, support for Biden among Latinos has dropped significantly over the first nine months of his presidency.
Per the Five Thirty Eight:
"Recent polling suggests that Hispanic approval of Biden's handling of the pandemic and the economy has fallen sharply. The latest poll from The Economist/YouGov found just 45 percent of Hispanics approved of Biden's handling of the pandemic, compared with 65 percent in early June."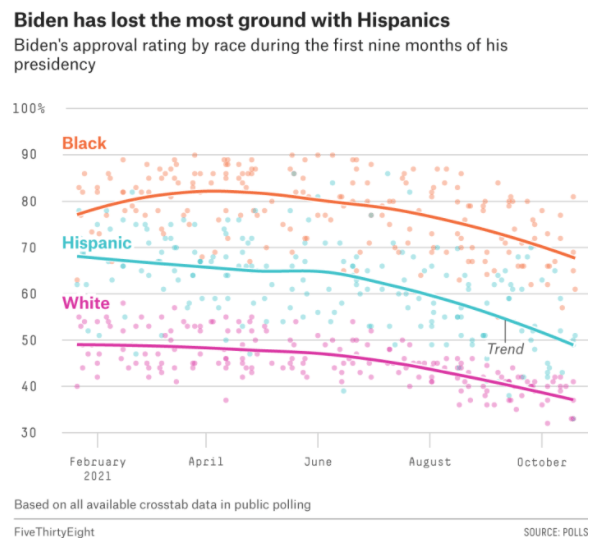 Biden's approval rating has also fallen in the Black and white community.
Read more at Five Thirty Eight.
Please Consider Becoming A Subscriber
We have made tremendous strides since we first launched last year, but we can't keep growing without your support. Please consider becoming a Daily Chela subscriber and supporting our work. Choose from our different plans here.