Support for police funding has increased in Black and Latino communities across both political parties, while white Democrats remain the least likely to support police funding.
A new poll from Pew Research has found that Black and Latino Democrats are more likely to support police funding than white Democrats.
The poll also found that the six-in-ten Americans view violent crime as a problem.
According to the poll:
"Among Democrats, Black (38 percent) and Hispanic (39 percent) adults are more likely than White adults (32 percent) to say spending on police in their area should be increased."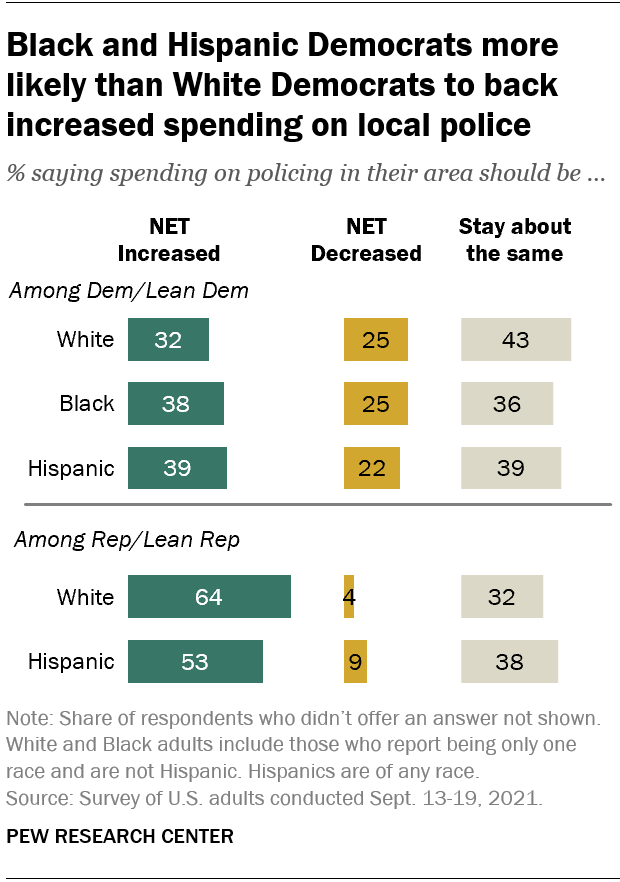 The numbers are even higher among Black and Latino Republicans, where 53 percent of Latinos say they support more police funding.
Only 9 percent of Latino Republicans would like to see police funding decreased.
Support for police varied slightly by age. But overall support for defunding the police fell across all age groups compared to 2020.
The latest poll comes as many Black and Latino communities wrestle with increased crime rates in major cities.
Read the whole study at Pew Research.
Please Consider Becoming A Subscriber
We have made tremendous strides since we first launched last year, but we can't keep growing without your support. Please consider becoming a Daily Chela subscriber and supporting our work. Choose from our different plans here.