According to a troubling poll by Pew Research, Republicans are growing increasingly in favor of expanding presidential power.
In total, 43 percent of Republicans now believe the U.S. President would operate more effectively without Congress and the courts, a 16 point increase over last year.
On average, Democrats have remained relatively consistent at around 14 percent, expressing less skepticism of Congress and the courts.
The survey was conducted July 10-15 among 1,502 adults.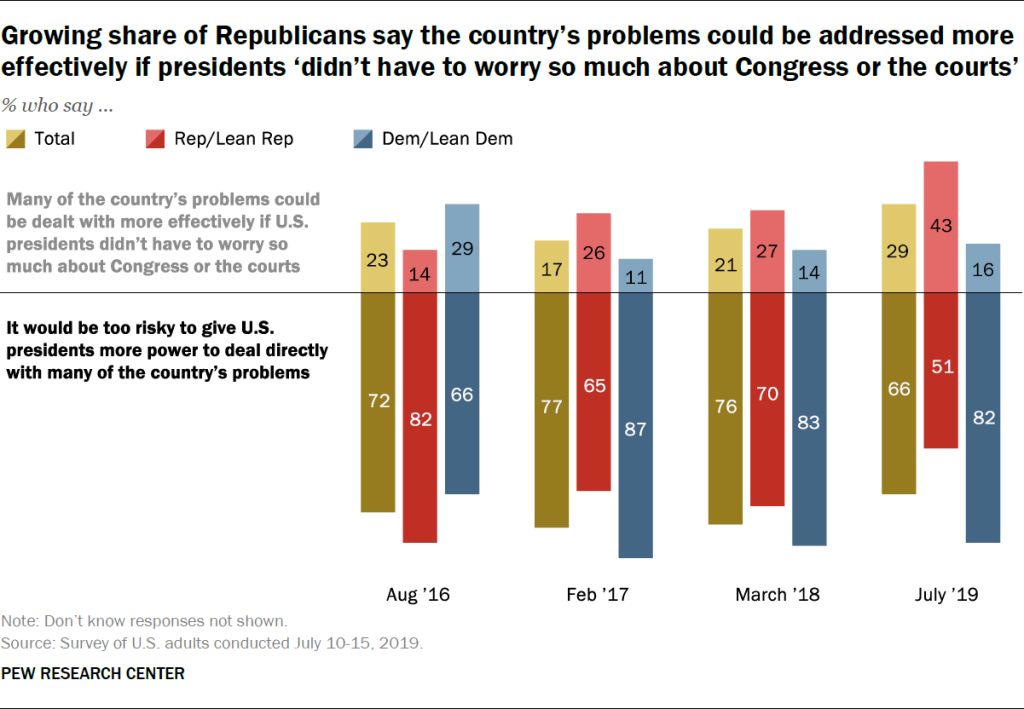 Get News Like This In Your Inbox
To receive news like this in your inbox, subscribe to The Daily Chela newsletter here.