According to Census Bureau projections, Latinos are set to become the second largest voting bloc in a presidential election for the first time, surpassing black Americans.
In total, 32 million eligible voters now identify as Latino, dwarfing past presidential elections, and setting the stage for what could become a historic year.
On the down side, roughly half of those Latinos have yet to register to vote.
Worse, "almost half of eligible Latino voters were never even contacted by a political party" in 2018, according to María Teresa Kumar, president and CEO of Voto Latino.
Despite poor outreach by candidates, registered Latinos still tend to show high engagement in elections.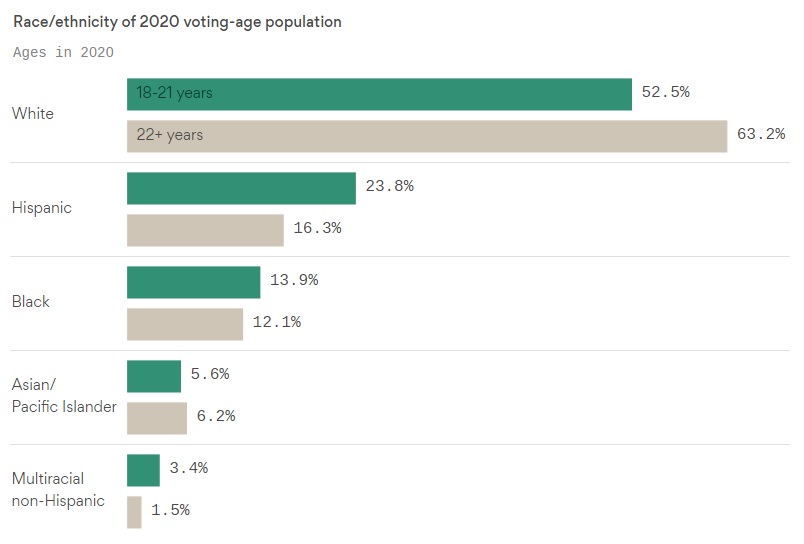 Read more at Axios.
Get Updates Like This In Your Inbox
To receive weekly updates like this in your inbox, subscribe to The Daily Chela newsletter here.