Conejo's ability to consistently churn out high quality hip hop albums is a feat that few emcees can match.
In the ultra-competitive world of hip hop, few emcees have managed to last two albums, let alone two decades. But Los Angeles-based hip hop artist Conejo isn't your typical emcee. Despite spending part of his career on the run from law enforcement (the charges were later dropped), he has managed to build one of hip hop's most loyal fanbases and remain remarkably consistent at producing new music.
His new album, "Agenda 32," is the latest gem in an already solid hip hop catalogue. From laid back to pulsating, one would be hard pressed not to find a song they want to bump off the 9 track list, which features a number of other artists.
Yet the album is probably more reflective of Conejo as a person than one might think. While on the surface, it's easy to write Conejo off as just another rapper turned actor (he had a starring role in the recent movie "The Tax Collector'). The truth is Conejo is a bonafide artist with an intellectual curiosity and distinctive style that has yet to be emulated.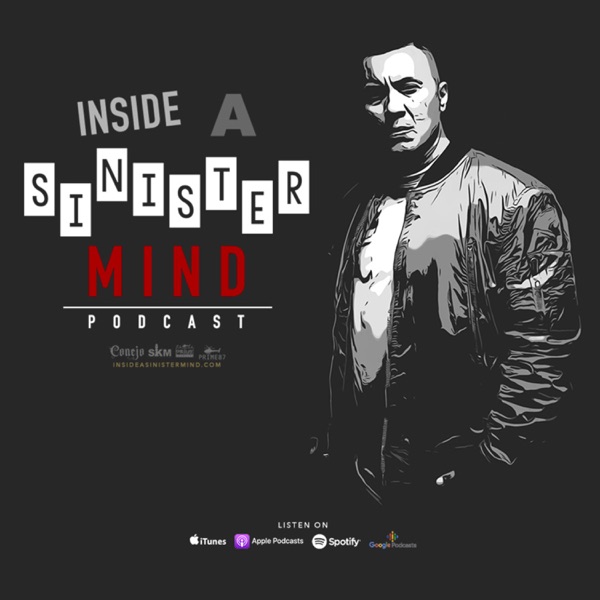 To some extent, this is what has always made Conejo unique as an artist. On one hand, he is clearly influenced by the "rhyme saying" of traditionally hip hop.
On the other, he hails from a city where the Chicano rap label reigns supreme and often acts more as a career weight than a lure. Yet Conejo has largely managed to avoid labels while establishing himself as a one man act, if not an underground phenomenon.
The power of his music became evident after meeting a Conejo super fan who proudly showed me his "Conejo-inspired" tattoo. As for Conejo himself, who I also spoke with, he was more subdued. In fact, one would never know he was on the heels of a successful movie, has a TV show in development, and just finished another new album.
What was clear, however, is that he appreciates his fans. At the end of the night, he even went out of his way to make sure he signed an autograph for a cook that worked in the kitchen of the restaurant we visited.
More than anything, Conejo seemed like an artist at peace. Unlike a lot of artists I meet, he wasn't trying to sell me an image or persona. He wasn't flashy. He wasn't counting money at the table. He wasn't ordering expensive Champaign. He wasn't bragging about women or showing off his gold watches.
He was just Conejo, a hard working hip hop head with an old school edge that keeps him grounded and easy to root for.
One of the first singles off Conejo's new album is "Copacetic." The song is composed using a trippy electric guitar sample, which compliments Conejo's trademark delivery style nicely. But more importantly, it sets the tone for the rest of the album, which is decidedly laid back (a nice break from everything else coming out right now).
Adding to the visual experience of the accompanying music video (see above) is the supreme low light videography of Prime from Prime Entertainment.
Another great song is "I'm Out Here." While the song is slower paced and more laid back than the previous song, it's a textbook example of Conejo's subtle but eclectic mix of cultural influences and interests (the first verse is great).
The song "William Cooper" is also worth mentioning, which not only has a more traditional hip hop feel, but features a strong guest spot by Bugzy 2 Guns.
Like many of Conejo's albums, "Agenda 32" frequently interweaves Spanish and English, serving as a reminder that Conejo is still very much in touch with his Mexican roots. If you don't speak Spanish, don't worry about it. Good albums are about vibes, and the rhyme patterns alone are enough to keep listeners bobbing their heads, regardless of language.
Overall, "Agenda 32" is a strong addition to Conejo's mulit-decade catalogue. If you are already a Conejo fan, you will love it. If you aren't a fan of Conejo yet, it is a great introductory album, with all of the trademark patterns and topics that fans have grown accustomed to (I also recommend the "The Los Angeles Times" and "Shady Conejo").
Fans can purchase Conejo's new album, along with limited edition merchandise, at Bonarue.org.
Get Columns Like This In Your Inbox
To receive weekly updates like this in your inbox, subscribe to The Daily Chela newsletter here.