I invite any filmmaker to unapologetically tell whatever story they want to tell.
A lot of judgments are being made about "The Tax Collector." The movie hasn't even come out yet and people are in an uproar over a trailer.
I'm so exhausted and bored by this routine that now I've done something I said I would never do—write an opinion piece.
In Defense Of The Urban Genre
I'm holding off on my judgement until the film comes out for several reasons: I'm a fan of the genre and of David Ayer films. I'm also a filmmaker whose stories exist in this world and I am an ardent defender of the genre.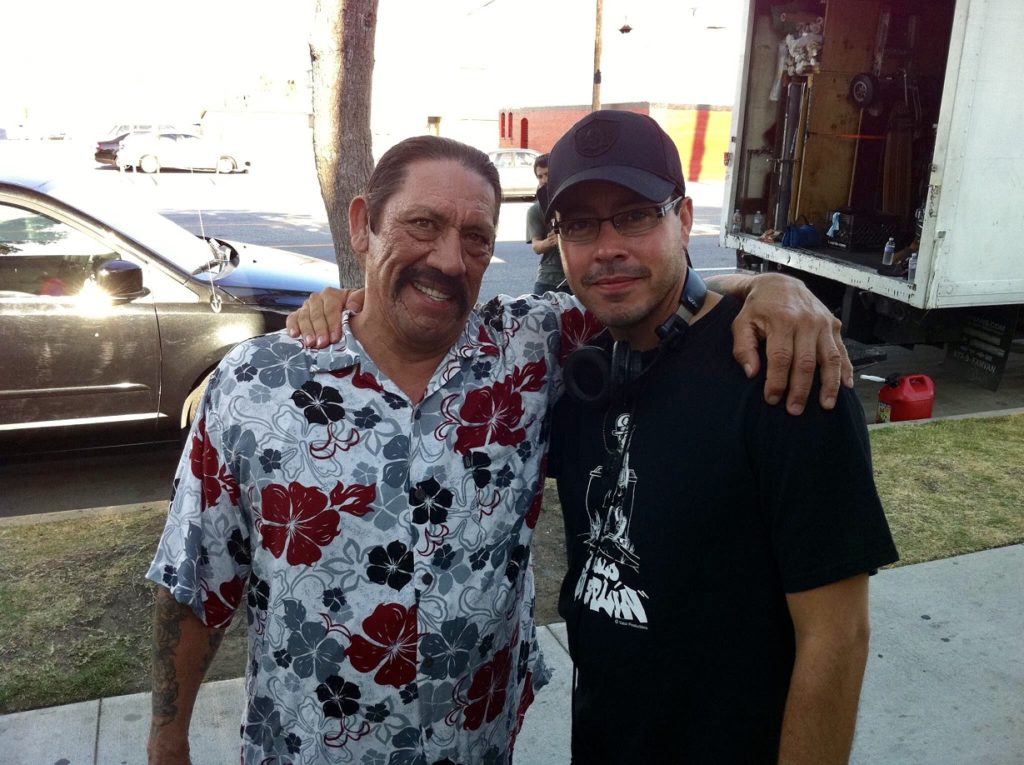 For my money, David Ayer gets the benefit of the doubt for having put a Chicano in a WWII film.
Seeing Michel Peña drive a tank was a bad ass casting choice, and I guarantee it wasn't the studio who made that decision. The least I can do is wait till the film comes out in August.
Even if I hate it, I'm not going to publicly criticize it because if the audience digs it, who cares what I think?
"Here is the cold hard truth: The urban genre is popular among our people."
What is "Latinx Hollywood" you ask? It's everything you hate about Hollywood, only a Latinx version of it.
It's the same Latinx Hollywood that comes out against a movie like Gerardo Naranjo's "Miss Bala" (because they say we don't need another cartel movie), yet it's on the red carpet cheering the PG-13 version directed by a Caucasian woman that features Gina Rodriquez.
That's Latinx Hollywood.
The Popularity Of The Urban Genre
When I first started as a filmmaker, I used the term "authentic" in describing my urban Chicano storytelling as a way to distinguish it from the stuff Hollywood was putting out about our community.
The term has now been bastardized by Hollywood as a selling point for every TV show and film that has a Latino cast in front of the camera. "Check this Latinx show out! It's authentic!"
I didn't know our people owned so many restaurants, bakeries and bars.
As a result, I've since changed my terminology in describing my work to terms like honest and genuine—two things I try to incorporate into both my storytelling and life (a difficult thing to do in Hollywood).
Here is the cold hard truth: The urban genre is popular among our people. If it wasn't, we wouldn't have shows like Queen of the South, Mayans MC, On My Block, or Narcos.
All achieve their version of authenticity at varying degrees. The point is that it doesn't matter how authentic these shows are or how many Latino directors or writers they employ. Our people support these shows, regardless, and all of them have gone on to have multiple seasons.
Hypocrisy and "Stereotypes"
I'm always torn criticizing films like "The Tax Collector" or even films like "Lowriders" because a lot of times, actors whom I love and respect and know personally are often cast in these films.
My hopes are usually that they will raise the profile of those Latino actors, but that is not always the case. What these films actually do is raise the profiles of the non-Latino writers and directors or stars of these films.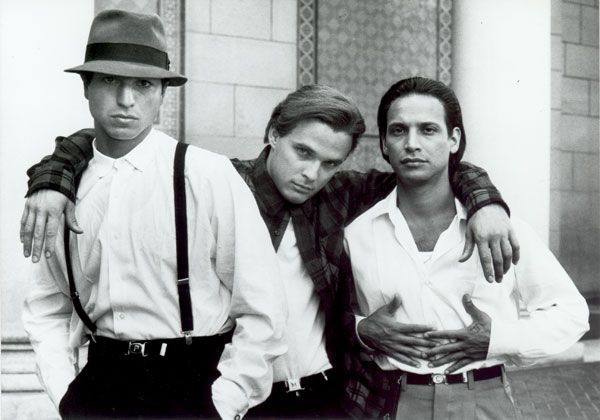 Would the movie "Quinceañera" have gotten into Sundance were it not written and directed by two white dudes?
Over 12 years I've written and directed feature films that were inspired by movies like "Boulevard Nights," "American Me" and "Blood In Blood Out."
And over those 12 years, I've had actors that I've reached out to tell me "no" because they didn't want to do anything "stereotypical."
You can imagine my surprise when I would see the same actors get cast in a higher profile film that in fact was stereotypical (but hey, a much bigger budget and a high-profile director will change the mind of many an actor).
Critics Are Erasing Bobby Soto
David Ayer has publicly tweeted that Shia's character is actually a supporting role, and the story centers around Bobby Soto's character.
You might be asking yourself, who is Bobby Soto? Well he's the dude whose image and name are on the poster next to Shia's. Yet the people screaming on Twitter about "brownfacing" are so focused on what they hate they don't even mention Mr. Soto's name.
We are talking about a Latino lead in a high-profile Hollywood film!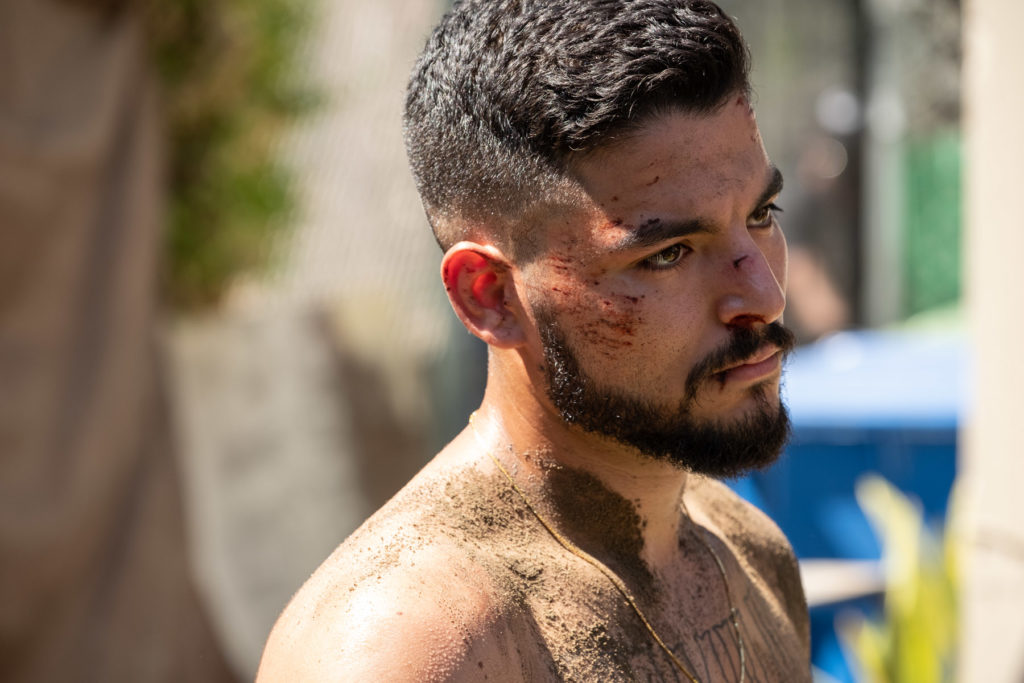 So why is Shia so prominent in the trailer? I'll tell you why: Because not everybody knows who Bobby Soto is yet and the distributor needs people to watch it. And thanks to the success of the Transformers franchise, Shia has a huge worldwide audience.
Hopefully, after watching the film we will all be acquainted with Mr. Soto's work as well, and can all support his future work
The Film Business Is A Business
This is not an uncommon practice. On my 5th film I worked with Danny Trejo for two days. He had 5-6 scenes and is in the movie for maybe 18 minutes of a 90-minute feature. Guess what, he's all over our trailer and is on the cover of the poster and the reason Lionsgate picked that film up.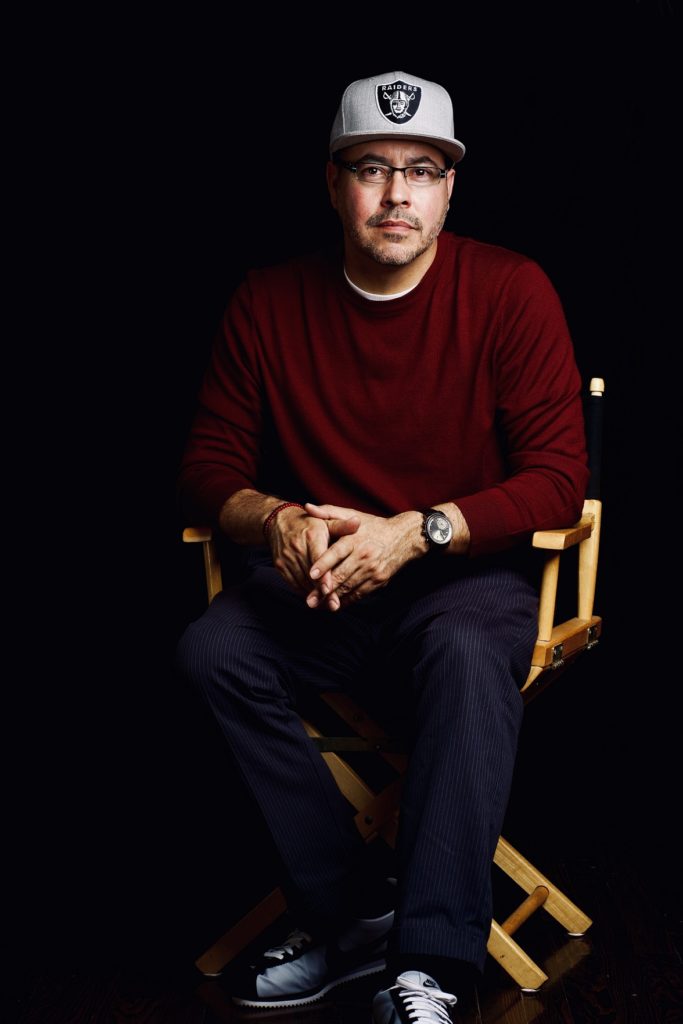 This shouldn't be hard to understand. This is a business.
Am I saying that only Chicanos can tell Chicano stories? Or Latinx creators can only create Latinx material? Absolutely not. A lot of iconic films/shows were directed by non-Latino directors.
"Scarface" stars Pacino as a Cuban and is directed by Brian DePalma. "Blood In Blood Out" was directed by Taylor Hackford. "Mi Vida Loca" was directed by Allison Anders.
Hell, "Breaking Bad" is one of my favorite gangster shows of all time, and they didn't have a single Latino director on the show.
On the contrary, there are shows that are written and directed by Latinx folks that just haven't spoken to me, primarily because they all feature the new trope: That of the young woke Latinx character educating and promoting how woke they are to the neighborhood.
I grew up in the L.A. Harbor town of Wilmington and currently live in East L.A. I have yet to meet this character in real life.
Opportunity, Not Gatekeeping
My primary issue is that there isn't a Chicano or Latinx director with a high enough profile to be given the same budgets that non-Latino creators often get.
This is by design.
It's not because there aren't any of us out there. We are just overlooked, often by other Latinos in Hollywood who would rather hide behind organizations that give them awards and create diversity programs that extinguish any culpability that comes with vouching for one of their own.
I invite any filmmaker to unapologetically tell whatever story they want to tell. After all, I have stories to tell other than Latino ones. The question is will I and others get an opportunity to tell other stories at the same level?
The problem is that the agents who run this town don't rep us and it has nothing to do with talent. They just can't see what's right in front of them.
They don't have to look far but they won't find us behind the studio gates. We are in the neighborhoods surrounding the studios where we make up 50% of the population.
We are the ones you see or ignore on your drive to your Westside residence or favorite restaurant. We are everywhere ingrained in the fabric of this town.
All you need to do is notice.
I think I speak for all of my fellow Latinx indie filmmakers when I say we have paid our taxes and are ready to work.
Get Columns Like This In Your Inbox
To receive weekly updates like this in your inbox, subscribe to The Daily Chela newsletter here.