Barbie explores the pros and cons of both matriarchy and patriarchy.
"Barbie," co-written and directed by Greta Gerwig, stars Margot Robbie, Ryan Gosling, America Ferrera, Issa Rae, Simu Liu, Will Ferrell, Michael Cera and Ariana Greenblatt. The film is based on the iconic Barbie doll and we follow Barbie (Robbie) who must visit the real world after she begins to malfunction.
"Barbie" was a movie I had no interest in seeing. Learning that Gerwig was at the helm caught my attention, and the cast announcement was the final push to convince me. The trailer was compelling, and now that I've seen it, I attest it's one of the most timely films in recent memory.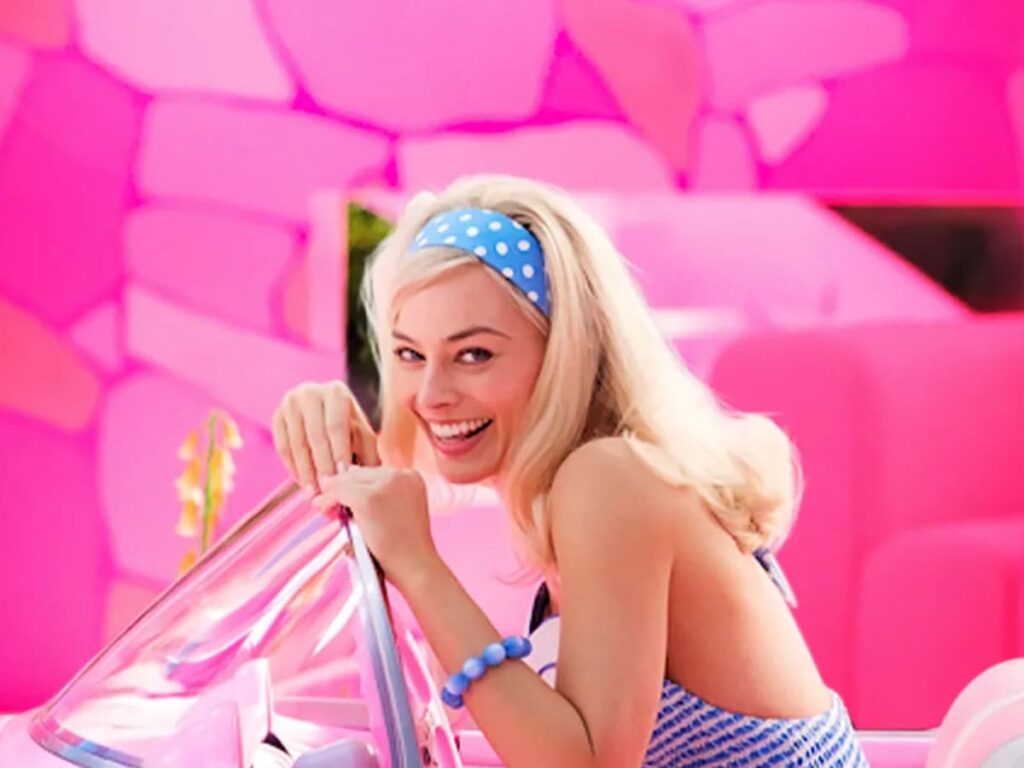 By using gender, consumerism, and social expectations, Gerwig showcases the complexity and value of human beings. Young girls will walk away having seen the many options of aspirational careers and conscious that they shouldn't set their entire worth on social expectations.
We know beauty standards can be unrealistic and unattainable, so we shouldn't solely base our potential and intelligence on physical appearance.
The film presents probable concerns when one gender is in full control. In fact, the Kens (men) lack purpose and identity in the matriarchy (Barbieland). It's not until Ken (Gosling) realizes men can hold power that he sees someone or something to aspire to be.
The men at the top of the Mattel corporate ladder also represent a collective group of men who just abide by the "rules," and to some extent, have a herd mentality.
It's understandable how this can be looked upon as mocking men, but the message is greater than the surface. I can see Gerwig using this film as a lesson to men (in Hollywood and the real world). For this one time, they can feel what it's like to be the accessory or the afterthought in a movie and how one-dimensional stereotypical depictions can be impactful throughout time.
This also confirms we're a product of our environment. Individual ideas and behaviors are learned from those around us or taught to us at a young age (at school or home). I had initially disliked the depiction of Ken(s), but my reception shifted after concluding that the patriarchy doesn't solely affect women, it also affects men.
The character I connected to on every level was Gloria (Ferrera). She lives in the real world and is the mother of Sasha, a teenager experiencing her coming-of-age years. As a parent of three teenagers, I've felt a bit saddened realizing my little girls have outgrown their childhood to become their own person, and that I'm not needed as much. Gloria's speech had me cheering because every single line rang true to my ears. I wish her character was more developed because I can envision many moms connecting with her journey.
The brilliance of using an iconic doll to tell a feminist message is praiseworthy. Additionally, the references to the specific dolls, clothing, and worldbuilding are perfectly fit for hardcore fans of the toy. However, I do feel the tone was slightly disconnected and some storylines were underwritten. It feels a little all over the place with no true feel of cohesiveness.
Overall, "Barbie" is the perfect brand to tell this story. An unexpected exploration of the value of being a human being, how we shouldn't be solely defined by our gender and the pros and cons of both matriarchy and patriarchy. A visually, gorgeous telling of a nostalgic childhood toy that's bound to become a feminist anthem.
3.5/5