As the Latino population grows, demand for Latino products will only continue to increase.
Last month, the Bureau of Labor Statistics released its new data on Consumer Expenditures for 2018. This data shows that Latinos experienced almost the same changes in consumption as the average American consumer.
This increase in food spending may be due to changes in overall prices and income, but one can't help but wonder how much of the increase in food consumption centers around Latino foods and flavors.
Satisfying the increase of demand for Latino food has increased over the years but has mainly been met with the importation of manufactured products from Latin America. Food imports from overseas to the U.S. have been growing over the years with imports from Latin American countries occupying 43% of total food imports, which in dollar terms translates to almost $30 billion.
American manufacturers in the U.S. have been dragging their feet with adding Latino products to their line up, but there is still time to target the Latino population and follow in the footsteps of some brave first movers.

One of these companies is the Mexican Bimbo Group, which owns Bimbo Bakeries USA, headquartered in Pennsylvania.
Not surprisingly, as the Latino economy in the U.S. is estimated to rank eighth place in the world (with the expectation of surpassing France's economy in the next few years), some industries have started to take a strong stance in marketing and adopting their products to meet the demand of the Latino population in the U.S. For example, the pork industry recently released a marketing study outlining recommendations for targeting the Latino population in the U.S.
One of the recommendations by the National Pork Board is to label the name of the product at the butcher counter in Spanish so that Latino consumers can relate the product to a native dish. This might be a minor expense, but the positive effect can be at a major scale as a lot of us have seen how Chorizo products became popular, and tastier, in the U.S.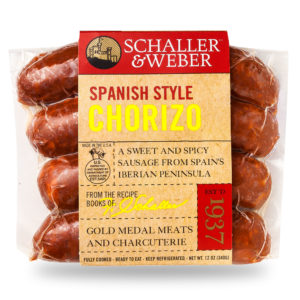 The Chorizo sausage has gained so much popularity that even the city of Milwaukee added it to it's famous Sausage Race in 2007. If the industry had Anglicized the name Chorizo to something else, many of us would have probably picked it up at the store without making a heartful connection to our ancestry.
This doesn't mean there isn't hope for those who reside in rural areas or in places with a small minority presence. With the growth of online shopping in recent years, Americans now have ready access to ethnic cuisine.
On Amazon, for example, there is an "International Food Market," featuring Asian, Indian, and Latin American cuisine.
Undoubtedly, as the Latino population grows, demand for Latino products will continue to increase, forcing U.S. food manufacturers to pay careful attention.
The question is whether U.S. manufacturers will live up to the call.