There is a small, two-story Food Court in Guadalajara right across from the United States Consulate—in Colonia Americana—that you have to visit.
Mercado Via Libertad welcomes you with a plethora of food choices, from an impressive Vegetarian kitchen to Pizza to a Barbecue Texas-style booth smack at the front entrance called Chill & Go BBQ.
It is that tiny kitchen that I want to feature in this writing—for a variety of reasons.
The main attraction here is the meat: a brisket that leaves you wanting more, Baby Back Ribs so tasty you lick your fingers without shame, delicious Ribs, and a Pulled-Pork sandwich that is only found in one of those small towns in Texas.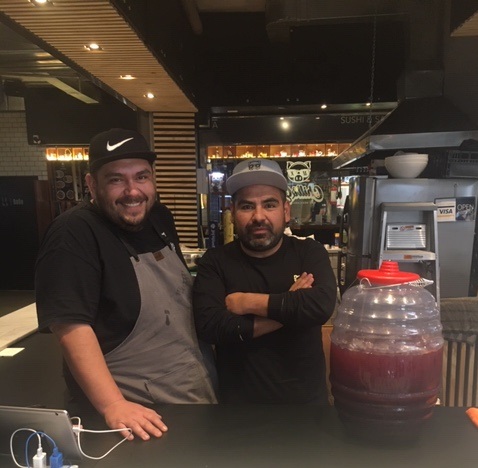 The daily Agua Fresca could be watermelon, lemonade, red fruits, or surprise of the day. After ordering you can take a seat anywhere in the courtyard and the owner and chef will serve you personally.
The list of savory dishes goes on. There is a Veggie Burger that is meaty and crunchy, with a delicate cheese adding a layer of density to the brioche that envelops it.
The Food court is casual and fun, surrounded by a taco stand, a burger joint, Oaxaca-style food, sushi and much more. Nothing is missing in the dishes at this BBQ stand. The flavors explode, just like you find back home.
I have been told by many people that "You can't find good barbecue in Guadalajara."
Not anymore.
Chill & GO BBQ
Mercado Via Libertad
Avenida Libertad and Colonias
Colonia Americana
Guadalajara
$$ out of $$$$$
Agustin Eliab Juarez is a novelist and screenwriter having earned two Stanford degrees, the latter a Master's in Cultural and Social Anthropology. He is a foodie and a "home chef" as well as a wine connoisseur.
Latest posts by Agustin Eliab Juarez (see all)