Distrito Aguacate is a one-of-a-kind place that will leave you feeling delighted.
There is a novelty restaurant in Guadalajara's Colonia Americana District at Mercado Via Libertad, a food court I've written about before.
There are more than 30 tastes of food to choose from in this lovely dog-friendly environment. The list includes Greek Gyros and Oaxaca regional food like Tlayudas, an enormous, savory, blue tortilla topped with various ingredients like beef and pork, and showered with a delicious mole oaxaqueño.
The food court also has a great BBQ stand, a Vegan kitchen, Exotic Hot Dogs, Sushi, Tacos, and even Pizza made by a Neapolitan chef who fell in love with Mexico a few years back.
But of all of these options, the one that stands out for me is a clean, attractive café-like place named Distrito Aguacate.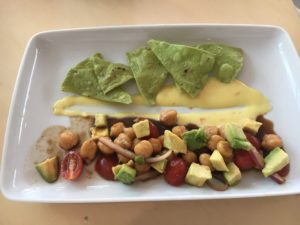 Now the idea that an avocado could be the highlight or main ingredient in 40 dishes, ranging from appetizers to main courses, is to me a novelty and, I must add, a great idea in the culinary world of Guadalajara.
This one-of-a-kind place will leave you feeling delighted. The space is owned and run by two sisters from Guadalajara who were inspired by the only other restaurant in the world featuring avocado, a place they visited during their youthful travels through Europe called The Avocado Show.
What must be noted here is the sisters put their own spin on what they call a "tropical menu." Coming home to Mexico they decided the time was right in Guadalajara for a new and interesting idea, and so with funding they created their new home.
The spot has been a success. Avocado, as most of you know is a fruit and not a vegetable, because technically speaking, the avocado is a single-seed berry.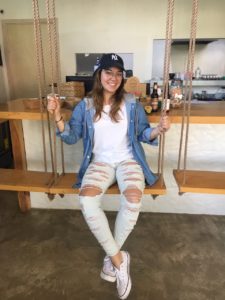 The fruit is native to Mexico, as are tomatoes, corn, and chayote (a pear-shaped vegetable with tiny hairs like a prickly pear). Chilies are also native to Mexico with over 150 varieties in the country alone. Yet fruits like pineapple, apples, pears, watermelon and papayas actually were introduced to Mexico coming from The Philippines.
What is beautiful is how the sisters use avocado with all of the mentioned fruits, and they go so far as to make an Avocado burger that will make you give up those sesame seed-topped buns found in every market down the street.
Start with the Avocado Fries, a dish consisting of avocado slices in panko batter and parmesan cheese, accompanied by an aioli habanero, the small, hot bell-shaper chile usually orange in color.
It is soft, crunchy and perfect for sharing.
There is a Mexican inspired dish, Aguachile de Garbanzo, which is a bit spicy, but prepared with cherry tomatoes and a red onion in a mysterious black sauce. Breakfast includes Avocado Florentine, Vegetable Omelets, Avocado Pancakes, Avocado Waffles, and Ricotta Pancakes that are topped with agave honey.
There is also a Vegan Bowl, another with noodles, Pizzas, Burgers and an array of exotic smoothies: Avocado with Vanilla, Avocado and Coconut, Avocado and Banana. The Agua Fresca or fresh juices with H2o include equally exotic drinks: Guanabana, Kiwi and Cucumber, Coconut and Guanabana, Orange, pineapple and Basil, Mango and Ginger and many more.
I highly recommend you visit Distrito Aguacate during your next visit to Guadalajara as it serves exotic, fresh dishes, has excellent service, and the owners will tend to your needs and answer any and all questions. They serve beer and wine.
You can then say you ate at the "First Avocado Bar in all of the Americas."
Distrito Aguacate
Mercado Via Libertad
Avenida Libertad and Colonias
Colonia Americana
Guadalajara
Prices: $$ out of $$$$$
Take-Out, Pets Welcome