Pato not only steals the show, but ties the entire story together.
La Casa De Las Flores season three released on Netflix on April 23rd with a rollercoaster of occurrences.
To begin, (brace yourself, there are some spoilers ahead) Paulina has a whirlwind to get out of prison and finds out who her real father is, Elena comes out of a coma and is pregnant with Diego's baby, Purificación (Puri) pretends to be her sister Maria José to destroy Paulina, Diego wrestles with his sexuality by checking himself into a conversion therapy rehabilitation center, Poncho can walk, Ernesto and Carmela reignite an old flame and an evil grandmother murders her husband. Phew!
That was a mouth full.
Although those events kept my interest throughout the season, I personally was enamored by another part of the show.
The writers did a wonderful job interweaving 1970's retro flashbacks of Virginia, Salo, Ernesto, and Carmela's adolescences, giving a compelling backstory to all of the characters.
The most striking story was the introduction of a new character named Patricio or Pato for short. He was a young openly gay man in Mexico in the late 1970's. He was a fabulous drag queen and a good friend amongst Virginia and the gang.
Pato is a remarkable character due to his bravery and personal journey. All the characters featured in the flashbacks have some type of societal pressure and difficult decisions bestowed upon them.
For example, Salo is expected to only marry a Jewish woman even though he loves Virginia (who isn't Jewish), Virginia has a teenage pregnancy and is expected to marry into a namesake, Carmela has qualms about religion and Ernesto puts himself aside to be a best friend to Virginia giving up his love with Carmela.
But Pato is the only one who takes a risk to push back against societal expectations/norms and decided to fight for whom he was.
I would argue that without him, there wouldn't be a La Casa De Las Flores storyline at all. He is the common denominator and the spark in the direction that lead to most of the character's lives, as we know them in the show.
Let me recap a bit, in episode 9 titled, Hyacinth, Pato meets his fate on New Years Eve Dec 31st 1979 at a nightclub. The evening begins with Virginia attempting to tell Pato she is pregnant with his baby but Pato interrupts and warns Virginia her father had been murdered by her mother.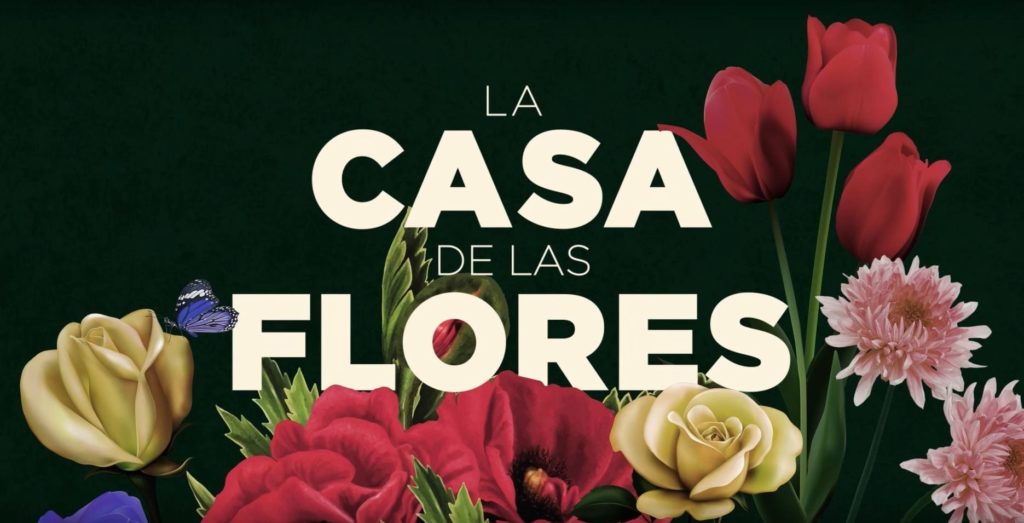 The news upsets Virginia and she hadn't been on good terms with Pato after witnessing him and Agustín, Virginia's betrothed fiancé, share a kiss. They argue and Pato refuses to leave the bar with her. In a drunken display, Pato expresses his love for Agustín in public and in front of his friends.
Agustin (homophobically, I might add) denies his love connection to Pato. Not giving up, Pato continues to push the truth that they were in fact in a relationship and that Agustín had expressed that he loved Pato earlier that week.
Agustín and his friends responded with violence by beating Pato to a pulp. Even in his last breathe, Pato still managed to utter the words, "I love you" when dying at the hands of his love, Agustín.
After Pato's torturous death it becomes clear how the dynamics of the show came to be: Enersto stepped up to marry Virginia so that she wouldn't be a single mother giving up his relationship with Carmela.
Virginia gives birth to Paulina and then later her siblings: Elena and Julian. Carmela grows to become the nosy neighbor. Salo decides to follow his cultural practice and marries a Jewish girl even though he is in love with Virginia; Agustín stays in the closet and has two children (Los Chiquis). Hence the main set up of the show.
Pato's violent death was a difficult scene to watch, it was cringe worthy and devastating. It was also the moment that La Casa De Las Flores became a tad more cinematic and surpassed what it's done in the past.
I think for many, the show has been deemed to be a wacky dark comedy but in this third season they largely utilized the flashbacks to illustrate the plight of the LGBTQIA community not only in the past with the use of Pato's character but present day not letting the audience forget about the story of Diego, Julian, and Maria José.
Historically, society has taken away the safety, visibility, validation, and the emotional/ physical freedoms of the LGBTQ community. In the case of Pato and for many people, the fight to exist and love in the truest form can mean risking the life of a beloved one or even your own.
This review is to pay tribute to the character that tied together the entire story of La Casa De Las Flores. Pato is Paulina's father, the truth sayer of murder, the reason for Virginia and Ernesto's marriage and the original drag queen of La Casa de Las Flores. He is the roots and soil the show. RIP Queen Pato.
Get Columns Like This In Your Inbox
To receive weekly updates like this in your inbox, subscribe to The Daily Chela newsletter here.