The Black Phone is thrilling, suspenseful, and surprisingly mindful of Mexican Americans
I've always been open about not being the biggest fan of horror films, but slowly I'm trying to overcome my fear. With the extraordinary year Ethan Hawke is having, I figured I owed him the benefit of the doubt and built up the courage to see one of his latest movies, "The Black Phone." Plus, the trailer was enticing.
Before getting into my thoughts, please be warned that there will be spoilers.
"The Black Phone" is directed by Scott Derrickson and stars Mason Thames, Hawke, Madeleine McGraw, Jeremy Davies, James Ransone, and Miguel Cazarez Mora. It follows Finney (Thames) and his sister Gwen (McGraw) as they live in a neighborhood where there have been various occurrences of boys being abducted by The Grabber (Hawke). Finney becomes the latest victim and is kept in a basement where he receives calls from past victims on a disconnected black phone.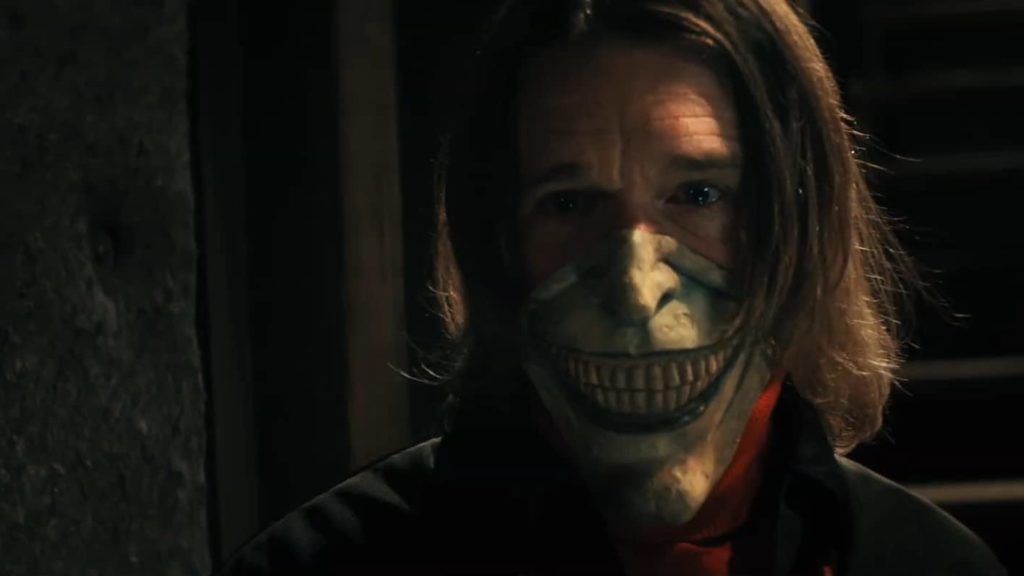 The film opens with a baseball game with Finney pitching and Bruce at bat. We then follow Bruce riding his bike down a neighborhood street when suddenly a suspicious black van turns the corner. This is followed by the opening credits with a great soundtrack that instantly transports the viewer back to the '70s. I quickly became invested in this town and the mystery surrounding the disappearances.
While I do find myself concerned for the safety of the titular siblings, I won't deny that my favorite character is Robin (Cazarez Mora), a Mexican-American boy whose introduction stands out. At first, he's being bullied by a slightly older student. A few minutes later, Robin walks into the restroom to wash off blood from his hands, sending the message to other bullies in school to not mess with him (total badass!). Finney was being bullied in the same restroom by three other kids, but were instantly scared away by Robin's presence. Side note: shoutout to Robin's Cheech & Chong shirt! And overall badass attitude.
Finney and Robin agree to meet after school, but sadly, Robin would never be seen. Before we know it, Finney becomes the next person to be abducted by The Grabber. Meanwhile, Gwen (Finney's sister) is struggling with the reality of having some form of clairvoyant dreams. She knows her dreams can foresee certain events and she can connect to those who've passed away.
I absolutely loved the sibling bond between Finney and Gwen. By the way, McGraw's performance as Gwen is easily a standout. Her dramatic scenes are effective. She's hilarious and has a magnetic touch. Hawke is frightening as The Grabber. He's menacing. Even while wearing the masks, he managed to inflict fear. I also found it compelling how his masks would change based on his level of comfortability with his hostage.
I shed a tear or two listening to Robin's final conversation with Finney. Robin's father died in Vietnam after deciding to stay by his friend's side. And just like his father, Robin won't return home but will help Finney try to escape that basement. Although Robin's final words to Finney are no more than a few sentences, it's the essence of what he's saying that's necessary to highlight: Mexican-Americans did serve in Vietnam, but it's rarely acknowledged.
The thrilling, suspenseful supernatural and horror elements are well executed that I was startled by a few jump scares I didn't see coming. It's well-paced with a satisfying ending. Overall, "The Black Phone" is a well put together horror-thriller whose ring is worth answering.
4/5