Police brutality can no longer be placed on the back burner.
It is an understatement to say in the span of a few short years, the United States has seen an explosion of public awareness regarding police brutality and officer misconduct—particularly concerning violence toward African Americans by police.
In what has become a modern-day Civil Rights battle, never before in the nation's history has police brutality, officer misconduct, and the institution of policing gone through such sustained public scrutiny and visceral outrage.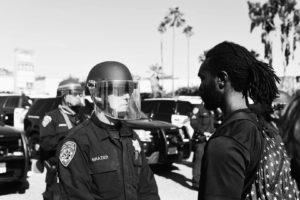 Like clockwork, police brutality has once again reached a fever pitch with the death of George Floyd, an unarmed African American man who was killed at the hands of Minneapolis police officer Derek Chauvin after placing Floyd in an illegal knee chokehold for nine agonizing minutes until he was asphyxiated to death.
Since video of Floyd's death went viral, protests and civil unrest have raged throughout Minneapolis, with similar protests in solidarity exploding in cities across the country from Los Angeles to New York City.
A Pattern Of Abuse
Sadly, George Floyd's death at the hands of the Minneapolis PD is just the latest in a long series of high-profile police killings that have rocked this nation to its core. As Minneapolis and other cities across the country still pick up the glass, rubble, and charred remains, we need to remind ourselves that what we are witnessing isn't new.
City to city, state to state, the names of victims killed by police violence have become inescapable, their faces a constant reminder of the deadly consequences of police brutality and impunity, which for too long has been left unchecked.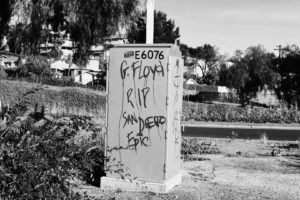 Now, the video of George Floyd's graphic death on tape has seemingly ignited a powder keg that for years has been amassing, kindling, waiting for the right spark.
It is not hyperbole to say the police are by far the most heavily protected civil occupation and class of citizens in the entire country. No other profession has as many loopholes, clauses, red tape, and backdoor tricks that make it nearly impossible to terminate and prosecute abusive, violent, brutal cops.
A Question of National Security
The time has come to finally bring police misconduct to an end once and for all. Police brutality, officer misconduct and racial violence carried out by the state can no longer be brushed off as a singular issue. It is an epidemic in our country and indicative of a broader systematic failure on the behalf of law enforcement and our criminal justice system.
Addressing police brutality is no longer just a moral obligation, it is also a matter of national security. The wrath that these violent altercations invoke can no longer be denied and downplayed as isolated incidents.
Police reform must not only take center stage in this year's presidential election cycle, it needs to become a permanent central issue—and not just merely as lip service to pacify communities of color.
Of course, federal legislation is by no means a magic wand that will completely eradicate police brutality and misconduct in police departments. Many of the hard-hitting police reforms that advocates have been petitioning for years will have to come at the local and state level.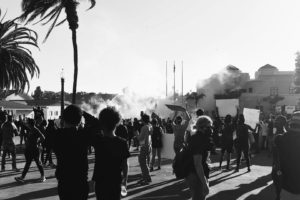 However, that doesn't mean that the federal government and the Department of Justice is powerless to implement its own set of reforms, shift resources away from police departments and pressure state/local governments to adopt legislation that forces police departments to be more accountable for their behavior.
With the presidential election now just months away, it is apparent that police brutality needs to become a front and center issue this election cycle and after. Comprehensive, top to bottom police reform on a national level must receive the same introspection and urgency that topics such as national security, immigration and other nationally debated topics regularly receive in our political discourse.
A Plan to Fight Police Abuse
From the highest ranking official to the lowliest public office, public leaders must be forced to address police brutality in this nation. Even people like Democratic presidential frontrunner Joe Biden, who has easily been one of the most conservative politicians in the Democratic Party needs to be pushed to craft aggressive concrete policy addressing police brutality in the country.
Even though at times Biden has had a contemptuous, even antagonistic relationship to progressive politics, now is the time for Biden and all leaders running for public office to be pushed to adopt progressive policies that aggressively confront police brutality.
Biden and others could take cues from their more progressive colleagues in the Democratic Party such as Julián Castro, whose 'People First Policing Plan' is widely held by police reform advocates as the gold standard template.
Castro's plan, was comprised of three main goals to address police brutality by:
End over-aggressive policing and combat racially discriminatory policing.
Hold police accountable.
Start the healing process between communities and law enforcement
While these are all broad lofty goals, they are nonetheless all achievable. Leaders can adopt numerous policies to meet these goals such as: Restricting the use of deadly force, abolishing qualified immunity for police officers, mandating body-worn cameras, ending racial profiling and stop-&-frisk policies, requiring pre-employment screenings to identify racial prejudices in new police hires, and establishing a public national database tracking all police officers fired for abuse and misconduct.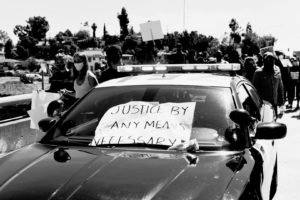 They can also demilitarize police departments by banning the transfer of all military weaponry to local departments, as well as promoting alternatives to police responses of 911 calls by establishing partnerships between mental health units and first responders, along with numerous other reforms.
Adopting such platforms isn't just smart policy, it's smart politics to make inroads with voters, particularly young, black and Latino voters that have long alienated by politicians in the past. And ultimately, addressing police brutality through well-crafted policy is an absolute necessity as the nation continues to operate in a near-constant state of perpetual unrest.
The U.S. Can No Longer Afford To Deny Justice 
It's important to remember that uprisings and unrest do not simply manifest themselves out of thin air. They are not aberrations magically conjured up. They're born out of a rebellion against systems and mechanisms that disproportionately target the poor, criminalize communities of color, and are fundamentally rooted in racism.
When there's unrest in any country or society, it is because people feel that it's the last resort to being heard. What we are witnessing are the consequences of structural racism, rampant injustice, and a toxic culture of police impunity that has been left to fester in this country for decades. 
Unless bold action and true, meaningful, comprehensive police reform is implemented in this country, it is inevitable that we will see more unrest as a response to unchecked police violence in the coming weeks, months, and years ahead.
Get Stories Like This In Your Inbox
To receive weekly updates like this in your inbox, subscribe to The Daily Chela newsletter here.