Argentina President Mauricio Macri conceded defeat to challenger Alberto Fernández on Sunday, marking a leftward shift for the country.
"We need an orderly transition that will bring tranquility to all Argentines, because the most important thing is the well-being of all Argentines," Macri said.
Macri was elected president in 2015, but had struggled amid an ongoing economic crisis.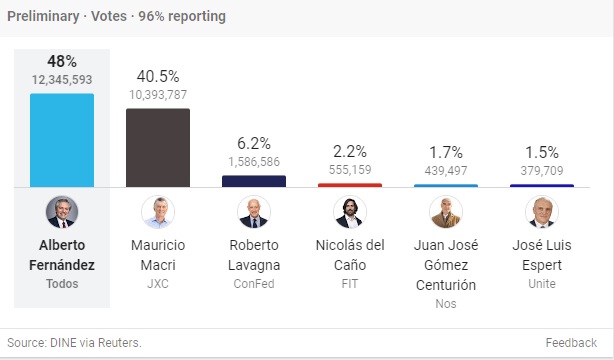 Visit DailyChela.com for updates.
The Daily Chela is a new digital media outlet that covers Latino news, politics, culture, satire, and entertainment. If you like what you are reading, and want to help us grow, you can show your support by visiting the "become a member" link in the footer and becoming an official Chela member.
Latest posts by The Daily Chela (see all)