Argentina President Mauricio Macri conceded defeat to challenger Alberto Fernández on Sunday, marking a leftward shift for the country.
"We need an orderly transition that will bring tranquility to all Argentines, because the most important thing is the well-being of all Argentines," Macri said.
Macri was elected president in 2015, but had struggled amid an ongoing economic crisis.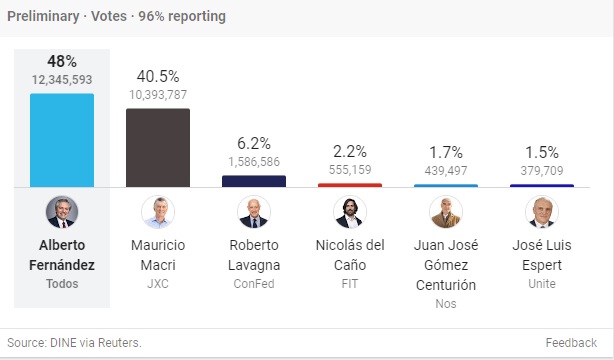 Visit DailyChela.com for updates.