"The Extra Mile" is a new column spotlighting businesses that are giving back to the community during COVID-19.
Candles illuminate darkness and during these times a little light can go a long way.
That's why PJ Candles, created by Paola Jimenez, is now offering a special candle to help raise money for COVID-19 responders.
The new candle, called "Wash Your Hands," comes in the scent of lavender, and is made specifically to give back to healthcare workers and essential workers working during this uncertain time.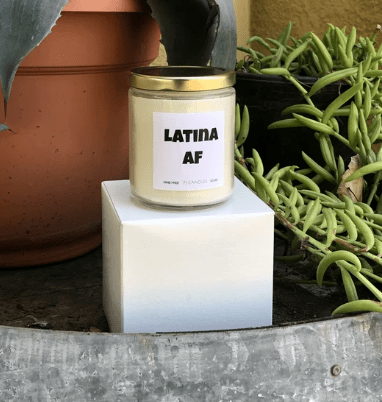 PJ Candles says with every purchase of the "Wash Your Hands" candle, it will treat an essential business operation with donuts!
The candle is just one of many designed and influenced by Latinos as a way to create change within our neighborhoods and communities.
Other candles include Arroz con Leche, Latina AF and Spanglish Candle, all that cater to the Latino community.
Each candle is also handmade, including cruelty free, non-toxic and vegan ingredients!
Be A Light To Others
Candles are a source of calming and relaxation. They smell good, and each aroma can take you to another time and place.
When shopping for candles we are often drawn to scent, color and decor. What makes PJ candles unique is their scents that remind us of our roots.
As we continue to seek ways to lift up our spirits, each week we will be highlighting small businesses like PJ Candles that not only give back to our community, but also bring us joy.
Let us know about all the small businesses that you love in your community!