Movies about Chicanos never seem to get old.
In the mood for a movie about Chicanos? We don't blame you! From Zoot Suit to Blood In Blood Out, some of the most memorable cult classics are movies about Chicanos and the Mexican American experience.
Here is our top 12 list of movies about Chicanos.
12. La Mission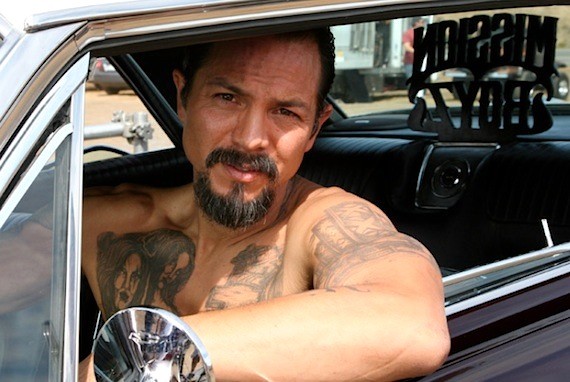 Directed by Peter Bratt, La Mission is set in the gentrifying neighborhood of La Mission in San Francisco.
The movie stars Benjamin Bratt who plays an aging veterano who is not only struggling to cope with the changing neighborhood around him, but his son who is gay.
The film features an array of beautiful lowrider scenes, and touches on a number of hot button social topics within the Mexican American community.
With standout performances from co-stars Jeremy Ray Valdez and Talisa Soto, the film is worth a watch, if only for the cars.
11. Born In East L.A.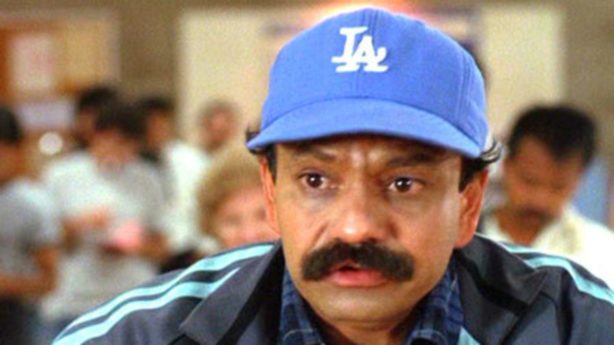 Directed by and starring Cheech Marin, Born in East L.A. follows comedian Cheech Marin who is one day mistaken as an undocumented immigrant and then deported to Mexico.
As a result, Cheech must find his way back to California.
The film has long been popular in the Mexican American community, and features fellow comedic co-stars Paul Rodriguez and Daniel Stern.
This is the only comedy on the list, but it's a fan favorite.
10. Mi Vida Loca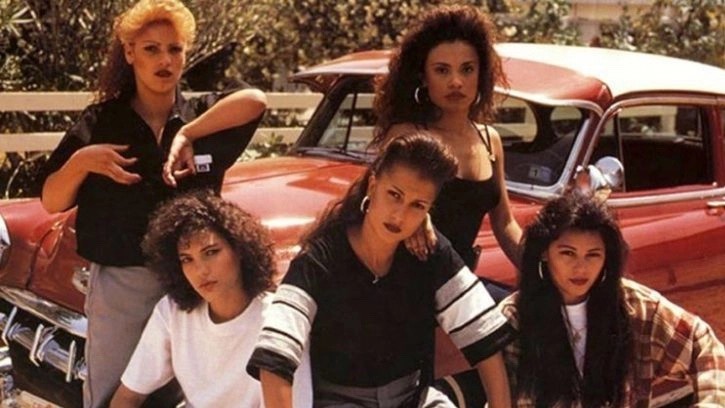 Directed by Allison Anders, Mi Vida Loca is set in Echo Park during the early 90s, and follows a group of friends as they traverse womanhood, friendship, and the gang life.
Featuring a young Salma Hayek and an all too familiar upbringing for Mexican Americans in the 90s, Mi Vida Loca boasts a popular soundtrack that perfectly incapsulates the time.
It remains a cult classic among nostalgic Chicanas and Chicanos.
9. Blood In Blood Out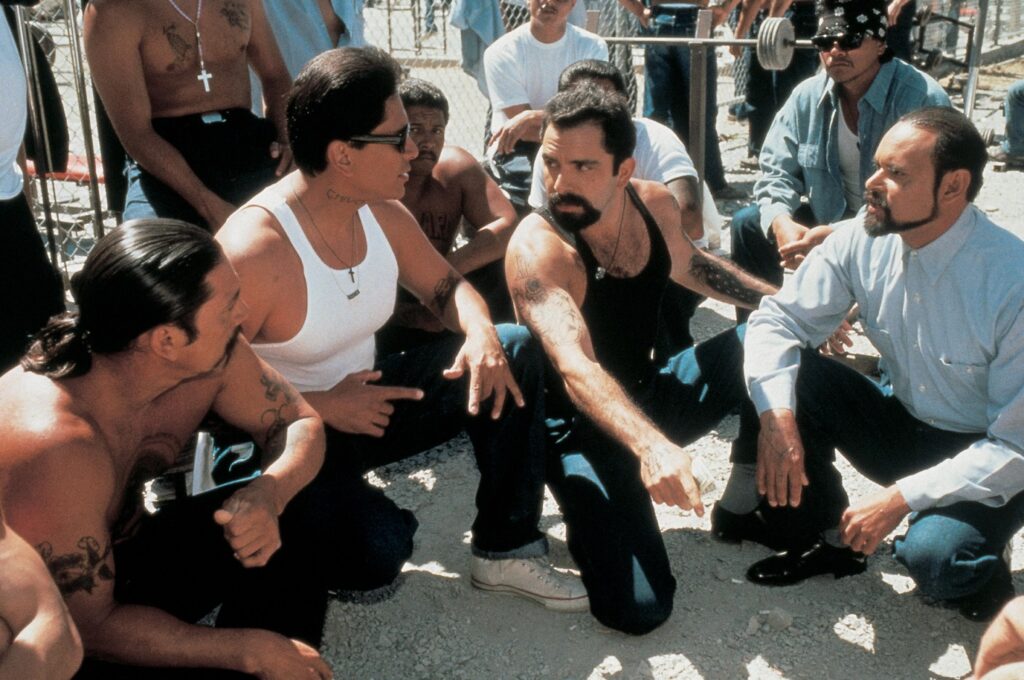 Directed by Taylor Hackford in 1993, Blood In Blood Out has since become a world wide cult classic, filled with memorable scenes, catchy lines, and an all star cast.
The film follows three brothers whose lives take three very different direction after one fateful day in East L.A.
Packed with themes of family, brotherhood, and redemption, there is little that the average person can't find relatable or entertaining about this movie (even if it is a bit over the top at times).
8. Walkout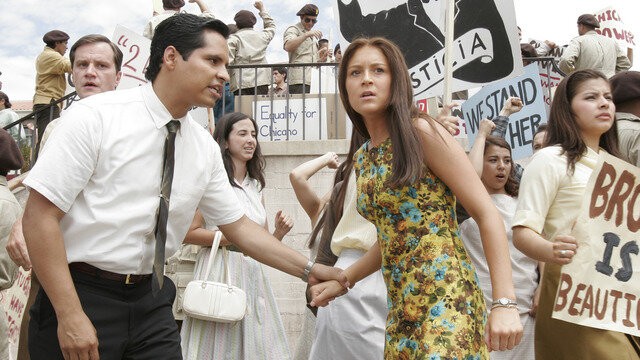 Directed by Edward James Olmos, Walkout is based on the true story of a classroom of students who staged a protest in the form of a walkout during the 1960s.
The film features Michael Peña who plays a teacher that helps students stand up to the discrimination they are facing within the school system.
The real Walkout left a significant impact on the Mexican American community.
7. Real Women Have Curves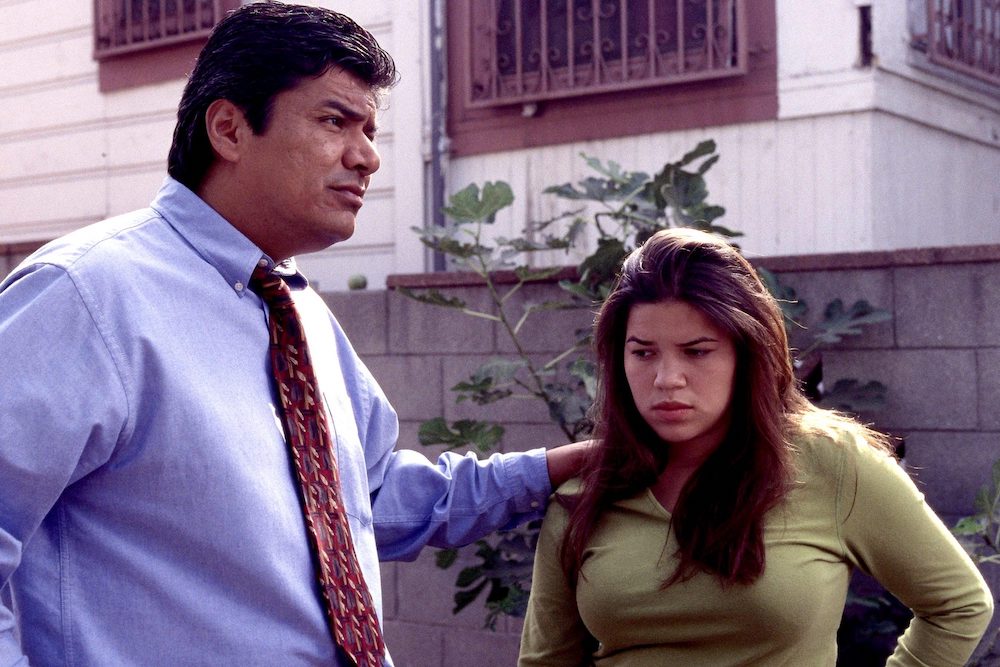 Directed by Edward James Olmos, Real Women Have Curves features America Ferrera who plays Ana Garcia, and is a coming of age story about the passage into womanhood.
According to the movie's logline, although Ana wants to go away to college, she must battle against the views of her parents, who think she should stay at home and provide for the family.
Like many movies on this list, the film touches on a variety of important themes that remain relevant today.
6. Zoot Suit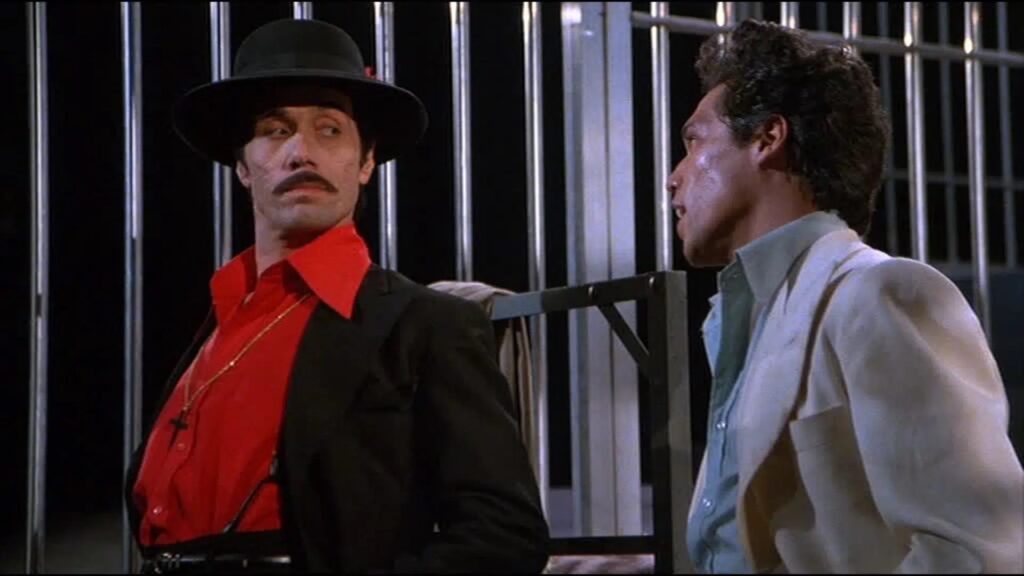 Directed by Luis Valdez, Zoot Suit is based on the real life events of the sleepy lagoon murder trial in the midst of World War 2.
The movie features an all star soundtrack by Lalo Guerrero and follows Edward James Olmos who plays El Pachuco along with a group of young Mexican Americans who are wrongfully convicted and eventually sent to prison.
Based on the play, the movie is unconventional at times due to the director's theatre background, but nonetheless remains an iconic movie within the Chicano community.
5. American Me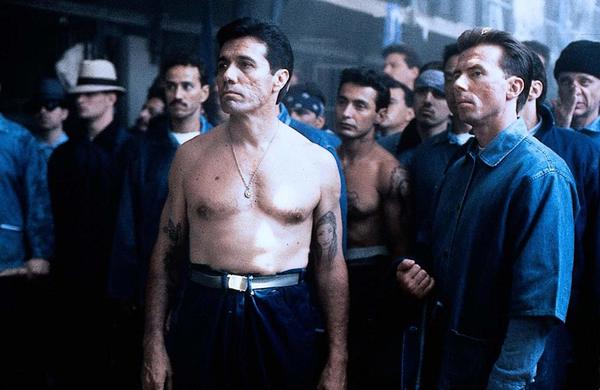 Directed by Edward James Olmos, American Me is the most infamous movie on this list. The movie follows Olmos who plays a prison gang leader named Santana as he rises to power, only to be killed by those closest to him in the end.
The movie drew controversy for its loose portrayal of a real prison gang. As a result, multiple people were killed in real life for being involved with the film.
Olmos, who briefly went into hiding after the film, has refused to speak about the film since. The film, nonetheless, is widely considered to be well shot, and remains a cult classic.
4. Boulevard Nights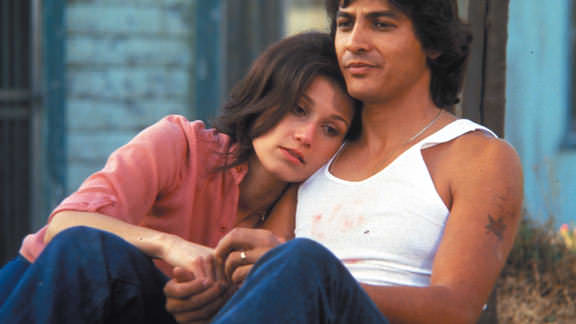 Directed by Michael Pressman in 1979, Boulevard Nights is a landmark film that is widely considered to be the first major Chicano story to appear on the big screen.
The film follows a group of friends against the backdrop of East L.A.'s famous lowrider scene as they fight to avoid becoming the latest victims in a growing local barrio rivalry.
The movie is a must see for Chicanos and film history fans alike.
3. Mi Familia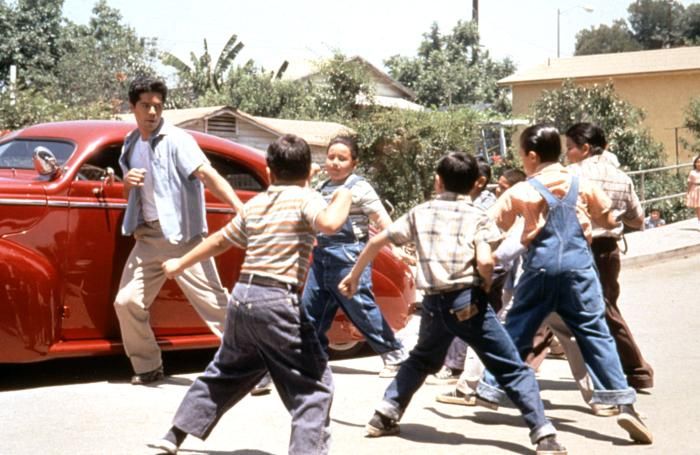 Directed by Gregory Nava, Mi Familia is the story of a multi-generational Los Angeles family and the struggles they go through over time.
With standout performances by Jimmy Smits, Edward James Olmos, and Jennifer Lopez, Mi Familia has long been regarded as a Chicano favorite, and has an 88% Rotten Tomatoes rating from audiences across the board.
To top it off, the late Roger Ebert Robert praised the movie, saying, "Few movies like this get made because few filmmakers have the ambition to open their arms wide and embrace so much life."
2. Stand and Deliver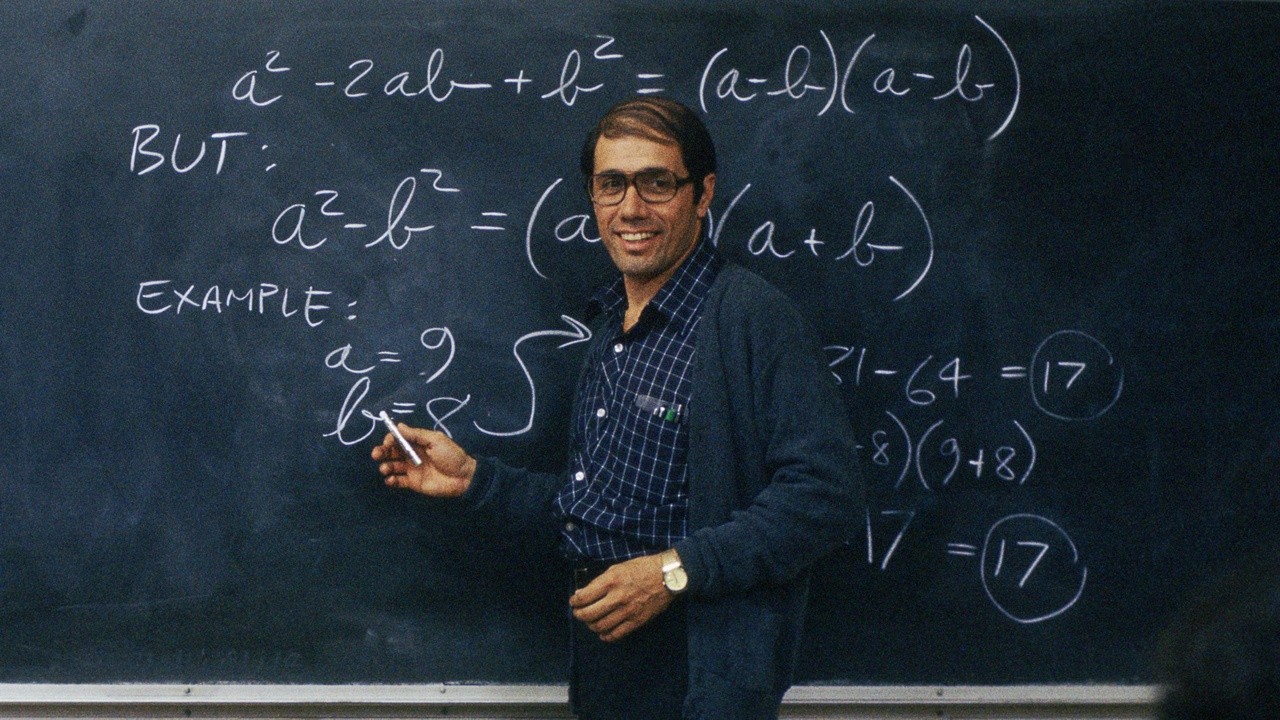 Directed by Ramón Menéndez, Stand and Deliver tells the real life story of a math professor in Los Angeles who finds creative ways to teach his students math.
Featuring powerful performances by Edward James Olmos and Lou Diamond Phillips, the film boasts a 90% Rotten Tomatoes rating.
In addition, it was selected for preservation in the United States National Film Registry by the Library of Congress for being "culturally, historically, or aesthetically significant."
1. La Bamba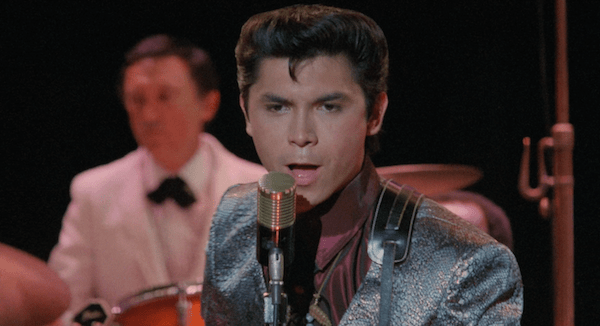 Directed by Luis Valdez, La Bamba tells the true story of Chicano musician and teen sensation Ritchie Valens (played by Lou Diamond Phillips).
The movie, while both tragic and beautiful, is packed with standout performances, memorable lines, and a powerful soundtrack.
But more than anything, it's a reminder of the great talent the Chicano community lost at such a young age.