"La Tierra Mia" seeks to tell the story of Chicano Park while bridging the gap between generations.
A new book celebrating Chicano Park's history is honoring this cultural mecca through its collection of community photos and memories.
"La Tierra Mia: A Chicano Park Story" is the latest project by San Diego-born creative Bob Dominguez. Across its pages, one can see stills of life at the park over the decades and read first-hand accounts from the people who have come to define this historic site.
The book begins with a prologue exploring the historic barrio of Logan Heights and its relation to the Interstate 5 and Coronado Bridge projects of the 1960s, which displaced large tracts of this Mexican-American and Chicano community to accommodate these highways.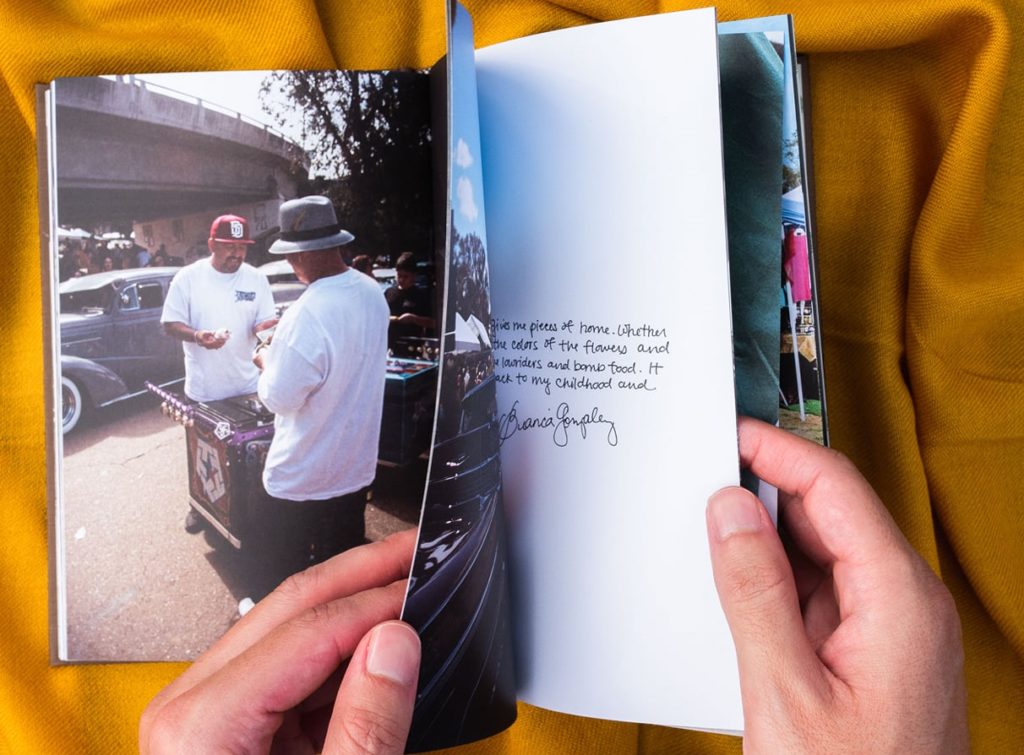 The events leading up to the 1970 community takeover of the park land, where work on a California Highway Patrol begun after the San Diego City Council had previously promised a park, are also recounted.
The visual narrative sets off with the park takeover, giving way to scenes from the park's first decades through to the modern era. The selected stills depict significant events such as park foundation anniversaries, community events, and everyday life.
The process of curating the book's images and hand-written notes started by going directly to founding muralist Victor Ochoa and community organizer Tommie Camarillo, who has headed the Chicano Park Steering Committee since its inception.
"I couldn't have put this together without their voices and I wouldn't want to do this without the context they brought to the project," Dominguez said.
The search for materials led Dominguez to browse the historical archives donated by Ochoa and other leaders to the University of San Diego, UC San Diego, and UC Santa Barbara. Dominguez even selected a couple of pictures from his family albums and others shared by community members.
While searching through historical photos and laying out the narrative timeline, Dominguez also reached out to six young film photographers from the area to include in the project. Their work, taken as recently as last year, shows off a more aesthetic mode of documenting people and occurrences at the park.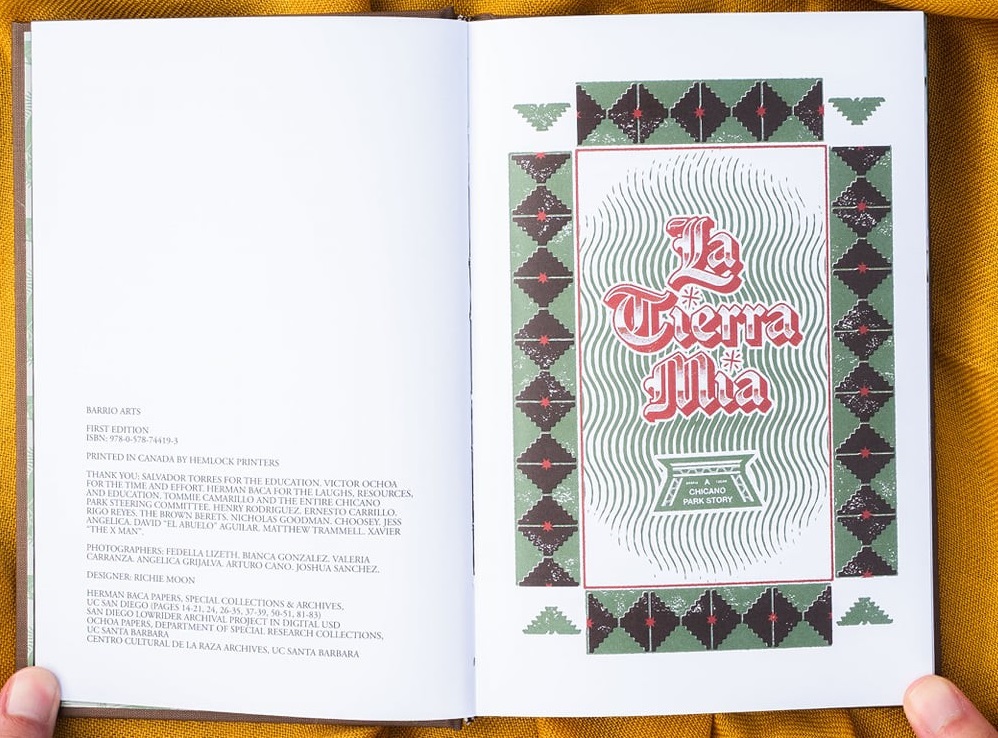 Extending an opportunity to a new generation to share its stories is important to Dominguez, who feels young artists need more spaces to share their work. In addition, their inclusion bridges a new generational gap in the narratives shaping the history of Chicano Park.
"To have someone like our photographer Fedella Lizeth appear in the same book as Henry Rodriguez, who was at the park takeover, creates a connection and can help bring some much needed dialogue between these two generations because that's not necessarily happening," Dominguez observed.
Dominguez, whose professional work includes print design for music magazine FADER, event marketing, and, most recently, promotional work for Spotify, has always been attracted to physical media formats. His affinity for the format is palpable while looking through "La Tierra Mia". The book's layout and consistent film warmth give the book a familiar feel.
The book's curator said he wanted to evoke the feeling of looking through an old family album for anyone, regardless of a person's relationship or familiarity with the park, while also attracting the viewer deeper into the images.
"I wanted to make it feel like you were trapped inside the photos, like you are so close to experiencing what you're seeing," Dominguez explained.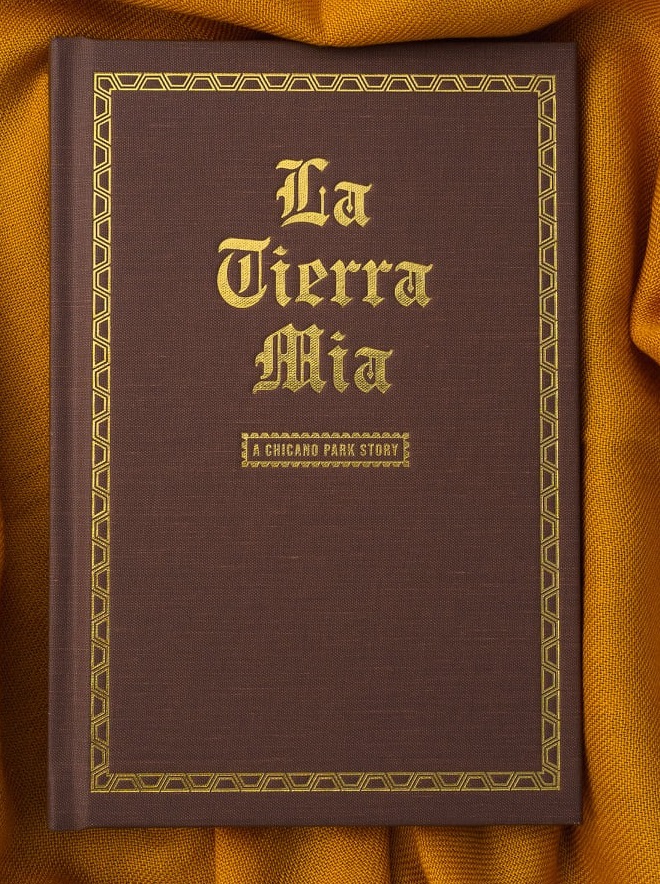 As he shared, creating a physical record of the park felt important during a time in which many people, most often younger generations, live out their interests or consume culture through online media rather than in person or through physical media.
With a renewed interest in the park following years of revitalization of the nearby Logan Avenue Arts District and a National Historic Site designation, Chicano Park has attracted more visitors in recent years. Dominguez believes continuing to tell the story of the park in new ways is important so that the significance of Chicano Park continues to be honored.
"The murals are the stories of our people. Visitors shouldn't just look at them like just a way of looking cool for pics because they offer so much history to learn from," Dominguez asserted. "The stories told at the park are much bigger than anything."
"La Tierra Mia: A Chicano Park Story" is now available online.
A gallery installation, featuring prints from the book by the six young photographers and showings of the 1988 Chicano Park documentary, will be open at San Diego's Swish Projects art space through November 7.
All proceeds from the book's first edition will be donated to the Chicano Park Steering Committee.
Get Columns Like This In Your Inbox
To receive weekly updates like this in your inbox, subscribe to The Daily Chela newsletter here.