It's official. Juan Gabriel is one of the greatest breakup songwriters of all time.
Recently, I was home visiting my dad and we went across the line to Mexico to get some tacos. The TV in the restaurant was playing a special commemorating the third anniversary of Juan Gabriel's passing. The restaurant was too loud to actually hear any of the tribute; it was busy and there was a musico playing sierreño.  
Growing up, his music was always playing somewhere in the background, even if at the time I didn't know it was his music. The first version I heard of "La diferencia" was sung by Vicente Fernandez and it wasn't until I was in my late teens that I learned that Juan Gabriel was an incredibly prolific songwriter and the genius behind this anthem of unrequited love. Juan Ga's songs about love in all of its forms and heartbreak are transcendent. His voice, in combination with the lyrics convey pain and longing that make it feel as if you're also experiencing his pain—especially when his voice slightly cracks from the weight of the emotion.
Even before I ever truly had my heart broken, I was able to gain some semblance of what that felt like—confirmation of those feelings would come later. There is a song for each stage of the break-up and from each side! It's great! Honestly, there could probably a column written on each specific song, or even grouping of songs, relating to the different stages and perspectives of a break up. Out of so many to choose from, "Hasta que te conocí" is one my favorites and stands out in particular and for so many reasons.
The summer that he passed, I was experiencing the penultimate break up of a relationship that never fully materialized. I remember lying on the floor of my apartment playing his music on a loop; despite the heartache I felt at the time and the fact that I was crying and being gutted over his passing (I was hoping to see him live again), I was grateful for the body of work he left behind to help me process everything I was feeling. Like characters in my favorite books, his songs were old friends and his music was a soothing balm to my open wounds.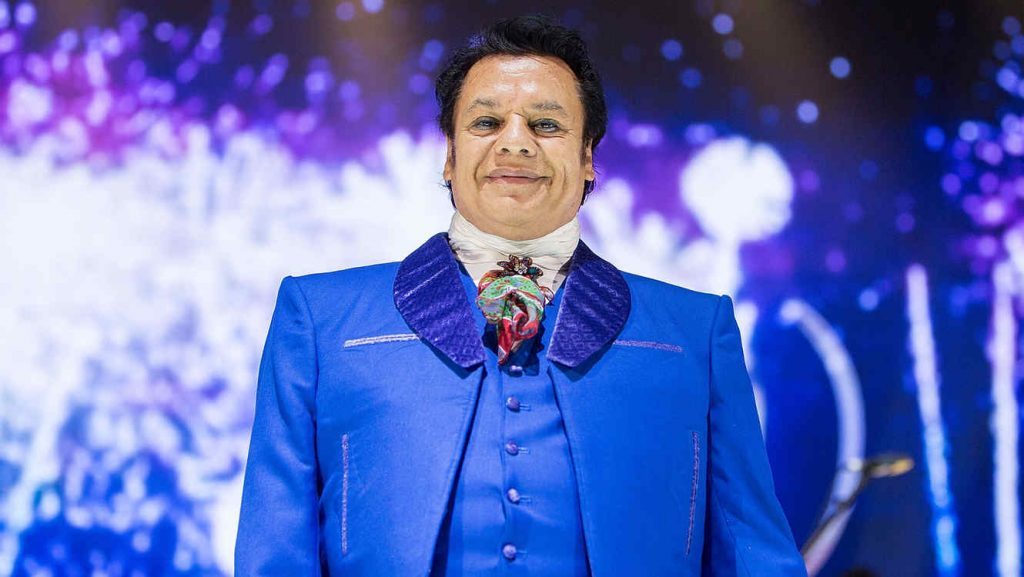 At that moment, out of all his songs, "Hasta que te conocí" was the most resonant. It finds Juan Gabriel reflecting on what his life was like before meeting the person who would break his heart. The song itself starts slowly, with Juan Gabriel describing that he had lived without ever having known sadness or been made to cry. His life was filled with tenderness and affection taught to him by his mother. The instrumentation is minimal, with twangs of glissando serving as the punctuation between lines.
As he explains that everything was great until he met the heartbreaker, it builds up into a crescendo with drums and violins. My relationship followed a similar trajectory. We met and started to get to know each other without much fanfare and as time went on the emotional intensity ramped up and I was very much in love and then it was over. I was devastated and kept thinking of the chorus of this song:
Hasta que to conocí
Vi la vida con dolor
No te miento fui feliz
Aunque con muy poco amor
Y muy tarde comprendi
Que no te debía amar
Porque ahora pienso en ti
Más que ayer, mucho más
Just like Juan Gabriel, prior to this, I had known pain but it was minor in comparison to this. I had my feelings hurt and been in other relationships but the emotional investment was shallow in comparison. Here, I had found myself fully head over heels in love and was struggling to adapt to no longer having it in my life.
There were times where I had wished we never met and it was impossible not to look at my life as a before and after, just like in the song—"Yo sabia de alegerais, la belleza de la vida/Pero no de soldedad, pero no de soldead." And then I learned of solitude and I learned how to be alone and that despite the immediate pain I was feeling, my life was richer and more textured as result.
Acceptance didn't negate the pain but eventually I started healing. I kept busy to avoid a "Costumbres" situation from happening. I took the LSAT, went hiking in Montana, spent more time trying to get good at Brazilian Jiu Jitsu and competed. As time went on, my personal experience continued to run parallel to the song and eventually I reached the point where I was able to recognize that relationship was not the best and that I no longer loved my ex or wanted to see him.
"Y es que tú fuieste muy mala/ Si muy mala conmigo/ Pore so no te quiero/ No te quiero ver jamás."