Although the shows are similar, they touch on an important subject.
Over the last couple of years, Latinx representation has emerged through our television screens with shows centering on Latinx identity and culture.
For example, "One Day at a Time," "On my Block," and "Party of Five," just to name a few.
While these shows at their core revolve around the celebration of Latinx life and stories, they also revolve around the struggle of living as a brown person in a dominantly white society.
A society where the hustle and success of brown people is seen as a treat.
TV: "Gentefied" vs "Vida"
Two recent shows that share similar themes and feature an all Latinx cast centering on what it's like being a Chicanx living in the U.S, are the black comedies, "Gentefied" and "Vida."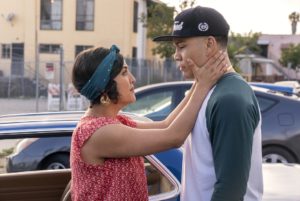 "Gentefied," a fairly new series from Netflix which first premiered in February, centers around three Chicanx cousins who try their hardest to keep their grandfather's family taco shop from closing due to the neighborhood being quickly destroyed by gentrification.
"Vida," which just recently wrapped up after three seasons in late May on Starz, centers around two emotionally and physically disconnected Chicanx sisters who are forced to move back to their childhood home to take over the local bar that was owned by their recently deceased mother.
Both shows are strikingly similar and set in Boyle Heights (famous for having a strong Latinx and Chicanx presence).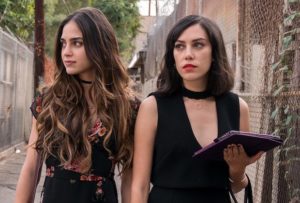 Both series also feature a main character who struggles to maintain an identity as either a Mexican or a so-called "American."
Both characters are labeled as "not Mexican enough" by their "more Mexican" community while still facing microaggressions in their daily lives for being Mexican, something that all Chicanxs know all too well.
The two characters are also referred to as "coconuts," "Whitinas," and of course, Pochas (a derogatory term commonly used by Mexican born individuals to refer to U.S. born Mexicans or Chicanxs who are seen as "whitewashed" or not in touch with the Mexican culture).
"Gentefication" Meaning
The main similarity between the two shows is the topic of gentrification. However, these two shows revolve on a new issue that stems from gentrification, the issue of "gentefication."
Coined by Guillermo Uribe, gentefication (a mixture of the word "gentrification" and "gente") is the same as gentrification: renovations conducted mainly by anglo businesses and residents made in a neighborhood in order to conform to the middle-class.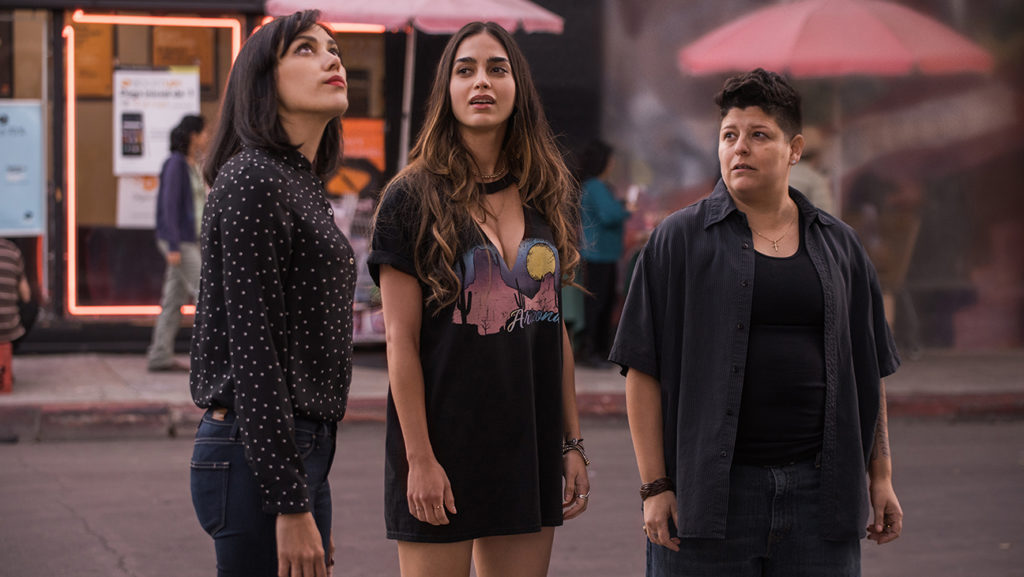 However, gentefication is when the younger generation of Latinxs leave their households and communities to obtain degrees and experience from the outside world.
After this, they come back to their communities to start up their own businesses (or take over their families' taquerias or panaderías) with the intent to make them "trendier" and more accessible to anglo tourists.
Hipsters & Gentrification
"Gentefied" and "Vida" both take on this issue by having the main characters be the ones who are unknowingly gentrifying/gentefying their communities.
In "Gentefied," the three cousins search for ways to earn money after their grandfather's taco shop's rent is raised.
The cousins change the shop's aesthetic, turning it into a "hipstery" Mexican themed restaurant while also making the tacos "gluten-free." The community takes notice, as the local residents criticize the shop for catering to white people instead of their own.
In "Vida," the two sisters renovate their old school mother's cantina into a hub for young and "culture loving" white folk in order to make a profit off the bar. Again, the sisters are criticized for catering to the anglo community while presenting their business as a Mexican themed bar.
Both shows feature the complicated nature of gentefication as we want the characters to survive and succeed in a world where everything is against them. However, that same success also leads to the suffering of the people that they want to celebrate.
"Gentefied" is available to stream on Netflix, and "Vida" is available to stream on Starz.
Get Stories Like This In Your Inbox
To receive weekly updates like this in your inbox, subscribe to The Daily Chela newsletter here.