A new generation of actors, directors, and writers are leading the pathway to change.
Latinos have made a lot of strides in Hollywood over the past decade, even as a national discussion about representation continues.
Among the successful Latino entertainers is David Fernandez Jr., who over the past several years has made a career for himself by playing a tough-guy in various films and television shows. Since embarking on his acting career in 2008, the forty-four-year-old San Diego born actor has been cast in a variety of different projects, including Sons Of Anarchy, Justified, Weeds, Fear The Walking Dead, and Netflix's new Selena series.
San Diego, California
While Fernandez has made a successful career for himself playing minor and supporting character roles over the years, his journey to Hollywood has been anything but orthodox. Fernandez was born in San Diego, California in 1976. His mother and father came to the U.S. undocumented, looking for better opportunities for their family, an aspect that would play a pivotal role in his worldview growing up.
"My parents came to this country undocumented when my Mom was nine months pregnant with me," Fernandez recalled. "They moved from Tijuana undocumented and came here to give me a better life. They only had a fourth and fifth-grade education, so they had to work under the table, under minimum wage, two or three jobs just to survive. That really shaped me and shaped how I saw life, it showed me the realest of real."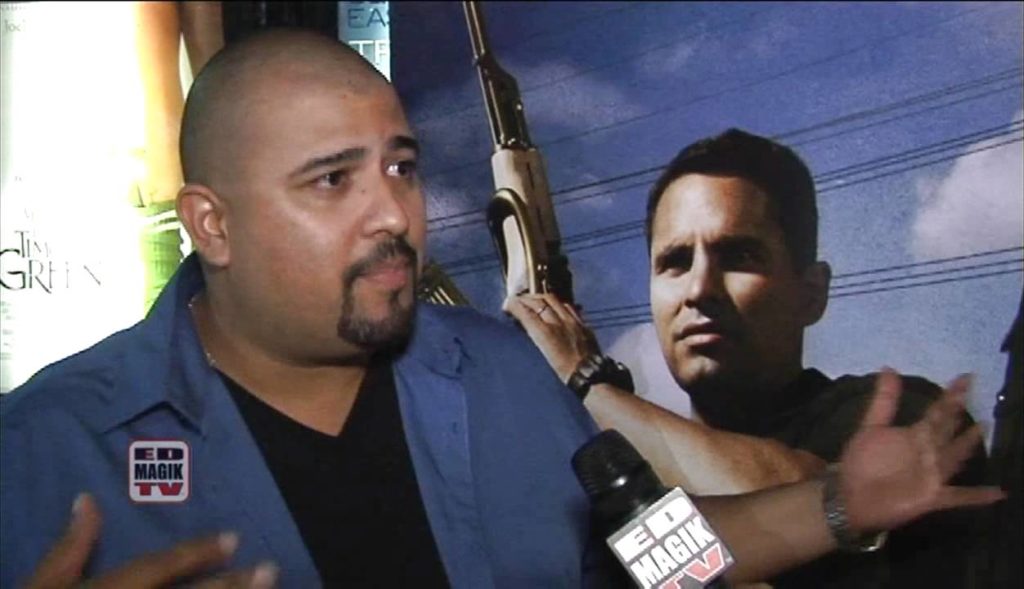 After graduating high school Fernandez began working in the educational field as an instructional aid for special education students and bilingual second graders. Following that, he began working campus security at Crawford High School and the San Diego School of Creative Performing Arts, and eventually as a youth-pupil advocate for the Race & Human Relations Department of San Diego Unified School District.
For fourteen years, Fernandez worked in the education field, assisting youths and the community. However, by the time he was thirty-three he had begun to grow disillusioned with the internal politics and dynamics that he felt weren't serving kids within the educational structure and the school system.
"I found myself overwhelmed, I wasn't excited about going to work. I was just kind of drained and my body was telling me I needed something new, so I started reflecting on my life," Fernandez recalled.
Nontraditional
After some self-reflection and soul searching, he made the decision to quit his job and pursue acting full-time in 2008. Fernandez received mixed reactions from friends and family when he eventually made the decision to quit his day-job and begin pursuing acting full time.
While some were supportive, others were quick to dismiss his new passion as brash or shortsighted. However, his persistence ended up paying off when he landed his first gig in a major Hollywood picture for an uncredited role as a nudist conventioner in the Jim Carey comedy Yes Man.
"I went into the industry in a very nontraditional way," Fernandez explained. "I had no connections to Hollywood and knew nothing about it. I didn't really take any acting classes or even have any leads. I literally googled 'how to be an actor in Hollywood' that's what led me to be an extra in Yes Man. But, once I was on the set there, I caught the bug. That's really where it really all started."
Since then, Fernandez has appeared in a string of television series and film appearances, most notably shows like Sons of Anarchy, Justified, Weeds and, Fear The Walking Dead. Fernandez even landed a role as 'Spooky' in the 2012 David Ayer film End of Watch, acting alongside Jake Gyllenhaal and Michael Peña.
"If we want to have more Latino representation in Hollywood we need to start writing, producing, and directing to put more content out there. We don't have to depend on anybody."
Most recently Fernandez landed a supporting role in Netflix's original Selena: The Series, as David Kramer the personal bodyguard of Selena Quintanilla. In preparation, Fernandez reached out to the real David Kramer through social media and the two spoke over the phone for more than four hours about the former bodyguard's experience working for a late pop star.
"He's such a giving and beautiful soul. There were tears, crying as he was telling me intimate stories about Selena," Fernandez recalled, "I feel like I got to know Selena in a way not a lot of people did. Because not only was he her personal bodyguard, he was a friend of the family. It was just beautiful to hear all of the stories that only he and the people closest to her experienced at the time."
Latino Stories
While his appearance in the series is a supporting role, Fernandez lauded the opportunities Selena's legacy is still affording people such as himself to this day.
"She was an extraordinary soul that vibrated love, and I feel like the most blessed person in the world to play a tiny part in Selena's legacy and helping tell her story," Fernandez said. "There's only so many people whose legacy lives on the way that hers has. Twenty-five years later we're still celebrating her and listening to her music to this day."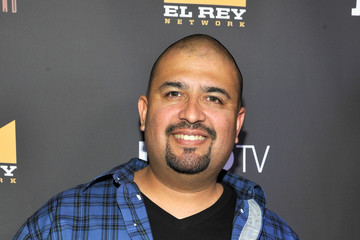 While Fernandez has no intentions of quitting anytime soon, the multifaceted actor has already signaled broader aspirations to help other upcoming actors looking to get their start in Hollywood. In 2015 Fernandez produced, directed, and starred in his first independent film A Father's Journey, an uplifting family drama with an all-Latino cast that was filmed on location in his mother's hometown in Ensenada.
"I want to see more positive Latino stories, I want to break away from the stereotypes. If you know some of my work a lot of it is perpetuating those stereotypes. A lot of the characters that I take on are those dark, layered characters with a lot of stereotypical elements in it." Fernandez explained. "I know that if Hollywood sees me like this, ok cool. But at least I'll bring humanity to those characters. I have a strong message to give and if I can bring that into these characters that I portray then I will and if I can't then at the very least I'll definitely bring depth to the character."
Ultimately, Fernandez concluded that while change has been historically slow in Hollywood, a new generation of actors, directors, and writers are leading the pathway to change.
"If we want to have more Latino representation in Hollywood we need to start writing, producing, and directing to put more content out there. We don't have to depend on anybody." Fernandez said. "Change will always be difficult at first and messy in the middle but it will be beautiful at the end. And I think that is the direction that we are moving towards."
Get Columns Like This In Your Inbox
To receive weekly updates like this in your inbox, subscribe to The Daily Chela newsletter here.