The 4-1 vote will bring the total capacity to 2,690 immigrants.
On Wednesday February 19, community members and grassroot organizations attended the Adelanto Planning Commission meeting to decide if GEO Group will be allowed to expand their ICE Detention Center in Adelanto California.
GEO's plan is to convert the 750-bed state prison that already exists in the south-east corner between the Adelanto East and West building, the Desert View Modified Community Correctional Facility, into an annex for the 1,940-bed federal immigration detention center.
The Adelanto Planning Commission's 4-1 vote exposes the company's deep financial relationship with the city. This approval will bring the total capacity to 2,690 immigrants at GEO's Adelanto ICE Detention Center, which will make the largest immigrant detention center in the country even larger.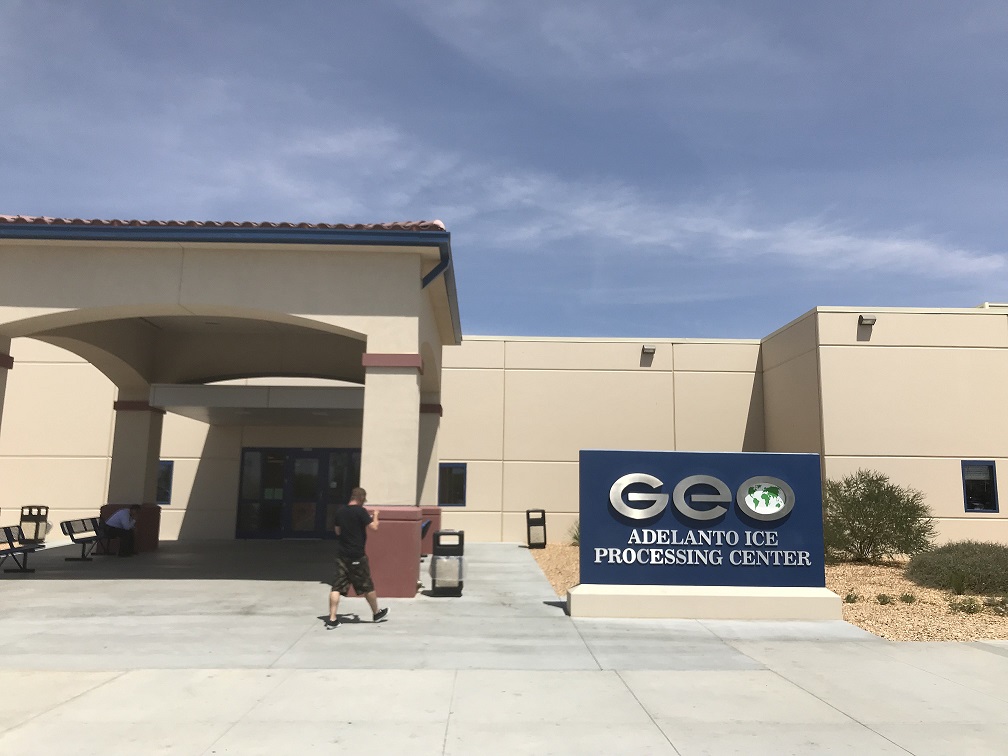 California Governor Gavin Newsom signed a state law Assembly Bill No. 32 in October 2019 to phase out private prisons and immigration detention centers in California. As a result, ICE and GEO rushed to lock in last-minute contracts that are worth billions of dollars. In December 2019, ICE and GEO signed a 15- year contract for Adelanto detention center, just weeks before AB 32 goes into effect on January 1, 2020. The contract did include the Desert View prison.
During the public testimony, the community and grassroot organizations criticized GEO Group and highlighted the role private prisons play in working class communities and their long history of abuse, neglect, and deaths. On the contrary, GEO employees highlighted the 600 jobs and financial contributions the company presently provides the city.
The public hearing was only made possible because California State Law, Senate Bill No. 29—also known as Dignity not Detention that was passed on October 2017 that declares cities of Adelanto, McFarland, and San Diego must listen to public comments before deciding to expand and/ or re-purpose existing private facilities to detain immigrants.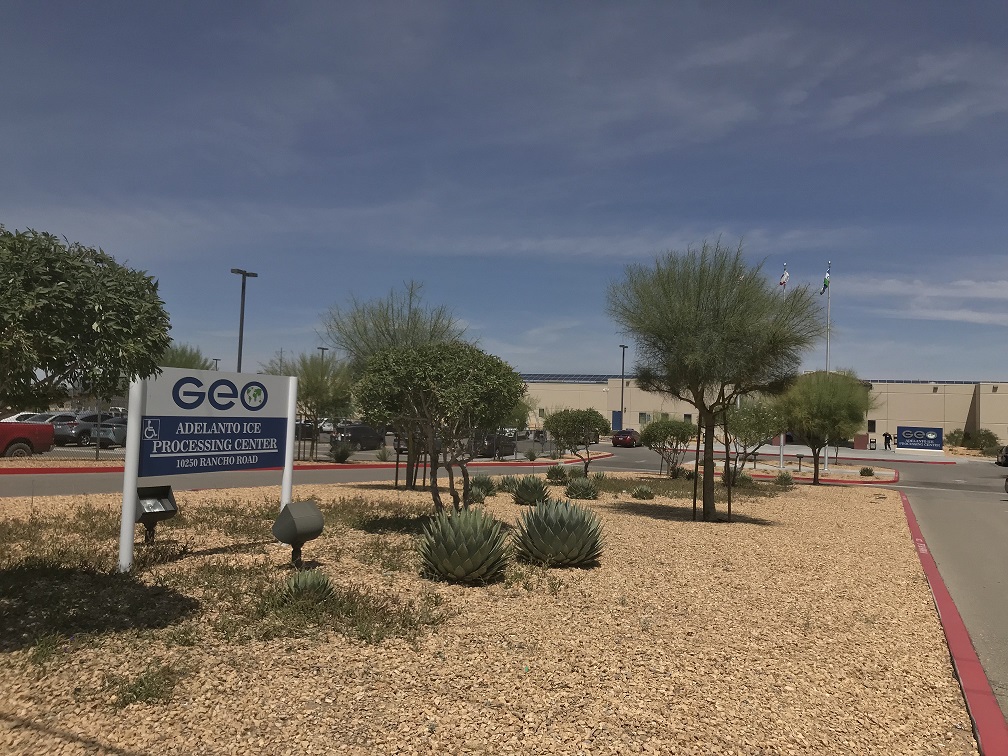 As a result, the mandate gives the cities' planning commission a chance to listen and learn the harms private prisons are in working class communities. In addition, these public hearings give the community and grassroot organizations a chance to voice their concerns and also inform the public of what is happening in their community.
This approval is entering its final stages but it is not over yet. Next, the city has to approve the permits. Christina Fialho, executive director of Freedom for Immigrants, a nonprofit organization that is focused on abolishing immigration detention told Daily Press "This ends now. If either city moves for final approval of these permits, we will see them in court." The fight for Adelanto's future will continue.
The vote remains in place until the permit alteration is appealed to the city council within 10 days of the vote.