Safer at Home? Stay at Home? Who really tells small businesses what to do when things hit the fan?
On March 19 the city and county of Los Angeles announced "Safer at Home," an attempt at locking down the metropolis so person-to-person spread of novel coronavirus would slow.
But not long after the microphones were unplugged at a press conference attended by L.A. Mayor Eric Garcetti, California Gov. Gavin Nesom announced he was essentially taking over the Golden State's coronavirus shutdowns with his own "Stay at Home" program.
The question for Los Angeles, arguably the largest legal marijuana market in the world, was what the orders meant for licensed cannabis businesses.
With the governor's program recognizing only federally defined "essential critical infrastructure workers"—medical, security, food, gas—as being exempt from staying at home, a strict reading would have suggested pot shops lock their doors.
After all, the federal government still thinks marijuana is a Schedule I drug—far from essential.
Business As Usual?
But some owners said state and city officials told them they could keep operating. And they did—for three days, until the state finally clarified that, yes, legit marijuana sellers were "essential" to California's lifeblood.
"They'd have to come to our door and say you gotta close down—here's an official letter from the city and the state" in order for Virgil Grant to lock the doors on his three California Cannabis dispensaries in Los Angeles, he said.
"I think I was going to remain open."
The same week San Francisco shops were temporarily ordered to close by the city Department of Public Health, which deemed them "nonessential" at a time when preventing the spread of COVID-19 was arguably more important than getting stoned.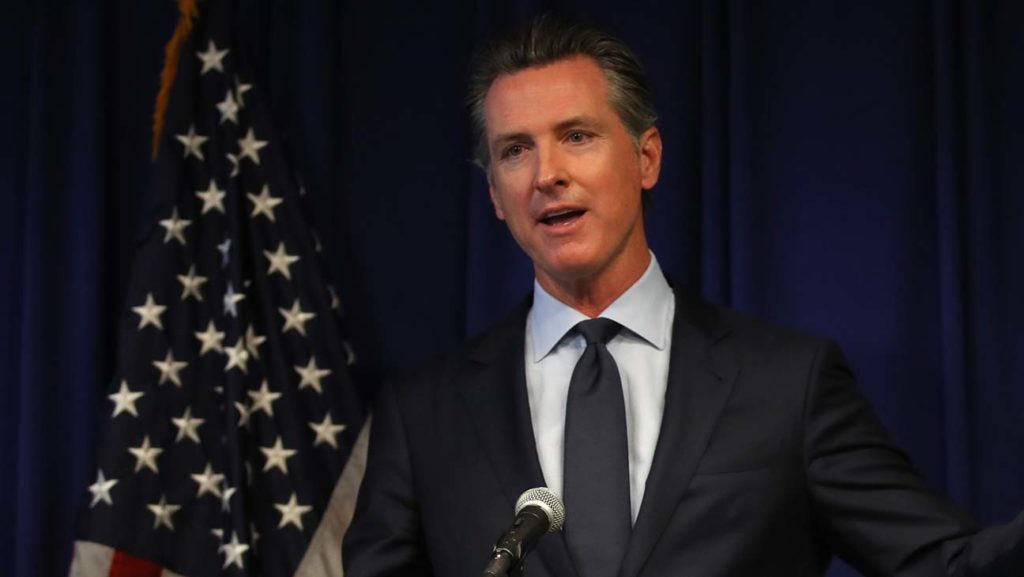 As statewide business shutdowns resulting from Stay at Home began to push California's unemployment claims to 1 million and beyond, there was a change of heart, both in San Francisco and at the state level: Purveyors of weed were ultimately considered to be in the same category as medical life savers and could report to work. California's public health officer deemed those in the business part of the public health sector.
But until then Los Angeles shop owners and marijuana consumers were left in the dark and arguably might have put their licenses in peril as they stayed open based on rumors and misunderstandings.
If they turned to the Los Angeles Times on March 18 they would have read that shops could stay open based on Los Angeles County deeming them as a part of essential "healthcare operations."
Or they could have read Fox News, which said the city of Los Angeles had deemed pot retailers to be safe for business. Except the source the story cited was a county document, not a city one..
Chaos And Confusion
The county has never really had jurisdiction over cannabis in the city of L.A. In fact, in 2017, it expressly prohibited pot retailers in the unincorporated areas it directly controls. State voters, under Proposition 64, gave cities and other localities responsibility for recreational pot business rules, and subsequent legislation pushed jurisdiction for medical marijuana licensing to locals, too.
But for a few days the city of Los Angeles was fairly quiet about it. The Times initially appeared to figure that because the mayor vowed to make the city rules consistent with those of the county, cannabis was good to go.
Were they?
Some pot shop owners said they interpreted the county's "essential" designation as applying to their stores in the city of Los Angeles because it was a health order, not a business one.
L.A. marijuana businesses often have dual medical-adult licenses, and the L.A. County Department of Public Health, which issued the "essential" order, does have say over health matters throughout the county, including the city of Los Angeles, but not in Pasadena and Long Beach, which have their own health departments.
Medical marijuana patients are kind of a dying breed, though.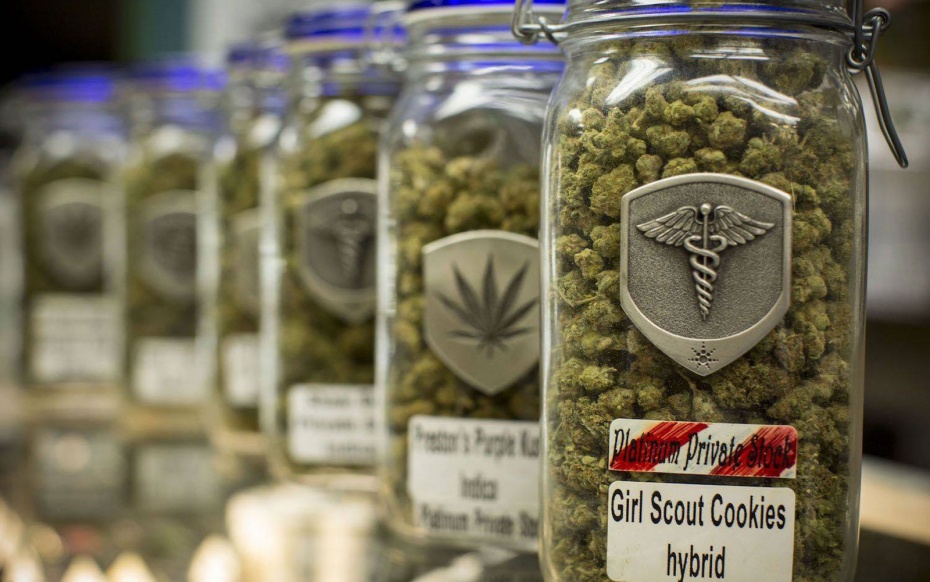 Cannabis analysis firm New Frontier Data reported last year that the market saturation rate for California medical marijuana patients is 4.9 percent, and only about one in five of those customers now actually use their medical marijuana cards to make store purchases.
City officials on March 21 did spell out their interpretation of the governor's order, saying they too believed local cannabis stores could stay open. The same day the California Bureau of Cannabis Control said local jurisdictions could allow shops to stay open, or not.
But it wasn't until the next day, March 22, that the state actually said that in writing, through its health officer. The officer's order, however, doesn't say anything about locals having the option to close them down: A strict reading would conclude they must be allowed to stay open.
To keep tabs: The L.A. Times interpreted county orders as saying city shops could stay open, the city said the state's order means they could stay open, state Cannabis Control officials concurred, but it wasn't until three days after the governor's confusing order that the state of California said for sure that pot shops could stay open.
What Is "Essential"?
So did cannabis store owners put their coveted licenses on the line to do business for a few days before the state said they could? There doesn't seem to be a lot of concern about it.
Store owner Grant said he received assurances by city officials before the state issued its guidelines Sunday. He was confident staying open was legal. "I don't think the state or the city would have wanted to make it an issue," he said.
But the episode highlights how confusing the Safer at Home and Stay at Home orders have been for some businesses and customers. Other types of retailers were also unclear about whether or not they could stay open, and clarity wasn't offered until Sunday with the health officer's list.
Example: Although gun stores were not exempted as "essential," the Los Angeles County Sheriff's Department initially said it would hold off on closing them down until it could get more clarity from the state. The San Diego Sheriff's Department said the stores were a "public service" and has so far declined to force them to shut down.
Asked if he believed the state's "Stay at Home" orders were confusing for cannabis, California NORML director Dale Gieringer said, "We've gotten more questions about this than about anything else."
Dennis Romero is a Southern California native who has worked as a staff writer for the Los Angeles Times, the Philadelphia Inquirer and LA Weekly. He covers breaking national stories for NBC News Digital.