How do Latinos start a businesses in such a competitive landscape? Fortunately there is help.
Latino-owned businesses continue to increase throughout the U.S. The latest study of U.S. entrepreneurs conducted by the U.S. Census Bureau shows 10% of entrepreneurs are Latino.
Also, according to the a 2019 study conducted by the U.S. Congress Joint Economic Committee and Congressional Hispanic Caucus, Latinos are more likely to be entrepreneurs than non-Latino groups, yet have less access to financial capital.
This is important because access to capital is at the heart of any new business. And in states with a large Latino presence like California, about 42% of new businesses are founded by immigrants.
I remember as a child we had a family acquaintance who left Cuba right before Fidel Castro took power and settled in California. Eventually around the 1970s, that person bought their "by-the-ocean" apartment building where they were living with just their savings from their weekly paycheck and a bank loan.
That family eventually sold the building in the 1990s to live a life of retirement, which by changes in real-estate prices in California, turned out to be a pretty nice retirement life!
So how can Latinos start a business in such a competitive landscape?
Can I just take out a bank loan to start a micro-business with some backing from my savings, if any? Or, what if I am an immigrant with limited English-language ability? Would I be able to read and understand all the business rules and regulations?
What opportunities exist now for Latino entrepreneurs in the U.S.?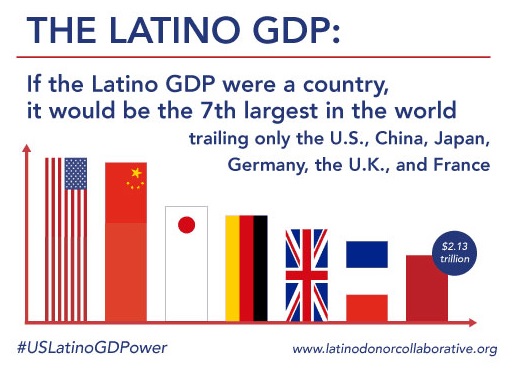 Fortunately, there are a number of resources that can help someone start a business, especially coming from the U.S. Small Business Administration, which has local offices throughout every state.
Other areas of support, especially for Latino-owned business, can be found at the U.S. Hispanic Chamber of Commerce with several local networks throughout the U.S.
For those Latinos that would prefer greater support in Spanish, I'd recommend contacting the offices of Camino Financial (a Latino-owned private organization that offers loans to small-businesses).
I would also suggest starting with a local bank officer and inquiry for their resources. Many banks now have resources written in Spanish that we can give to our newest Latino immigrants. Or, it does not hurt to just drop by at a small business and ask the owner directly if they know of resources that can guide someone.
Another source that has become popular over the years because of social media is "crowdfunding." Crowdfunding is a term used to describe the method for combining small amounts of financial funding coming (starting even with $1) from many individuals, while making up the total amount financed as large as it needs to be to start a project or company.
Crowdfunding is typically done online through social media channels. It has become a popular form of funding for social programs or causes but for-profit companies have also been founded thanks to the power of crowdfunding.
Some sites to go to for crowdfunding are: GoFundMe. com, HIPGive, and DreamFunded Latino.
As the Latino population continues to grow in the U.S., there is ample time to help communities succeed in fulfilling their dreams. These are some thoughts to think about as we build the American Dream para las generaciones futuras!