Sales will bolster aquatics programs in underserved communities.
It's Hispanic Heritage Month. That means promotions like the Coke-can tattoo ad of years past, tamale-swinging superheroes, and a slew of generic corporate attempts at inclusivity by brown-blind executives.
The 'Hispandering' will be out of control.
But Brenda Villa doesn't pander. Neither does Ray Ricky Rivera. They don't have to. Villa, the daughter of Mexican immigrants, is the most-decorated female athlete in water sports, having won 4 Olympic medals in water polo—including gold.
Rivera owns Norwalk Brew House and, with the help of SoCal Cerveceras, collaborated with Villa to make Agua de Oro, a Mexican-style lager that highlights the accomplishments of women in water sports and beer while contributing financially to the Brenda Villa Foundation's mission of providing greater access to aquatics programs in underserved communities.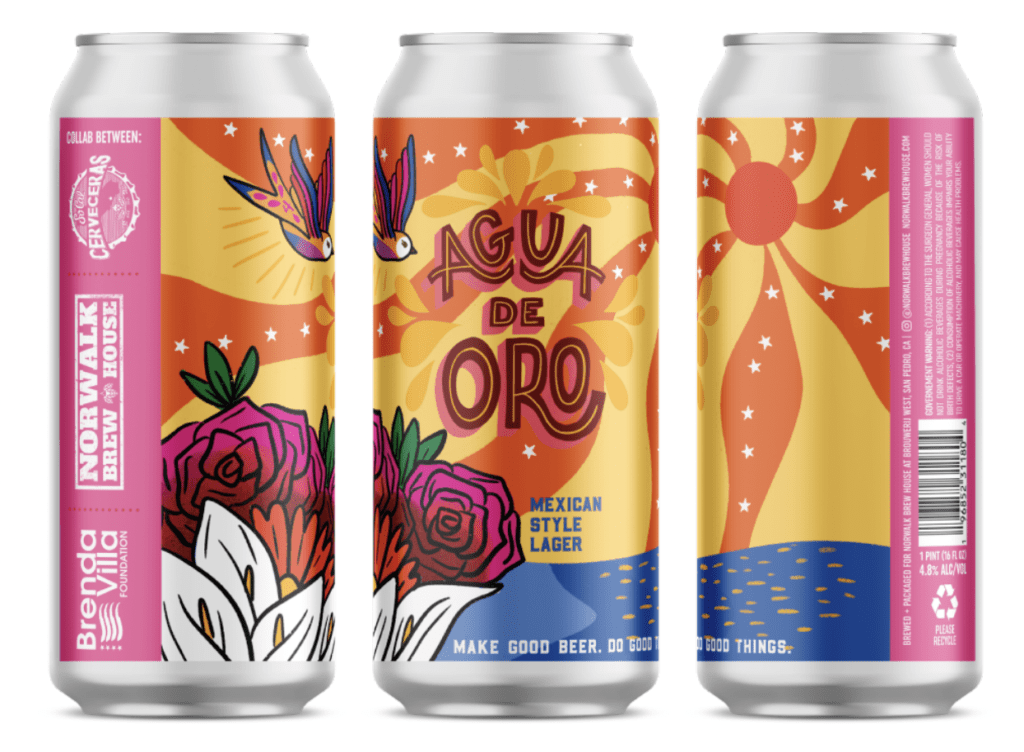 This is about Latinos helping each other meet their goals and tell their stories that are so often ignored. This is Hispanic Heritage Month done by actual Hispanics.
"This is all year long for us," Brenda Villa said. "We're around all the time. We can be celebrated all the time or highlighted because there is good work being done."
The motto of Rivera's Norwalk Brew House is "Make Good Beer, Do Good Things," so when he first heard of Brenda's story and foundation, he thought of the good work they could do together.
Giving Back To The Community
Rivera started NBH in 2020 with the intention of "leveraging beer to give back." The brew house often focuses on collaborations with underrepresented brewers of color– often women– on beers whose sales have benefitted nonprofit organizations such as Inclusive Action for the City, the Garment Worker Center, and the Rhythmo Mariachi Academy.
When he learned of Brenda's story, he felt he had to help get the word out.
"There's this idea of let's elevate and celebrate women who are in sports doing great things like Brenda Villa" Rivera said. "And she's literally a legend in the sport…and I had no idea that this person existed."
"And so I was like, 'How come her story isn't celebrated on the level of Michael Phelps?'"
Villa's story started in Commerce, California, which has a rich history of aquatics thanks to Olympian Sandy Nitta setting up a water-polo program in the city. From there, Villa mastered the sport, playing on the boy's water polo team in high school and then dominating for Stanford and the USA Olympic team.
In Commerce, plenty of Latinos played water polo, but when Villa started playing at a higher level she realized that minority representation in the sport was sparse. This lack of representation isn't surprising given the fact that a USA Swimming Foundation study estimated that, in contrast to 40 percent of non-Hispanic white children, 60 percent of Latino children don't know how to swim.
Brenda Villa Foundation
Villa started the Brenda Villa Foundation in order to help fix this problem, to pay it forward to those who weren't as fortunate as she was growing up with access to water sports.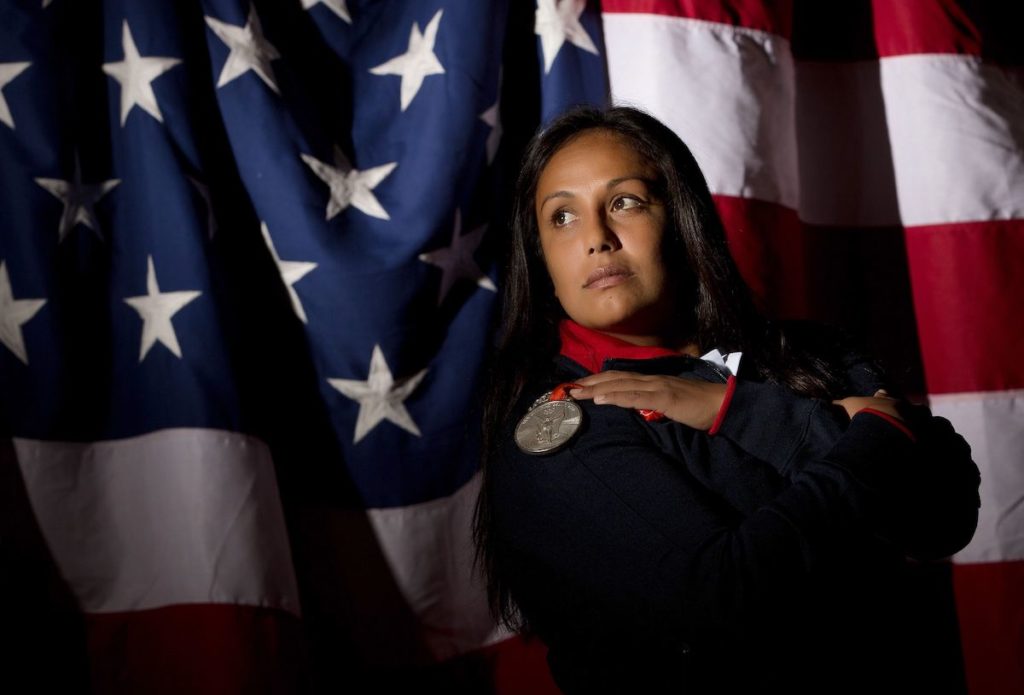 "I'm a mom and I want there to be more diversity in my sport for many reasons. And it goes back to water safety and access and opportunities," Villa said. "I was really lucky to be born in the city, and I often say water polo found me."
And Ray commissioned Tyler Sadler and Lourdes Cejas of SoCal Cerveceras to find the perfect ingredients to make Agua de Oro. They used lemon from a woman-owned farm called Sow a Heart, a New Zealand hop called Motueka to provide lime and citrus notes, and a variety of other ingredients to make a "super crushable, highly drinkable lager," Sadler said.
Utilizing resources from women and minorities was important to Sadler, who, as an African American woman, is a minority in the beer industry. Sadler feels that the industry still has much to work on, but is becoming much more diverse and inclusive overall.
"I also feel like there's definitely a huge push in education and foundations…that are pushing and motivating people of color, women, minorities, etcetera to get into the industry and just go for it, pursue it, be that one out of 50 people in your community that look the way you do," Sadler said.
It's rare to find these sort of collaborations in business, not to mention in the context of ethnic celebrations like Hispanic Heritage Month, but business lawyer and strategist Alex Bruno says that it could become part of a larger, more positive trend led by Latinos.
"People are being active about it and saying…if you're a big corporate company, don't just pay lip service to us by changing the colors of your cans or adding some certain type of music to your commercial or putting brown faces in your commercials, but actually do something, commit to something," Bruno said.
"Can you really put your money where your mouth is as opposed to just trying to pander to a certain community during the month?"
The only pandering happening is to people's impulse to drink good beer and support a good cause. Agua de Oro is available on tap at Alchemy Craft at BLVD MRKT in Montebello, which will host a launch party Saturday, September 17th at 7 p.m.. The beer will also be available in 16-ounce cans, designed by Latina illustrator Blanca Molina, in the Los Angeles and Orange County area.
Villa will be at the launch party, happily displaying her gold medals and inspiring others to share in the telling of the Latino experience for this Hispanic Heritage Month.
"If we don't tell our stories, who will?" Villa said. "Hopefully there's just so many stories that everyone's forced to tell them."