Online content will include free Q&A live streams with filmmakers and musical performances.
While the San Diego Latino Film Festival had to postpone its live programming for 2020 in light of the Coronavirus outbreak, the much-anticipated celebration has pivoted to digital platforms to continue showcasing the work of Latino filmmakers.
The Festival is now streaming a curated list of its best works screened across its 27-year history through its Latino Film @ Home program, including judges' picks and audience favorites which can't be found on major streaming platforms.
As shared by SDLFF programming director Moises Esparza, the goal behind Latino Film @ Home is to create access to content by Latinos during this period in which many are practicing preventive isolation at home.
"Having an on-demand platform helps us increase the ways in which people can watch these types of movies at home now," he said. "The online program doesn't replace the magic and excitement of an in-person festival experience, but we want to give everyone the opportunity to watch Latino films online."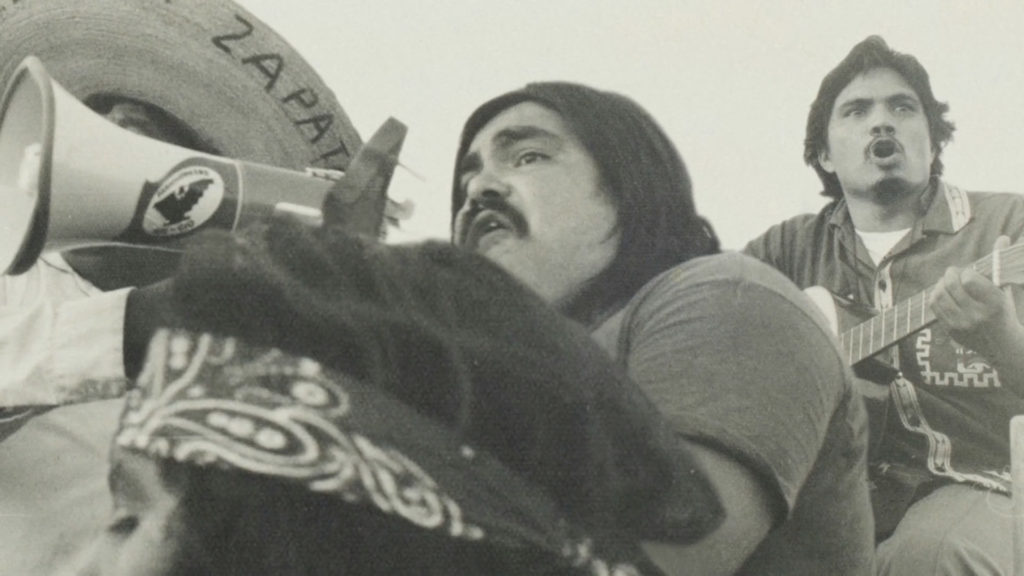 Films will be available as limited engagements through Vimeo with the purchase of a $12 digital ticket, which unlocks the movie for 72 hours. A free Vimeo account is necessary to purchase and view current features on your device of choice.
The festival will be splitting profits after operating expenses with local filmmakers whose work is streamed.
"In light of movie theaters closing, it's our responsibility as a festival to make sure these filmmakers know that we are still here for them, even if it is in a virtual way," Esparza explained. "We hope that what we earn encourages them to keep making films."
The program kicked off recently with director Paul Espinoza's documentary "Singing Our Way To Freedom", which chronicles the life of Chicano activist and folk singer Ramon "Chunky" Sanchez. The film was lauded at the 2018 edition of the San Diego Latino FIlm Festival with the award for best documentary and was received with much acclaim by attendees.
"'Chunky' Sanchez is an iconic musician who gave songs and a voice to Chicano civil rights groups. The film really created a special connection between the festival and the community. It felt like a big milestone for the festival to play that film to such a passionate crowd," Esperza said of the film.
"Singing our Way to Freedom" will be streaming until Thursday, May 14. The upcoming selection will be named in the coming days and will be available to watch on May 15.
Future engagements will include short films, locally produced features, and thematic showcases narrating struggles related to the many groups which make up the Latino community, including indigenous groups, women, LGBTQ individuals and immigrants.
"We want to create a dynamic library of content for the platform to speak to the multi varied experiences of Latinos," Esparza commented on future selections.
Other online content will include free Q&A live streams with filmmakers and musical performances through the festival's Facebook and YouTube pages.
Festival staff is also working on relaunching its live events once restrictions on social gatherings are lifted and movie theaters are allowed to reopen. Reopening dates for in-person festivities will be announced when available.
Get Columns Like This In Your Inbox
To receive weekly updates like this in your inbox, subscribe to The Daily Chela newsletter here.