Tim Burton's "Wednesday" is straightforward, bold, socially awkward, and not forced.
In his latest project, director Tim Burton and composer Danny Elfman are both perfectly fit to breathe life into this latest reiteration of the Addams family with "Wednesday."
The show follows the Addams family focusing on Wednesday's time in Nevermore Academy, a school named after one of their most famous graduates, Edgar Allen Poe. Wednesday is sent to this school for outcasts after she's suspended from her previous high school (which we see why in the opening sequence).
The series stars Jenna Ortega in the titular role and is accompanied by Gwendoline Christie as principal Larissa Weems, Emma Myers as Enid Sinclair, Jamie McShane as Sheriff Galpin, Catherine Zeta-Jones as Morticia Addams, Luis Guzmán as Gomez Addams, Isaac Ordonez as Pugsley Addams, Christina Ricci as Marilyn Thornhill, and Victor Dorobantu as Thing.
Burton directs the first four episodes and is the executive producer of the show.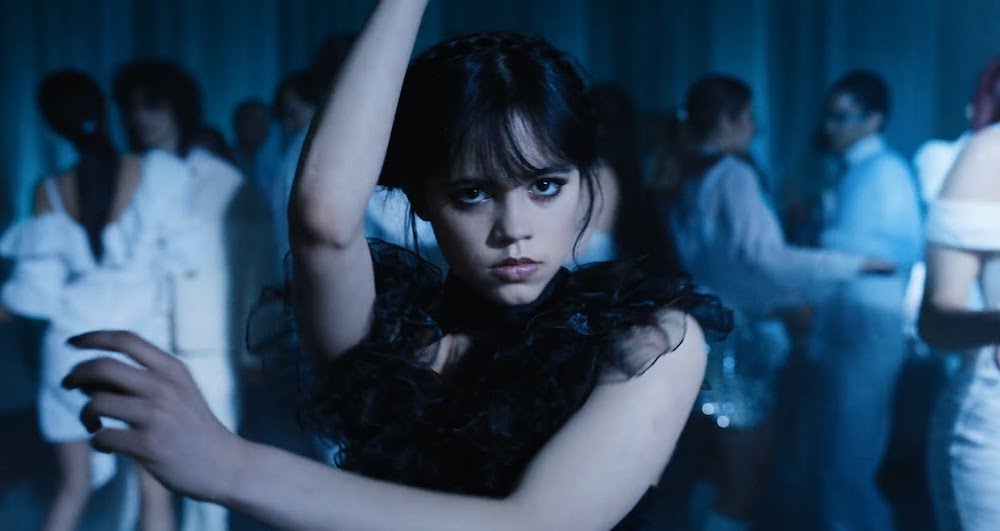 The series has eight episodes that range from 50 minutes to an hour. The cinematography is fitting for this world and story. Its use of shadows and lighting stand out as it enhances the suspense of the scene. The writing is sharp and there are some witty one-liners. The costumes are also fitting for these characters. Wednesday is always dressed in black and white, no matter the occasion. All wonderfully executed.
The first episode perfectly builds the foundation of the show by telling us how Wednesday is expelled from school (it's in the trailer…piranhas) and we get the first glance of Gomez and Morticia. Zeta-Jones and Guzmán bring their own stamp in portraying this iconic pair. Their chemistry is believable and their relationship with Wednesday is relatable. They aren't present in all episodes, but the ones they're in are memorable.
Ortega as Wednesday Addams is perfect! She brings this magnetic stoicism to her performance by brilliantly blending in aspects of the previous depictions of this character with a contemporary lens. She does a lot of facial acting, particularly in her eyes. Her performance isn't necessarily a loud one, yet her composure, monotone dialogue delivery and reactionary expressions convey much more than words could ever articulate.
There's no doubt Wednesday is my favorite character in this show but I wasn't expecting to be invested in Thing as well. That's right, a hand is another of my favorite characters. Aside from its new inventive design, the amount of personality and expression this show gives Thing is incredible.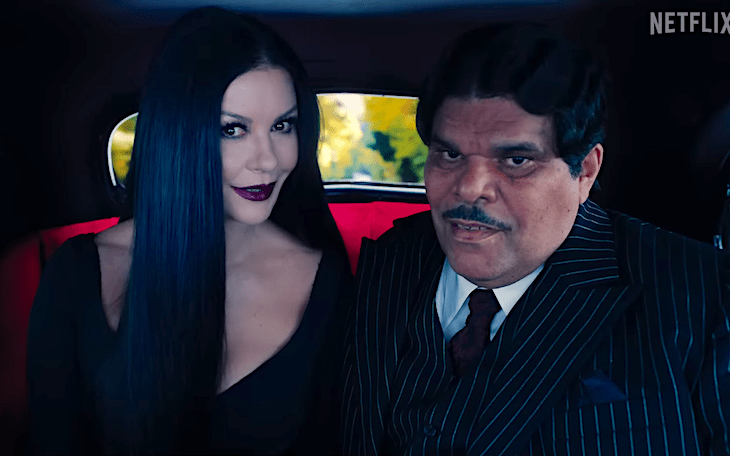 The show pays homage to specific sequences from the '90s Addams Family movies. And I couldn't be more excited to see the symbolic passing of the torch from Ricci to Ortega ('90s Wednesday to today's Wednesday). I was also looking forward to the representation aspect of this all, a Latina Wednesday Addams, but to me, the best type of representation is the one that goes unsaid. A depiction that feels normal where the characters aren't constantly reminding us about their ethnicity, race, sex, etc.
Not once is the term "Latino" mentioned in this show, but I know she is because of the music she listens to, how she communicates with her father, and her reference to "Dia de Muertos." Little details tell us about the complexities of Wednesday without necessarily singling her out to just that part of her identity. There's more to Wednesday than her ethnicity and I wholeheartedly appreciate the show for depicting that. She's a writer, a detective, always a step ahead of everyone.
She's straightforward, bold, socially awkward, and persistent.
The advantage of having an eight-episode arc is that it lends room for character development. This show succeeds in fleshing out supporting characters and building relationships among them. The murder mystery at the center of the story has many unexpected twists and turns that I didn't see coming. It kept me in suspense and constantly speculating who did what and why. It also dives into familial dynamics, friendships, and generational trauma.
Overall, "Wednesday"is a dark, compelling, murder mystery told brilliantly through the perfectly fitting Burton's gothic aesthetic and style, anchored by a magnetic performance from Ortega that further cements her status as one of the best up-and-coming actresses in the industry.
4.5/5