A high stakes upbringing gives the audience plenty to root for.
Writer Shea Serrano is one of the most charming guys around.
Serrano, a San Antonio-based former school teacher turned pop culture writer/New York Times bestselling author, has built up a large online presence and mini publishing empire based on modern, noble innocence and wholesome fun.
It should serve as a relief to his most loyal followers that "Primo," Serrano's first foray into scripted tv comedy, bottles all of Serrano's charm into eight joyous, potable episodes that deserve a loyal audience. The entire series is streaming now for free on Amazon Prime's Freevee network (you do not need a Prime subscription to watch "Primo").
Serrano teamed with TV producer extraordinaire Mike Schur (creator of "The Good Place," co-creator of "Parks and Rec" and "Brooklyn Nine-Nine") to tell the story of the Gonzales Family. Specifically, through the lens of 16-year-old Rafa "Primo" Gonzales (Ignacio Diaz-Silverio), the show's 11th grade protagonist and only son of matriarch Drea Gonzales (Christina Vidal, who plays lovely and in total control).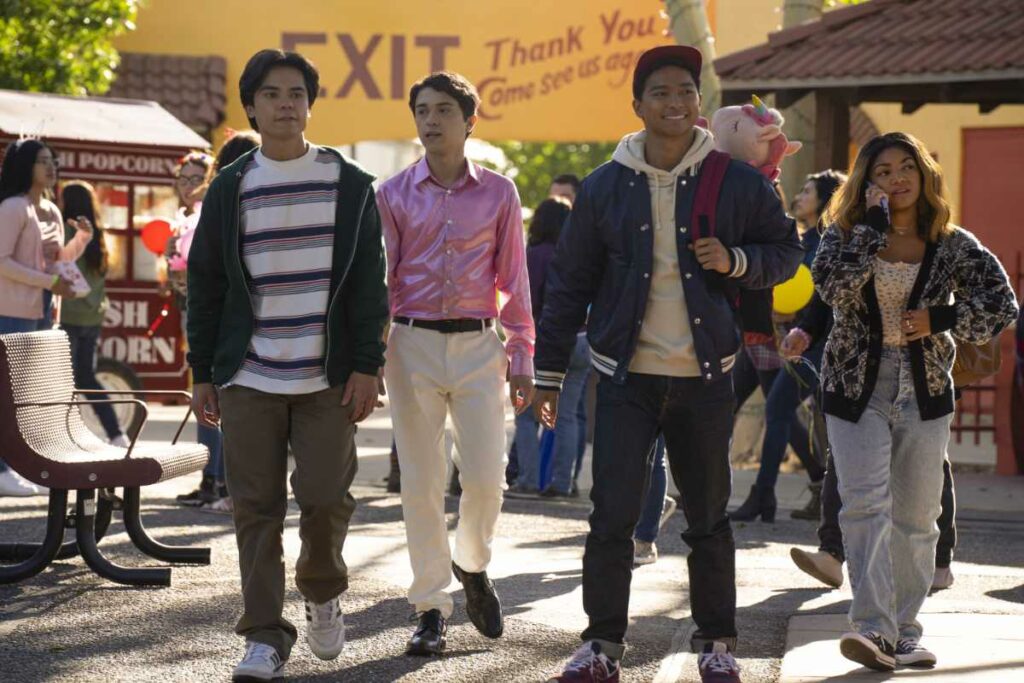 Drea & Primo's bubble universe is both protected and intruded upon by Drea's five brothers, collectively known as "The Uncles." Each uncle is a bit of an uber-masculine goof, but they manage to be individually endearing. Their true purpose is to stand-in as avatars of the virtues they aim to instill in young Rafa: stability, wisdom, loyalty, discipline and determination.
Oldest Uncle Jay (Jonathan Medina) stoically runs the family irrigation installation business, but is emotionally vulnerable toward his loving wife and children, Uncle Mondo (Efrain Villa) is a cosmic drifter who carves and sells wooden dongs for a living and serves as Drea's not-so-secret favorite, Uncle Rollie (Johnny Rey Diaz) is the family's loveable jail bird and enforcer; Uncle Mike (Henry Esteve) is the dim-witted, runt of the litter military vet, and youngest Uncle Ryan (Carlos Santos) is the family's ambitious outlier/one-upper.
In each episode, the show eases into each character's personality with the help of longer-than normal cold opens. This leads to slow pacing in the early going, but it helps develop and establish each Gonzales Family member's specific role within the unit.
It also allows room to reinforce Drea as the brothers' de facto mom, a role she took on at age 12 after their dad abandoned them and their real mom got in over her head with a penny-slot gambling addiction.
The way each brother handled that unexamined trauma led them on separate paths of identity and personality. The one common thread was being there to protect Drea and, ultimately, to help raise Primo, who like them, grew up without a father.
In the titular role, Diaz-Silverio delivers the pitch perfect, wild-eyed nervousness of a young man navigating the world while being pulled in all different directions by his well-meaning but flawed guides. The audience roots for Primo's achievements, is disappointed with his bad decisions, and genuinely hopes he can accomplish his newfound college goals and fulfill his dreams.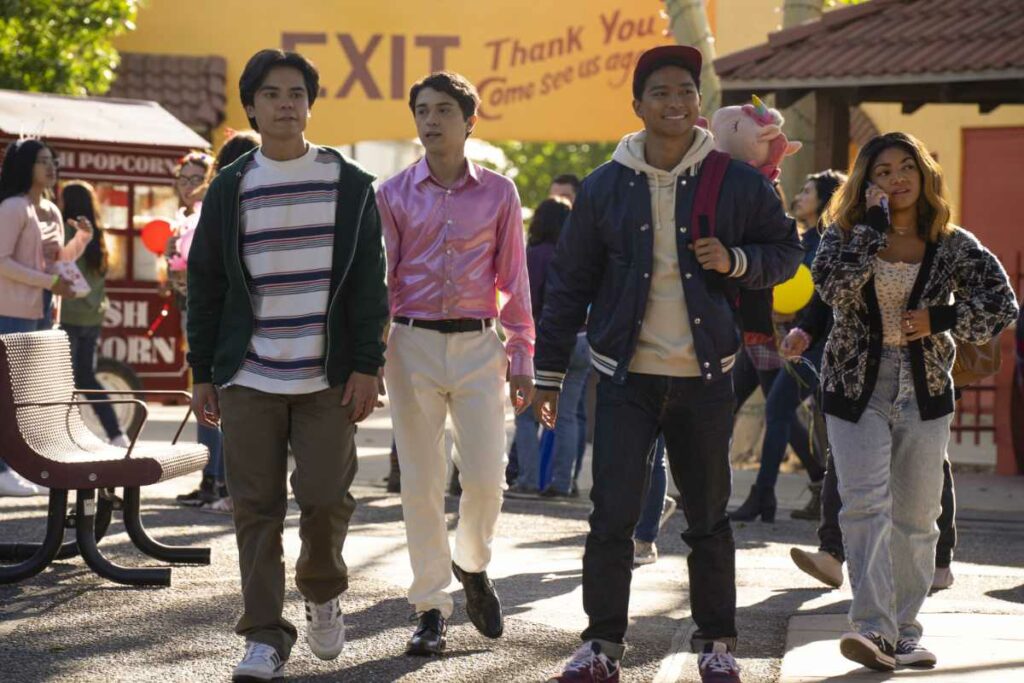 The series main plot-line involves Primo's pursuit of Mya (Stakiah Washington), a sweet courting akin to a rebooted take on Kevin Arnold/Winnie Cooper from "The Wonder Years."
With each episode, Primo tries to impress Mya in myriad ways: he dresses in Uncle Mike's best threads for a friendly outing ("You look like a divorced magician" his buddy trolls); he tries to make a good impression on Mya's Air Force commander father after a misunderstanding paints Primo is a drug dealer/addict, and he convinces his mom to cook authentic Mexican food for Mya and her family.
That last attempt serves as one of the season's strongest bits. It's revealed that Drea's cooking is nasty. Her brothers have secretly covered for her by cooking it correctly behind her back using an intricate, decades-old system of deception.
The Uncles want to protect their sister's feelings by lying to her, which results in both a hilarious response to her awful homemade tamales and an explosive tirade to end the annual Gonzales Family cookout.
Those moments help the Gonzales family dynamic unfold with care and dignity, which is what makes "Primo" so enjoyable. Seeing this family thrive after a rough, high stakes upbringing gives the audience plenty to root for. The family never gave up hope because they never gave up on each other, no matter how many revenge plots, jailhouse bail outs, and new boyfriend interrogations ensued.
It's a credit to Serrano's vast talent that he has turned the Gonzales Family's dysfunction into a charming delight.