Being a part of the Latinx community is something we can celebrate.
We often hear about book clubs for women, men and different genres. Whether mystery novels, sci-fi or novellas, there is always something for everyone, right?
But if you want to support Latinx and Mexican American authors, L.A.'s new "Latinx Books All The Time" book club—which opened up their doors for the first time this month—is the hottest club to check out.
Sunday November 3rd was the club's first meetup in Southeast L.A. Those who attended discussed Erika L. Sanchez's I am Not Your Perfect Mexican Daughter, which explores what it's like growing up in a Mexican American home, and the expectations of the main character, Julia.
Through losing her sister Olga from a tragic death, Julia must meet the expectations of her dead sister who wasn't as perfect as her parents thought.
This book embodies some of our own struggles of living as children of an immigrant families. I read this book last year and related to Julia's struggles and her dreams of a bigger story than the one painted in the small town she grew up in.
Dreaming of the skyscrapers of New York City and becoming a writer, creating stories that seemed greater than her own. We often forget what brought us here to begin with, and who fought a greater fight for the privileges our parents have given us today.
Stories like these are important to discuss, and the "Latinx Books All The Time" book club lets their readers do just that.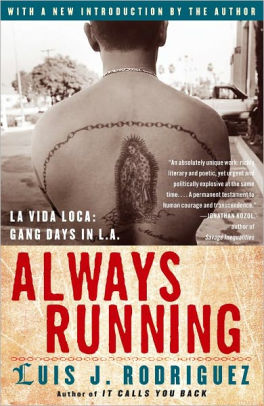 Nataly Chavez is the creator of the book club and created its bindings in October. Through the app MeetUp, Chavez created her very first group for Latinx book lovers.
While trying to get into the habit of reading again, Chavez was searching through the meetup app for book clubs to join. Her search ended rather quickly because she couldn't find any book clubs that spoke to her.
In her search for great reads she found groups like "Asians who read" or "Black Girls Who Read," but she fell short when looking for a book club centered around Latinx readers. As a result, she often found herself in other book clubs, but had a hard time finding the texts relatable.
In turn, her dream of creating a space of relatability and inclusivity came to life.
Chavez wanted to create a book club that supported the works of Latinx authors because like most Latinos, these stories are much like our own. Relatable experiences are what drives our desires to read. When we find things that hit close to home, it opens up many different kinds of discussions.
The "Latinx Books of All Time" book club takes place every month and can only be found on the MeetUp app.
Chavez says books will be chosen by members.
"So far I have a list of 45 books that are on the docket for the book club," she said. "I'm giving everybody who attends a chance to pick three books out of the list and then we vote on the next month's pick."
In addition, special messages will be written on every page. But if there is one message overall Chavez hopes to achieve, it's helping people feel empowered and proud to be Latinx, Mexican American, or Chicana/o.
In today's atmosphere we see a lot of negative rhetoric surrounding our community. As a result, we often shy away from experiences that put us in the spotlight.
To put it mildly, some of us in our community are scared. But being a part of the Latinx community is something we can celebrate.
Books tell a story, a story of happiness, sadness, a story into our history. Novels and poetry, short stories and our freedom of expression can be heard and read through the pages of a book.
Those who are interested can join the "Latinx Books All The Time" book club on Sunday December 8th, where they will be reading Always Running: La Vida Loca, Gang Days in LA by Luis J. Rodriquez. This autobiographical coming of age story examines the social and economic forces influencing adolescent gang members and the difficulties present in these environments.
Don't miss out! Reserve your spot at the Chavez meetup page today, and help support the Latinx community by reading LatinX authors.