The mother-daughter duo will also donate 10% of profits to the indigenous people of Mexico
Masks have been added to our daily routines. We wear these masks to keep ourselves and our neighbors safe.
With this in mind, Las Nopaleras Boutique will donate a mask for every mask that is ordered.
This mother-daughter duo also creates authentic Mexican accessories and will be donating 10% of these profits to the indigenous people of Mexico.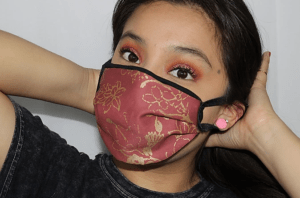 Las Nopaleras sells a handful of different custom designed masks on their website, including the Florecitas Mask, Firulais Mask, Pirata Mask, Blue Mask and Dark Blue Mask.
New arrivals include a Burgundy Mask and a White Stars Mask.
All masks are marked as $9.99 and are available for purchase at their website.
This is just one of many small businesses doing their part to help others during the pandemic.
Do you know of a small business that is going above and beyond during this unprecedented time? Let us know what is happening in your community!
Get Columns Like This In Your Inbox
To receive weekly updates like this in your inbox, subscribe to The Daily Chela newsletter here.