Inspired by Chicano artists such as Lalo Alcaraz, Junco has developed his own distinct Chicano style.
San Diego and its surrounding region have been home to artists from different walks of life for decades. From muralists such as Victor Ochoa and Salvador Torres, who helped paint many of the iconic murals of Barrio Logan's historic Chicano Park, to Lalo Alcaraz, creator of the nationally syndicated comic strip, La Cucaracha.
Even renowned children's book author and illustrator Theodor Geisel, better known as Dr. Seuss, called the region home for most of his life. With its unique positioning to Mexico, the region is without a doubt a one of a kind cultural hub with various cultures and traditions.
But perhaps no artist embodies this unique dichotomy better than Joaquin Junco Jr, also known by his artist name, Junco Canché. As one of the brightest, most provocative editorial and political cartoonists in the nation, it's an understatement to say the twenty-nine-year-old cartoonist and self-proclaimed "Chicano Punk Rock Artesano" has made a name for himself.
Inspired by the Punk Rock scene, and the satirical cartoons of artists such as Lalo Alcaraz and Eduardo del Río, Junco has developed his own distinct style, offering a sharp, critical examination of politics, art, history and contemporary pop culture from an overtly Chicano-centric point of view.
Mexican And American Influences
Born in Chula Vista, California, Junco and his family moved to Tijuana, Mexico while he was still a child in the 1990s. Yet despite moving south of the border, Junco still regularly had access to stateside art and pop culture. He was particularly influenced by popular animated shows such as X-Men, Batman, The Animated Series, Goof Troop, Animaniacs, and The Simpsons.
Sensing his inclination towards the arts, Junco's parents enrolled him and his brother in art classes while living in Tijuana.
"My parents were always supportive, it's something that I always keep in mind and cherish because so many different artists that I've met didn't have that support from their families," Junco said.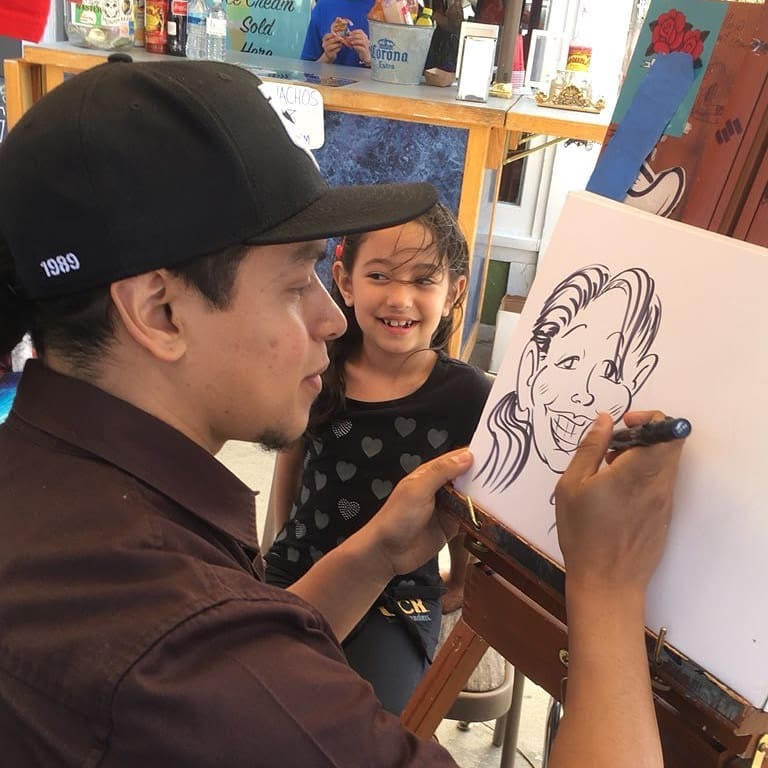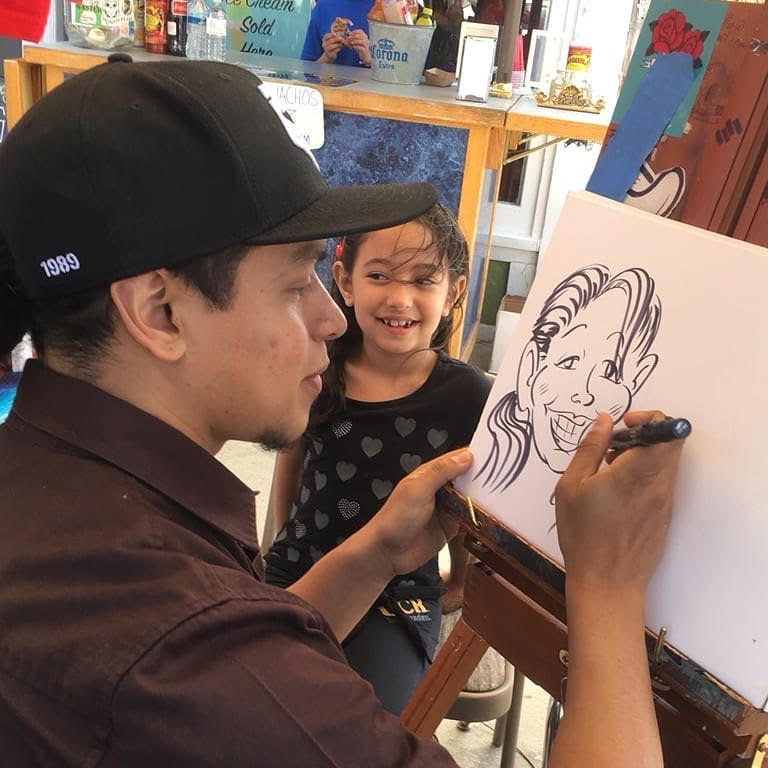 Though Junco adjusted to life in Tijuana, it was not until his family returned to the states that he realized his identity was changing.
"I came to a point in my life where I was like, well I'm a mixture of my environment being here in the U.S. while retaining my Mexican culture…you can't speak English right, you can't speak Spanish right, well there you go, you're a full circle Chicano now."
It was an all too common experience among Chicanos. Not "Mexican" enough for relatives in Mexico, and not "American" enough for peers in the United States.
It was experiences like this, straddling the line between the Mexican and American identity, that ultimately helped mold Junco's unique perspective of the region and the rest of the world around him.
Getting A Break
Junco's first break came while a student at Southwest High School when he started collaborating with a group of friends contributing art for a local zine called El Coyote in 2009. 
"The first door that opened was when I was in 11th grade," Junco said. "By then I was already getting a few opportunities of doing political art and editorial cartoons, and I also began really paying attention to both politics and life around the U.S./Mexican border."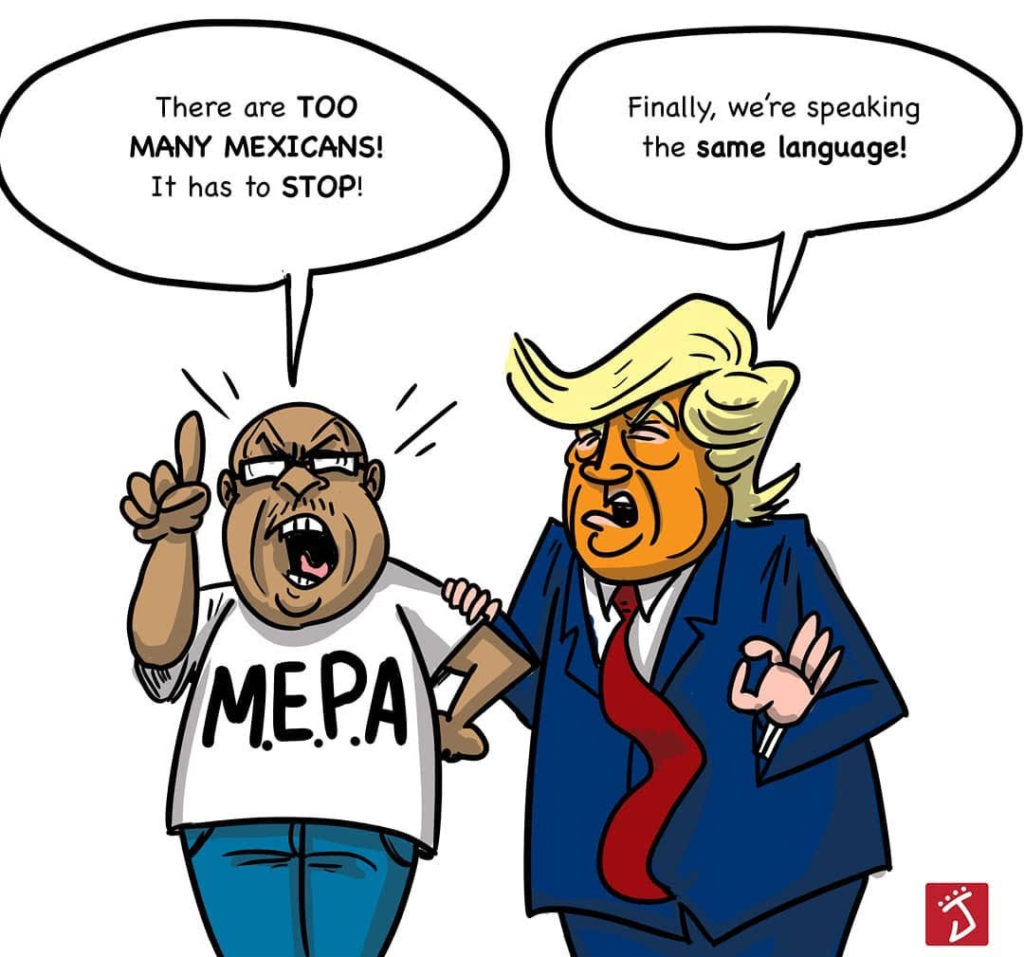 After high school, Junco continued to pursue his aspirations of becoming a professional cartoonist, enrolling at Southwestern Community College in Chula Vista. It was there that he would find his place at the school's newspaper, The Southwestern College Sun.
Recognizing his talents, Junco's instructor suggested he contribute cartoons to La Prensa, a local bilingual newspaper catering to events and issues impacting local Latino and Mexican American communities in San Diego. Soon after, Junco also began contributing cartoons to the San Diego Free Press, another local publication in San Diego that had taken a liking to his style.
Eventually, Junco transferred to Cal State University San Bernardino, where he majored in graphic design and earned his BA, while at the same time freelancing cartoons for websites such as Pocho.com. But it would be working alongside Lalo Alcaraz that would become his favorite achievement.
Junco had first become aware of Alcaraz's work after returning to the states. Not only was Alcaraz a fellow San Diego-born cartoonist, but creator of the nationally syndicated comic-strip La Cucaracha, which began daily publication in late 2002.
Seeing his surroundings mirrored in the satirical lens of the strip's young Latino characters, as well as Alcaraz's dual outlook on life growing up along the U.S./Mexico border, Junco found himself drawn to the edgy humor and razor-sharp satire within Alcaraz's work.
"I got into Lalo Alcaraz's comics back when I had moved from Tijuana back to the U.S. and it wasn't so much the political content at the time, but seeing that there was a Chicano drawing comic strips. He's very raw and not afraid to speak his mind," Junco said.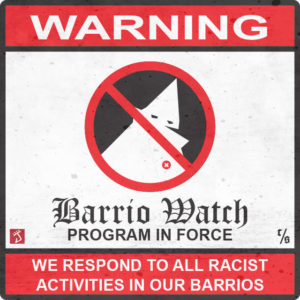 Junco and Alcaraz had previously met on several occasions while drawing for the San Diego Free Press, but the most significant occasion came when a friend of Junco's landed him a guest spot on a panel at the San Diego Comic Fest where he happened to sit alongside Alcaraz.
"The gig happened right after I had graduated CSUSB, and he asked if I was working because he was beginning work on this new project and if it took off he'd need someone to help him draw La Cucaracha."
Junco gladly accepted the invitation.
Now, what initially began as a one to two-month internship, has transformed into a nearly two-year-long endeavor for Junco who still regularly contributes to the daily comic strip.
"In the beginning, Lalo was the one writing the scripts for the comics and later on he began asking me if I had any ideas and to just shoot them his way," Junco said. "It's great to work in doing what you love to do. And to work for somebody that inspired you to draw political cartoons in the first place is an honor."
The Need For Authenticity
With a rising profile, Junco has expressed gratitude not only with receiving more attention himself, but for Chicano culture receiving more attention as well.
"I feel like mainstream media is finally paying attention to us," Junco said. "It's great that people are paying more attention to what's going on within Chicano culture, and it's all been due to the struggle of our ancestors, and we're always going to pay homage to what they did, and thank them for their struggles so that we could reap the benefits of today."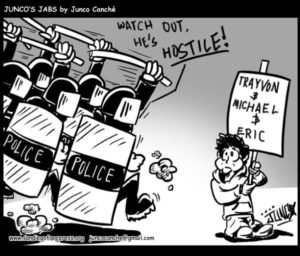 Junco has also noted that with increased attention from non-Chicanos comes the risk of cultural appropriation.
"Mainstream Media should have paid attention back in the day, but since the focus is now on us, we have to do the best that we can to not get lost in all of this pandering now," Junco said.
"For me, my main concern is if I'm going to represent anybody from our history, if I'm going to portray our traditions, I want to make sure that whatever information that I'm passing on that it's authentic and as straight from the source as can be, and give you the whole enchilada."
This drive for authenticity has been a major factor in Junco's work, especially when trying to capture the nuance within the Chicano and Mexican diaspora.
"You got people that are Mexican, people that are Chicano/Mexican-American, indigenous, immigrant, undocumented, you have all of those identities together with lots of different views, and experiences that overlap. And even though times might seem rough, if we stick by each other, we're going to do all right."