New Mexico has the highest per-capita population of Latinos in the country. But about 46 percent of residents have a firearm in the home, surpassing Texas and Florida.
In the aftermath of recurring mass shootings, President Biden called for a ban on "assault weapons" to the resounding applause of his fellow liberals in the recent State of the Union address. With similar inspiration, New Mexico Governor Michelle Lujan Grisham and Democratic legislators are proposing a stack of gun-control measures.
The most controversial provisions are a ban on AR-15s and similar rifles, and a ban of magazines exceeding 10 rounds. Recent laws that came into effect include a background-check requirement and a red-flag law.
Further proposals include making it illegal to not properly secure a weapon that a minor could potentially access, a two-week waiting period, and increase in the age at which someone could buy an automatic or semiautomatic weapon to 21.
If enacted, these policies would establish a liberal shift that might alter the moderate political stance of heavily-Latino New Mexico and have ramifications for Latino voters throughout the Southwest. 
New Mexico's Guns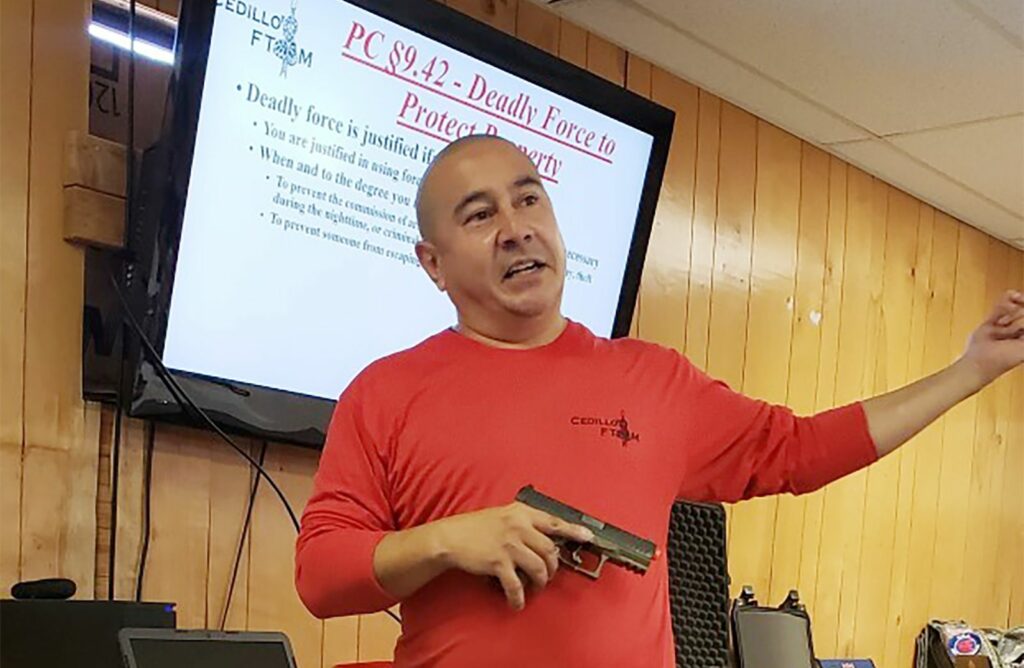 New Mexico has the highest per-capita population of Latinos in the country, at almost 50 percent. It's also known for frontier violence, from the days of the Spanish and Comanches to the Lincoln County War. According to CBS News, about 46 percent of its population has a firearm in the home, surpassing Texas and Florida.
Historically, the state's love of guns has been bipartisan. Former Democratic Governor Bill Richardson received a ringing endorsement from the NRA in the early 2000s, and previous Republican Governor Susana Martinez was known to pack a pistol.
It's not surprising, then, that the state struggles with firearm violence. As of 2020, the Land of Enchantment had a rate of firearm death that was seventh in the nation, according to the Johns Hopkins Center for Gun Violence Solutions. This same research found that 63 percent of these gun deaths were suicides. Furthermore, New Mexico's Department of Health reported that gun-related deaths increased from 2019 to 2021.
Effectiveness Of Bans In Doubt
Data on gun-control policy's efficacy is mixed, especially given the fact that the proposed policies represent different policy goals. For instance, if the goal of banning semi-automatic rifles is to prevent broader gun violence as well as mass shootings, this ban probably won't have its intended effects.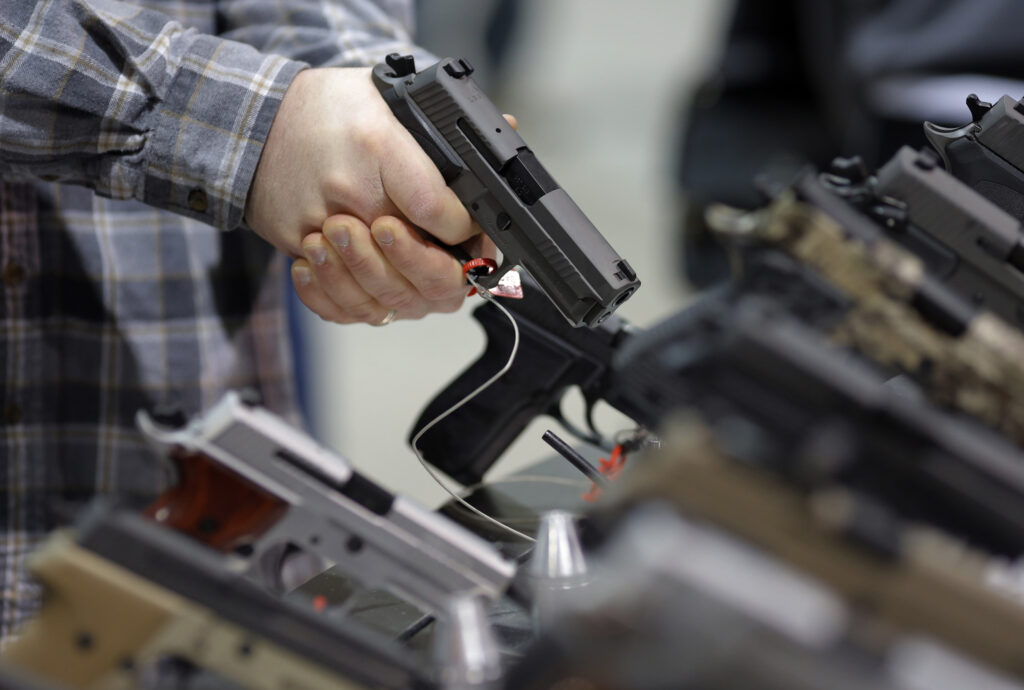 The FBI has long reported that handguns are the most common weapon used in homicides, and experts note that handguns are the most common weapons used in mass shootings. Mass shootings in New Mexico are rare and typically don't involve semi-automatic rifles, however.
Even more, a RAND review of studies examining the effect of gun policies on outcomes such as mass shootings and violent crime finds that such policies' effects on gun violence nationwide varies.
For example, its research indicates that while the ban of assault weapons and magazines with a large capacity has a "limited" effect on mass shootings, there isn't conclusive evidence that it has any effect on other violent crimes. Background checks and waiting periods do, however, have a "moderate" effect on violent crime, but their effect on mass shootings is not conclusive.
In contrast, RAND's research suggests that laws preventing children's access to firearms likely reduce suicides, gun accidents, and violent crime. Thus, while the current proposals in New Mexico aren't all evidence-based (e.g., banning semi-automatic rifles), the ones dealing with waiting periods and punishments with regard to children's access to guns are supported by data.
New West, New Mexico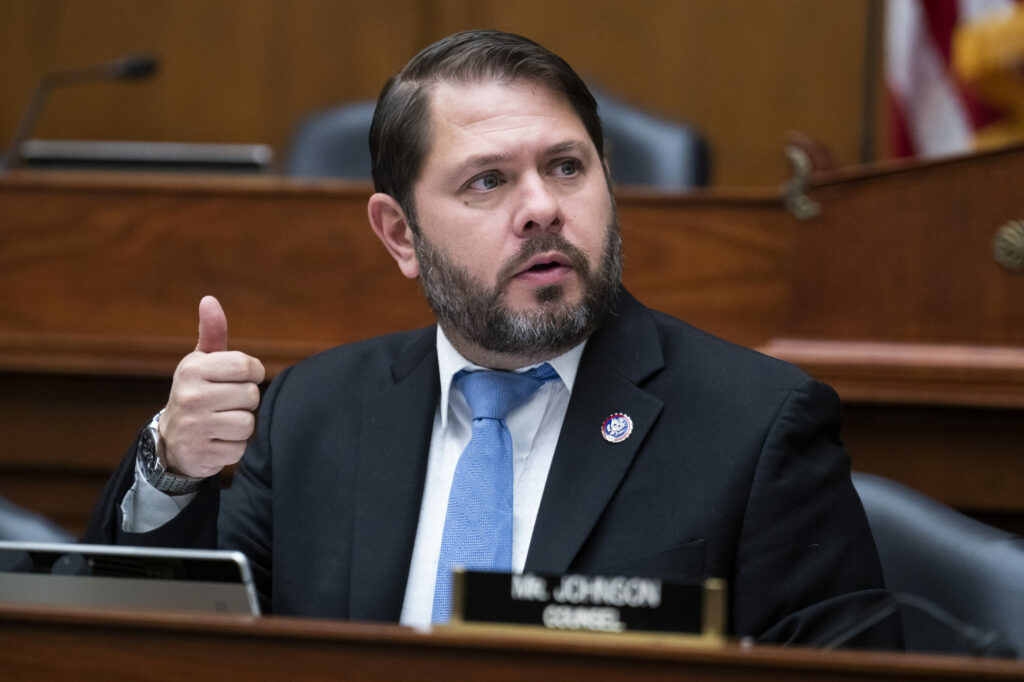 The Democrats probably won't achieve total victory, but the fact that they're even proposing strict restrictions shows that the political calculus is changing in the state. While new representative Gabe Vasquez recently won election to the second Congressional District by appealing to his reputation as a hunter an outdoorsmen, this helped to connect him to rural voters in a state that is steadily urbanizing and less focused on its frontier heritage.
So, while Democrats calculate that there is a real need to help elect candidates who appeal to Southwest Latinos' sense of masculinity, such as current Arizona representative and Senate candidate Ruben Gallego, the fact is that economic concerns overwhelmingly supersede concerns over gun control. In fact, Marine veteran Gallego advocates for liberal gun-control policies.
Not to mention the fact that Pew data indicates that Latino Republicans are much less opposed to gun-control measures than non-Latino Republicans. Overall, polls showed that New Mexicans prior to the November midterms were mostly concerned with the economy. 2022 midterm voters elected a majority of Democrats to both chambers of the legislature, as well as a Democratic governor in Lujan Grisham, who trumped MAGA candidate and former weatherman Mark Ronchetti, winning 52 percent of the vote.
Democratic lawmakers in New Mexico are making a gamble, but one that's likely to pay off given that New Mexico is urbanizing and becoming a much more traditionally blue state (it hasn't voted for a Republican president since swinging for Bush in 2004). This partisanship and the culture wars that it foments will forge a new political frontier in a state that seems to avoid change, but in reality has always dealt with it at its own pace.