Día de los Muertos is the culmination of different practices, beliefs, and cultures.
There are few traditions in the world as diverse and nuanced as those which are found in the treasury of Mexican culture. From its mystical legends and folklore, electrifying music and dance, to its intricate art and cuisine.
Mexico has a rich and abundant cultural tapestry unmatched throughout most of the world. This diversity and contrast is largely the result of hundreds of years of gradual blending between various indigenous Mesoamerican cultures throughout Mexico along with colonial practices brought by the Spanish who began rapidly colonizing the Americas.
Of the hundreds of traditions and customs practiced throughout Mexico, none are as distinct, iconic, and uniquely Mexican as Día de los Muertos. Día de los Muertos (Day of the Dead) has its origins in Pre-Columbian customs dating back thousands of years in Mexica (Aztec) tradition, honoring the dead in central and southern Mexico. However, Día de los Muertos looked very different prior to European contact.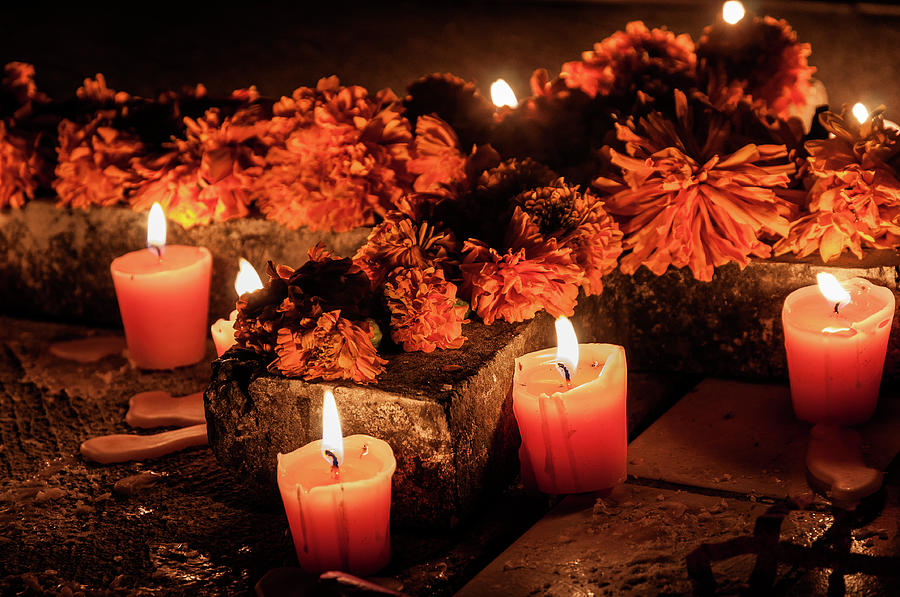 In its original incarnation, the Mexica weren't celebrating loved ones who had passed, rather they were honoring Mictēcacihuātl (pronounced mitch-a-kas-a-wadel). The Mexica queen goddess of the underworld (Mitclan), and protector of the dead in the afterlife. The Mexica celebrated Mictēcacihuātl's return in the summer with festivals and ceremonial dances, both to honor her and seek protection for those who died.
While many cultures have historically dreaded death, Mexica society not only embraced it but was dictated by it. Most cultures believe an individual's afterlife is determined by how they lived. In contrast, the Mexica believed how a person died determined what a person's afterlife would be like.
The Mexica believed souls existed in continuous, perpetual life and subsequently they would all enter different realms after the physical body of a person had died. This Mexica belief was eventually cross-pollinated with the Roman Catholic beliefs of the Spaniards who believed that the soul is eternal, whether its final resting place resides in heaven, hell, or purgatory.
Día de los Muertos draws upon a combination of the ancient indigenous traditions/rituals of the Mexica, along with those of European Roman Catholic practices that were brought to the continent by the Spanish.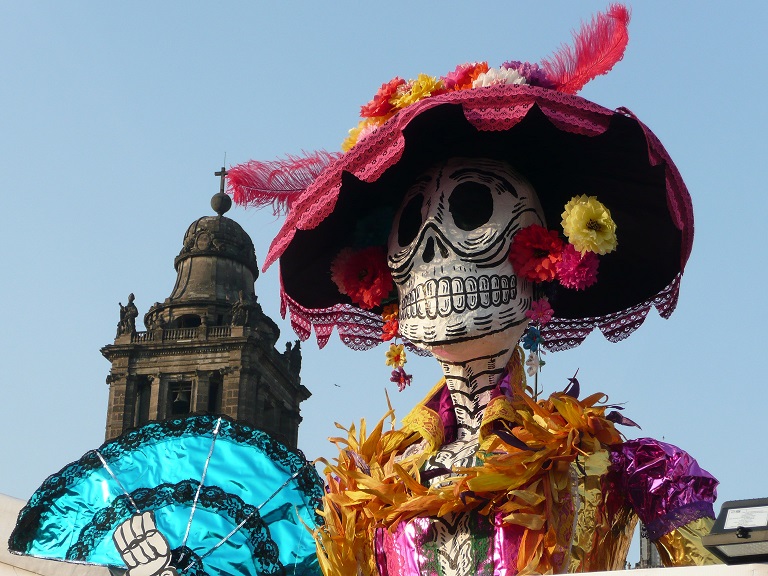 Over the centuries these practices were gradually blended together in a process known as religious syncretism, the incorporation of different religious traditions, beliefs, and customs from unrelated cultures. Over time, the celebration of Mictēcacihuātl was blended into Roman Catholic traditions and amended to coincide with All Saints' Day and All Souls' Day. A day of prayer and remembrance observed in Catholicism dedicated to praying for departed souls.
Likewise, indigenous practices such as decorative skulls and skeletons, intricate face paint, and the use of Cempasúchiles (marigold flowers) which the Mexica believed attracted the souls of the dead (who returned in the form of the monarch butterfly) with its pungent smell remained and have survived into modern times as well.
Today, Día de los Muertos is celebrated on November 1st and 2nd and commemorated by creating colorful ofrendas (altars) to honor deceased loved ones. Traditional ofrendas are commonly decorated with photos of the deceased, colorful Cempasúchiles flowers, candles, favorite foods, treasured possessions of the dead, and pan de muerto, sweetbread that is made specifically for the celebration.
Conversely, the ofrendas are not just intended as a means to honor the dead, they are erected to help guide the spirits of the deceased back to earth and their loved ones. This is coupled with festivities continuing in cemeteries where families have picnics, play music, and even spend the night to remember and celebrate the lives of their loved ones.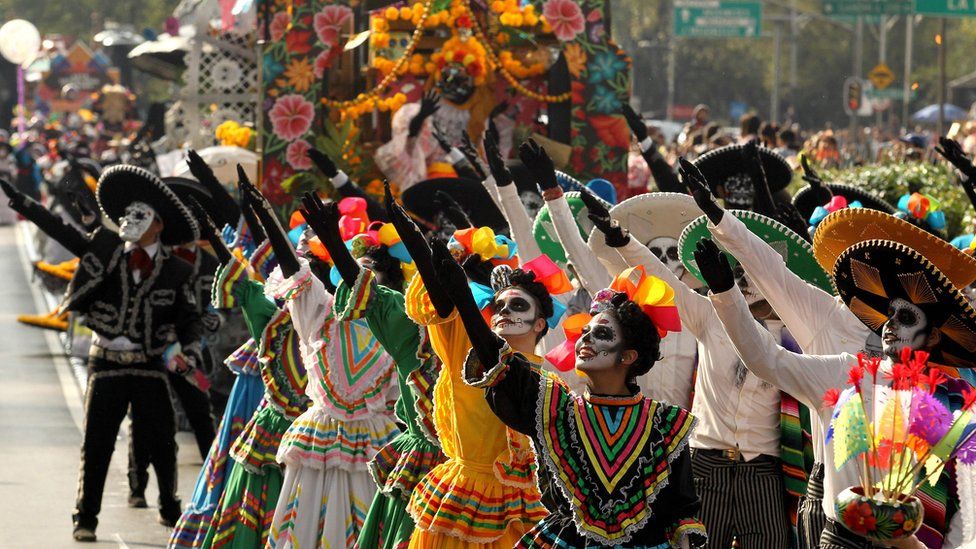 The holiday has historically enjoyed popularity in its native homeland of Mexico and throughout the Southwest of the United States with established Mexican communities. In recent years, however, Día de los Muertos has found a surprising amount of growing popularity outside of Mexico and Mexican communities of the Southwestern United States. So much so that even several major Hollywood motion pictures such as Book of Life and Coco have been produced centering around the sacred holiday in recent years.
In 2019, toy company Mattel even released a commemorative 'Day of the Dead' Barbie doll. Complete with a floral huipil, calaca face paint, and a hefty price tag which was met with a mixed reception. Naturally, concerns of cultural appropriation and fears of the time-honored tradition being turned into a second Halloween or another corporate cash-in have legitimate standings with those apprehensive about the sudden mainstream popularity of Día de los Muertos.
Today Día de los Muertos is not just merely a practice of acknowledging and accepting both death and loss. The holiday offers an occasion for people to gather as a community in a shared experience to celebrate those we love and miss dearly who are no longer with us. A means to provide families the opportunity to rejoice and celebrate the wisdom and warmest memories of our departed loved ones while appreciating the company of those still with us.
It's a tradition that honors the past, celebrates the present and in a way, prepares us for the experience of change that inevitably comes with the future. Día de los Muertos is a reminder that someday we too will eventually leave this world but our love for our families and loved ones is eternal. A time to reflect on our responsibility to make what limited precious time that we have with each other count.
Please Consider Becoming A Subscriber
We have made tremendous strides since we first launched last year, but we can't keep growing without your support. Please consider becoming a Daily Chela subscriber and supporting our work. Choose from our different plans here.