Activists hope to curtail the destruction of more Chicano murals.
The City Of Denver plans to present plans tomorrow to preserve one of Denver's oldest neighborhoods.
The park, known as La Alma Lincoln Park (LALP), played an important role during the Chicano movement. As a result, the city has drafted a resolution which would designate the park as a Historic Cultural District.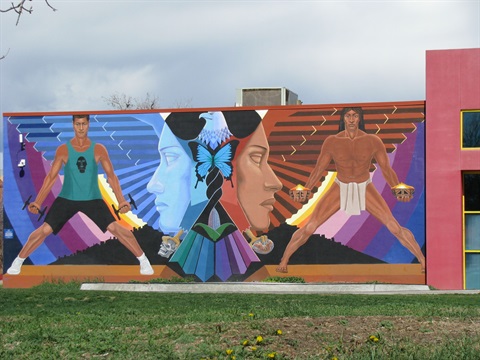 Denver, like a lot of cities across the west, has seen Chicano murals destroyed over time due to urban development and gentrification. Proponents of the resolution hope it will curtail more damage from happening.
"That's what we're trying to preserve now because most of the murals that I did in the Denver area have been destroyed through gentrification," artist Emanuel Martinez told Channel 9 news.
The city also plans to discuss the potential importance of other local landmarks, including those relating to Chicano civil rights leaders.
The first city meeting is slated to begin tomorrow.
This story will be updated as we learn more. Follow The Daily Chela to keep up with the latest.
Get Columns Like This In Your Inbox
To receive weekly updates like this in your inbox, subscribe to The Daily Chela newsletter here.