Thirty years later, "Blood In Blood Out" has only grown in popularity and solidified itself as a cult classic.
After 30 years, it's still Vatos Locos forever.
Since its wide release in April 1993, the film "Blood In, Blood Out" aka "Bound By Honor" has achieved both cult crime movie status and distinction in the Chicano Cinema canon.
It's endlessly quotable, eternally cool, and even after repeated viewings, stands as an achievement in the hearts and minds of its audience and creators.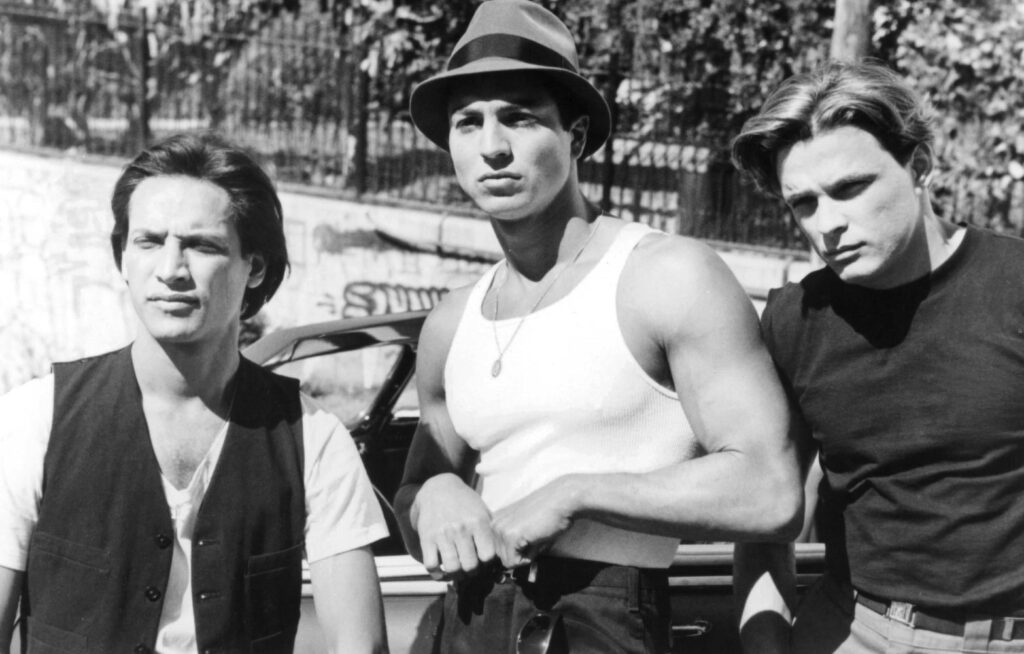 For screenwriter Jimmy Santiago Baca, there's both simple and complex reasons the film continues to resonate with new generations four decades after its release.
"It's a Chicano movie," said Baca, who granted an exclusive interview with Daily Chela prior to the film's anniversary. "We don't get that many movies. It was about their lives."
Baca said he wrote every word of the film, and was happy to share credit with co-screenplay writers Jeremy Lacone and Floyd Mutrux, two veteran Hollywood professionals.
Baca said he gets a lot of questions and requests from fans of the movie, but generally he doesn't take the time to reflect on his experiences with the film.
It remains one of his best professional experiences.
"I was with some of the best people on earth. That a writer wrote roles for them, not even just Chicanos, but the black brothers and white guys, that a writer would write roles for them that they loved and embraced and made their own, it's incredible," he said. "It was like happiness… The roles were the people and the people were the roles."
That sentiment is shared by his collaborators both behind and in front of the camera.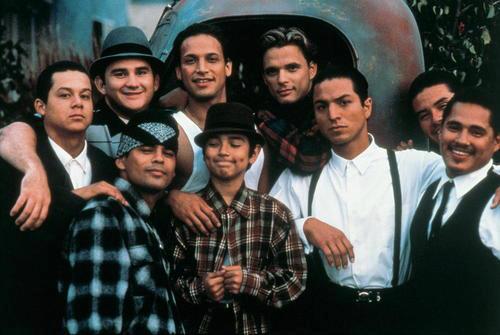 For actor Jesse Borrego, encompassing the tragic artist Cruz required balancing Chicano machismo and an aching heartthrob's vulnerability. Borrego said the creative team's dedication to the film's vision elevated his game.
"More than anything, the passion we each brought as artists to "Blood In Blood Out" makes that film the classic that it has become. I've always said it could have won awards," said Borrego.
"From (Director Taylor Hackford's) masterful vision to Jimmy's heroic words. All we actors had to do was be. Like Adan Hernandez's art (Hernandez did Cruz's artwork depicted in the film) and cinematographer Gabriel Beristain's cinematic genius, the film speaks for itself. Vatos Locos Forever!"
Director Taylor Hackford marvels at the audience's attachment to the film 30 years later. Going into production, his goal was to propel Baca's poetic voice on the big screen and keep the cultural cues intact.
"I had no idea "Blood-In, Blood-Out" would become a classic. I was just thrilled that we got this film made," said Hackford. "My passion was to capture Jimmy Baca's authentic vision as boldly as possible and listen to my Chicano collaborators – we were all manos fighting for truth."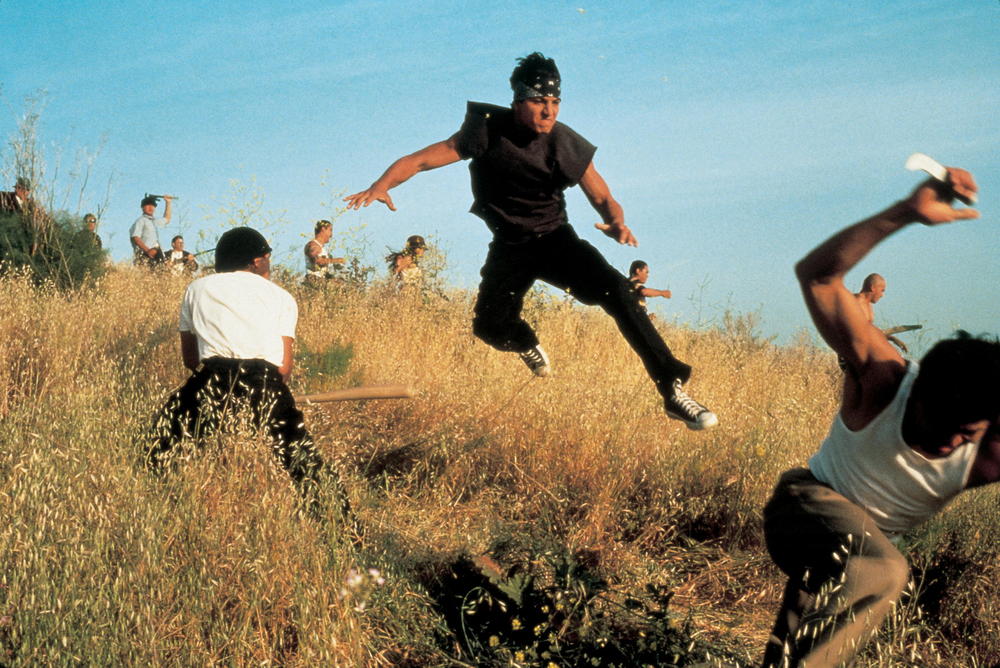 Set photographer Merrick Morton chronicled the production through his legendary lens. Hat and Beard Press is set to publish Morton's 30th anniversary "Blood In, Blood Out" coffee table book this fall. It will include never before seen images, poetry from Baca, artwork from Adan Hernandez and essays from Hackford.
Morton said it broadened the possibilities for him creatively and culturally.
"I thought it was always going to be very controversial, but didn't realize the impact it would make through the years," he said. "For me, it made it possible to learn about a culture and heritage I had limited knowledge about"
That lesson extended further than the cast and crew. Beyond the iconic dialogue—"Life's a risk, Carnal," "Chicano U-Turn!" "Get Up Chuckie!"—and beyond the arresting imagery of deep Los Angeles, the film seeded roots in the imaginations of its audience that continue to branch out generationally.
For Baca, the collaboration with future Hollywood stars like Benjamin Bratt, Danny Trejo, Borrego, Billy Bob Thornton, Ving Rhames and more set a new standard for showcasing Chicano and POC talent on the big screen
Said Baca, "What 'Blood in, Blood Out' did was simply recognize the great talent in our culture."
Behind The Scenes Of "Blood In, Blood Out"
Please Consider Becoming A Subscriber
Like what you read? Please consider becoming a Daily Chela subscriber and supporting our work. Subscribers get access to documentaries, behind the scenes footage, podcasts, and more.