Telehealth is affordable, accessible, and has the potential to increase the quality of healthcare among Latinos.
Since clinics reduced hours for delivering services and limited in-person patient visits due to the COVID-19 pandemic, the world of "telehealth" has exploded.
For the Latino population, which tends to have high rates of health problems overall, this means that telehealth might be the newest medium for increasing the effectiveness of health services.
As a result, the U.S. Senate is now trying to pass legislation that will expand the use of telehealth under Medicare and Medicaid.
Healthcare Offenses
Telehealth has been around for decades in the form of health services that are provided on a distance basis through a couple of ways like phone, email, or online software.
And while there is an assumption that such services reduce healthcare expenses, the main goal is to make healthcare more accessible.
Rural areas could also benefit from telehealth due to the fact that traditional in-person visits to a hospital or clinic are less likely to occur.
In addition, vulnerable individuals who already suffer from a disease could benefit with the adoption of telehealth because they would be able to manage their own disease by having test results and other health records at their disposal through online software.
The online software for managing one's care that comes with telehealth, coupled with readily available communication with their health provider, opens new opportunities for individuals to become more active in the care of their health or to manage a disease.
Gone will be the days when one's health record was a puzzle or hard to obtain. With online software, many health providers will now make historical health records readily available to each patient, including lab results and doctor's notes from each visit.
Protecting Access To Post-COVID-19 Telehealth Act
Recent legislation introduced in the U.S. Senate will determine the fate of this industry. In July of this year, the U.S. Senate introduced a bill called the "Protecting Access to Post-COVID-19 Telehealth Act."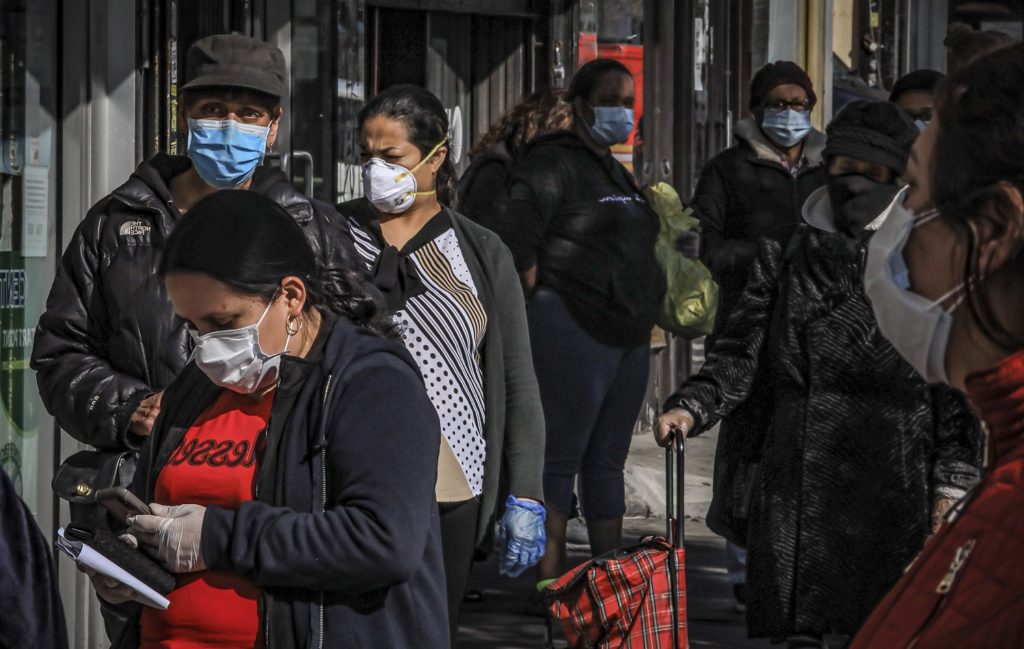 This healthcare bill is intended for the Medicare program as it will allow Medicare and Medicaid to reimburse health providers for services provided as telehealth during public health emergencies (like COVID-19) and will make telehealth permanent as an option under Medicare without geographical restrictions, including in rural areas.
Also just last week, the U.S. Senate introduced another bill called the "Telehealth Modernization Act (S. 4375)," which is intended to expand the coverage and adoption of telehealth within the Medicare program.
These Senate bills have received a lot of support from the medical community, like an August 3, 2020 letter of support from the Endocrine Society, which shows a long list of medical associations and groups in support of telehealth.
A recent study by the UCLA Center for the Study on Latino Health and Culture titled "Telehealth and COVID-19" also points to evidence showing that telehealth can be a proper tool for assuring healthcare access to the Latino population in general.
In the UCLA study, the researchers concluded:
"As policymakers pare down social-distancing measures, it will be ever-important to support the continuation of scaled-back in-clinic patient flow to minimize risk for all, but especially for our vulnerable and underserved patients who are already experiencing disproportionate rates of infection and death."
In a June 2020 webinar discussion presented by the National Hispanic and Latino Mental Health Technology Transfer Center, mental health professionals likewise mentioned that access to mental care services via telehealth can help reduce the gap in the Latino community.
Overall, one thing to learn from the COVID-19 crisis is that it has shown the wide health disparities experienced in the Latino community.
For vulnerable individuals, such as those living in rural areas or experiencing higher rates of healthcare problems, it might be time for telehealth to be a widely accepted tool for delivering good quality healthcare.
Get Stories Like This In Your Inbox
To receive weekly updates like this in your inbox, subscribe to The Daily Chela newsletter here.