This year's Sundance Film Festival featured 52 full-length feature movies with an array of documentaries and narrative features.
For the second time in my film criticism career, I've had the immense honor of attending the Sundance Film Festival in person. My first in-person experience was in 2020 (yeap right before the world went into shambles). Along with other film festivals, Sundance went virtual for 2021 and 2022, which I also had the pleasure of covering.
After enjoying Sundance from the comfort of my home, I was anxiously awaiting for the in-person experience. Running into people you know virtually and finally meeting them is indescribable. Randomly walking past actors, directors and others on my way to screenings isn't rare at the festival, which increases my excitement.
As a California native, I'm spoiled with the sunny, warm and cozy weather, so the drastic weather change can be inconvenient at first. But I can't control the weather, and it becomes a secondary issue the moment I sit in the same room with fellow movie lovers for the communal venture. This year the festival had a hybrid option for attendees and I took advantage of it.
My final tally for the overall festival was 52 full-length feature movies with an array of documentaries and narrative features, both U.S based and international. The following are my top 10 favorite films I watched at Sundance along with some honorable mentions.
Some honorable mentions: "Shortcomings", "Polite Society," "Rye Lane," "The Deepest Breath," and "Magazine Dreams."
10. Sometimes I Think About Dying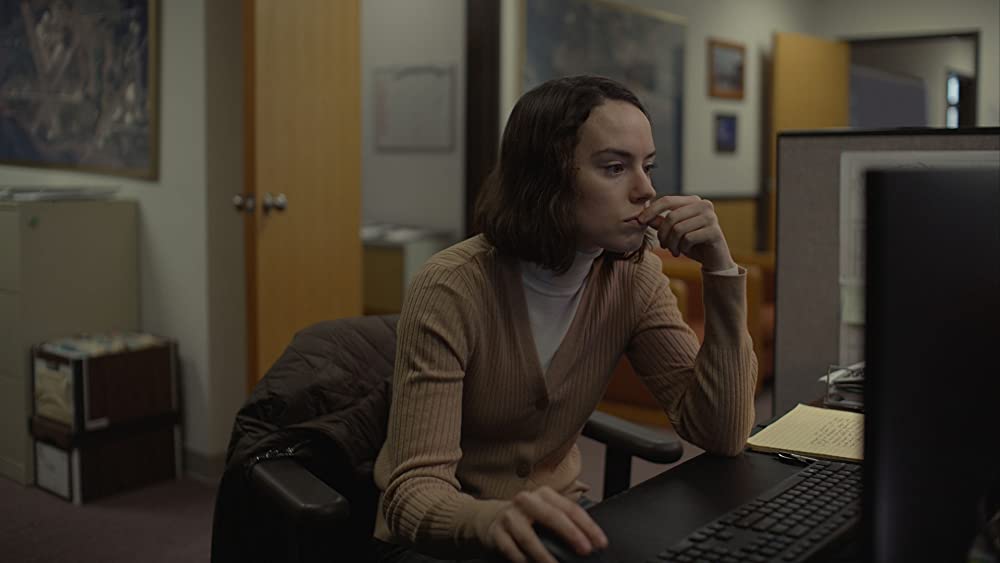 Without a doubt, this film had the least appealing title, but was a delightful surprise. Daisy Ridley delivers a subtle and reserved performance. Having no piece of dialogue for the first 20 minutes of the film, her performance is solely dependent on her body language and demeanor.
A meditative look at human connection and interactions with people in our lives. The overall film is condensed and restrained with beautiful cinematography and a strong ensemble.
9. Little Richard: I Am Everything
This documentary looks at the impact Little Richard had on music and culture. Presenting himself unapologetically, he was a figure that stirred controversy and pushback. With interviews with known celebrities and musicians, like Mick Jagger, Ru Paul, Paul McCartney, and Tom Jones this film lays out Little Richard's ups and downs in his career. Magnolia/CNN Films have acquired the rights for this film and will air on CNN after a theatrical release later this year.
8. The Persian Version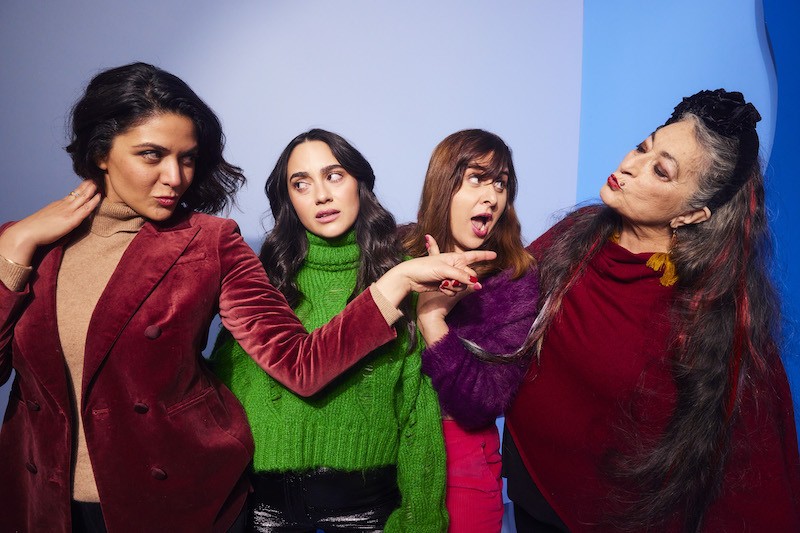 This comedy drama following a mother and daughter relationship that's been strained for a few years was another delightful surprise. Accompanied by some great dancing sequences and a heartbreaking coming of age story regarding the mother, this film touches upon the familial dynamics and the importance of context.
It's easy to develop judgments about people, particularly our parents, without seeing the big picture. This movie was engaging and it connected with me on various levels. Sony Pictures Classics has acquired the rights to this film, so keep an eye out for a future release date.
7. Plan C
This documentary follows the organization responsible for creating a website focused on providing information to individuals who need more insight about abortion. The site has a series of options like ordering medication online, locations of clinics that provide these services, and in some instances, medical professionals that are available for a virtual appointment. For those residing in states that have banned abortion, this documentary provides useful information for those in need of assistance.
6. The Eternal Memory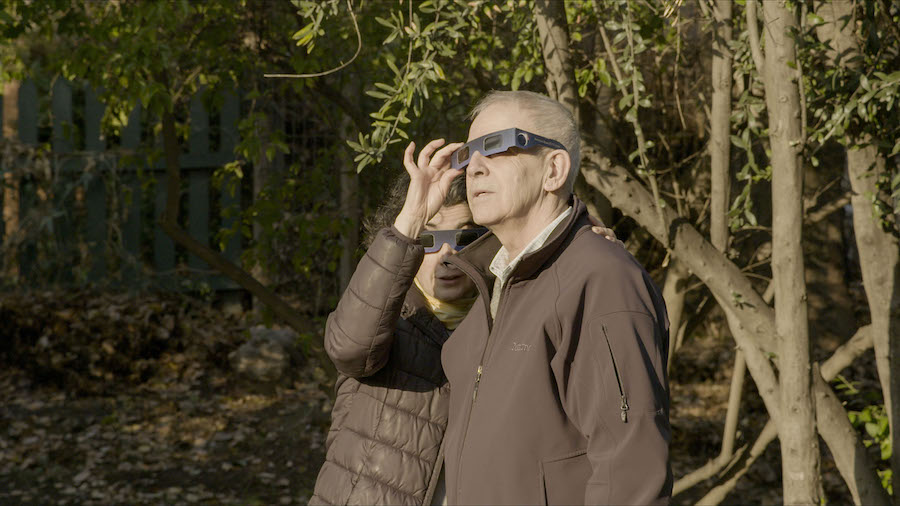 Maite Alberdi's follow up to her Academy Award nominated documentary "The Mole Agent" is "The Eternal Memory," a movie that follows a couple who endure the challenges of Alzheimer's disease. Shining a light on the elder demographic, this documentary left me overwhelmed with gratitude for my health and memory.
A beautiful portrayal of love, resilience, family and appreciating every small moment throughout our lives. MTV Documentary films has acquired the rights to this documentary and will be released theatrically later this year.
5. Onyx the Fortuitous and the Talisman of Souls
If you're a big fan of the '80s horror film genre, then this movie is for you. Paying homage to that era with its practical effects, narrative structure, characters and even some of the actors who were instrumental in the success of those films, "Onyx the Fortuitous and the Talisman of Souls" is bound to become a cult classic itself. It's funny, dark, and a little gruesome but also moving and touching because the script excels in balancing horror comedy with certain sensibilities.
4. Going Varsity in Mariachi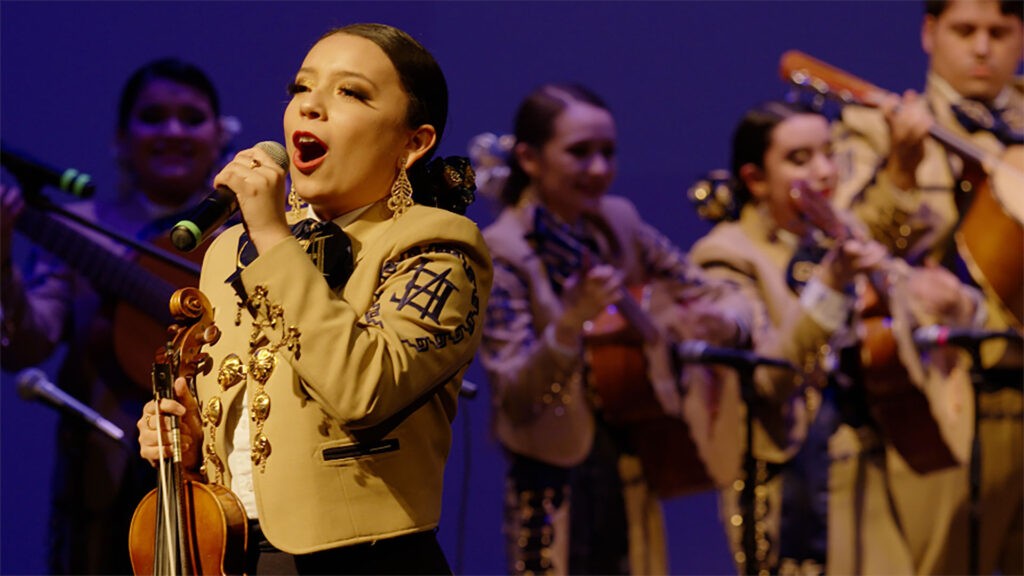 This documentary follows a group of high school students, who play in their high school's mariachi band, as they compete around their region to qualify and win a top prize at the state championships.
A compelling presentation on the importance of teamwork, cultural preservation, coming of age, and friendly competition. Perfectly structured as it builds up to a much awaited climax and delivers a satisfying ending.
3. Cassandro
Gael Garcia Bernal delivers yet another career defining performance as the incredible wrestler, Cassandro. My inner wrestling fan was geeking out throughout the film and was delightfully surprised by Garcia's in-ring ability (both athletically and overall presence). Cassandro's story is inspiring and culturally significant to those seeking representation of Latinos in sports. A beautiful depiction of what's possible with perseverance and being unapologetically themselves. The film will be distributed by Amazon Prime Video later this year.
2. The Fishbowl (La Pecera)
Directed by Glorimar Marrero Sanchez, "The Fishbowl" follows Noelia, a woman whose cancer has returned and must decide what to do with her time left. This intimate character study of a terminally ill woman is an unforgettable look at what it's like to be nearing the end of her journey.
Noelia's story unfolds on the backdrop of the continued investigation and cleaning of Vieques, a small island in Puerto Rico where the U.S. military used to dispose of depleted uranium, napalm, agent orange, and more. Isel Rodriguez's masterful rendition of Noelia is one for the ages. This thought-provoking, memorable and empowering story is bound to leave an everlasting impact.
1. Radical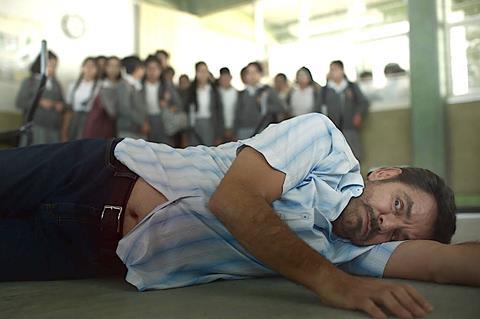 "Radical" follows professor Sergio Juarez (Eugenio Derbez) as the newly appointed sixth grade teacher in an elementary school with low test scores. This feel-good movie is perfectly executed with a story that'll leave an impression.
Anchored by stand out performances from Derbez and the child actors, who are astonishing, this movie is both a feel good story with some shades of tragedy. Based on real life events, "Radical" is already one of my favorite films I've seen this year. Friendly advice, bring a box of Kleenex.