The critics never did respect Kobe for what he truly was. And now it's too late.
From the very start, the comparisons were impossible to avoid. With each dunk, steal, or fadeaway, the 17-year-old basketball savant from Philadelphia named Kobe Bryant was rumored—even destined—to become the next closest thing to Michael Jordan.
But never quite equal to Jordan.
Kobe himself even admitted to emulating Jordan's infamous fadeaway, a glimpse into the mindset of a man who would eventually become known for his obsession with footwork and technique.
But as much as the two superstars shared surface similarities, the critics turned out to be right in the end: Kobe was no Jordan. Kobe was Kobe. He always was. And in the aftermath of his tragic death, nothing makes that clearer than the magnificent legacy he left behind.
I grew up during the Jordan era. I loved watching Jordan. His high-flying dunks and dramatic penchant for game winning shots made him an undeniable attraction, as well as a hero to millions of people across the country.
But Jordan, the real Jordan, was also a jerk. Not just on the court, but off the court. Rumors swirled of him turning down autographs, holding petty grudges, feuding with players, putting money before friends.
Sure, he was a hell of a player. But when you heard about this side of him, he was hard to keep liking.
His outsized ego was on full display during his hall of fame ceremony in which he famously went after every player that had wronged him in the middle of an award acceptance speech. It was a prime opportunity for Jordan to put down his persona and give fans insight into who he was as a man beyond the court. But instead Jordan chose to be vindictive.
Kobe was no Jordan. Like Jordan, Kobe was competitive on the court. But off the court, Kobe was genuinely a nice person. Maybe even a regular guy (all things considered). He was a loving father. A caring husband. And no matter how momentous the occasion or award, his speeches were always thoughtful and gracious.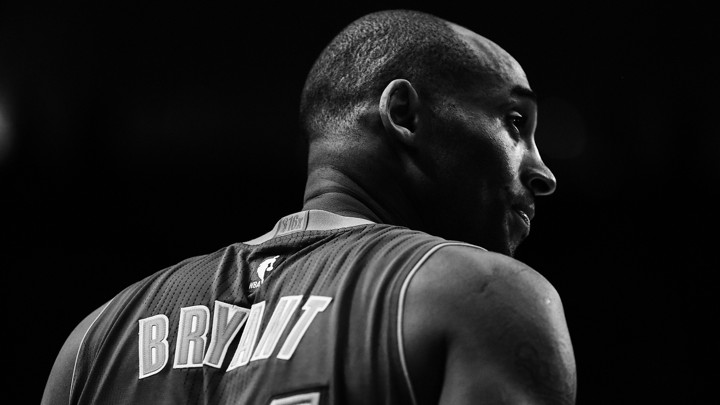 Following 6 championships, Jordan spent much of his time on golf courses, gambling, showing off jewelry, smoking cigars, and trashing talking. To his credit, he donated to the Make-A-Wish Foundation and hosted an annual tournament for charities. Likewise, he went on to own the Charlotte Hornets. However, he never quite managed to achieve the same kind of success he had as a basketball player.
Kobe, again, was no Jordan. Following 5 championships, Kobe founded the Kobe and Vanessa Bryant Family Foundation (KVBFF) to help children, founded the Kobe Bryant China Fund to help educate kids in China, was an ambassador for the non-profit After-School All-Stars (ASAS), and won an Academy Award for his animated film "Dear Basketball," which he also narrated. To top it off, he coached a girls basketball team.
Kobe was famously in love with his family and daughters. He was a man who had found redemption from past mistakes and had worked hard to self-correct character flaws.
Kobe's propensity to adapt and evolve is partly why he was able to reinvent himself after basketball. Whereas many players who enter the league at a young age find themselves overwhelmed by the vices at their fingertips, Kobe conquered demons early on, and never repeated the same mistake twice.
He showed the same discipline on the basketball court.
He demanded something greater of himself. He understood what was required of him to become a better husband and father, and he did it. He knew what he had to do to become a better teammate, and he did it.
Kobe understood that it was the hard things in life, the work that often nobody sees, that truly define a person. It was for this reason that he was willing to put in the work. That he was willing to show up to practice and shoot free throws when nobody was looking. It was why he was willing to pick his daughters up after school when he could have just as easily paid a nanny to do it.
But the easy way was never the Kobe way. In an era of participation trophies, Kobe was a fierce competitor and an unapologetic champion who never made excuses. His work ethic was legendary. His heroics, fabled.
Kobe was a throwback.
Yet the kinship Kobe shared with L.A. was like no player before him. Not Chamberlain. Not Kareem. Not Magic. Not even Lebron, who now faces his own unfair comparisons by critics and media. It was a relationship that will never be emulated again. And the murals that now adorn the back alleys and walls of L.A. in wake of his unexpected passing are a testament to that bond.
It's hard to imagine the world of basketball, or even the city of Chicago, ever reacting the same way.
The critics were right. As it turns out, Kobe turned out to be nothing like Jordan. And that's a good thing.
Get Columns Like This In Your Inbox
To receive weekly columns like this in your inbox, subscribe to The Daily Chela newsletter here.